*Purchased by Me*
Hi everyone! I'm trying to reach back in the vault this weekend and prepare some posts of manis that got left behind! This is for no other reason except I got really busy in December/January doing collections and some of these beauties were buried pages and pages back in my Photobucket arsenal. Today I'm going to show you a beauty from
Pahlish
that I did post on my Instagram back when I wore it in December, and it is being restocked tomorrow (Sunday, 2/22 at 7 PM CST) in Pahlish's shop. This is different from her usual restock day, so I wanted to be sure and point that out!
Pahlish Snow Over the Rhone
is a deep royal blue holo filled with silver flakes. Formula was good with complete coverage in 2 easy coats. This polish is beyond stunning and I can't believe that I waited so long to share it here! It came very close to making my top polishes of 2014 list! This is from
Pahlish's Winter 2014 Collection
, and I'm guessing this will be one of the last restocks that includes it (if not the last restock) so grab it while you can. If you are a blue lover, you definitely need it! And if you need more convincing (since the light box didn't bring out the best of this beauty) check out
Pointless Cafe's pictures
of it! You can really see how well the silver flakes pop in her photos!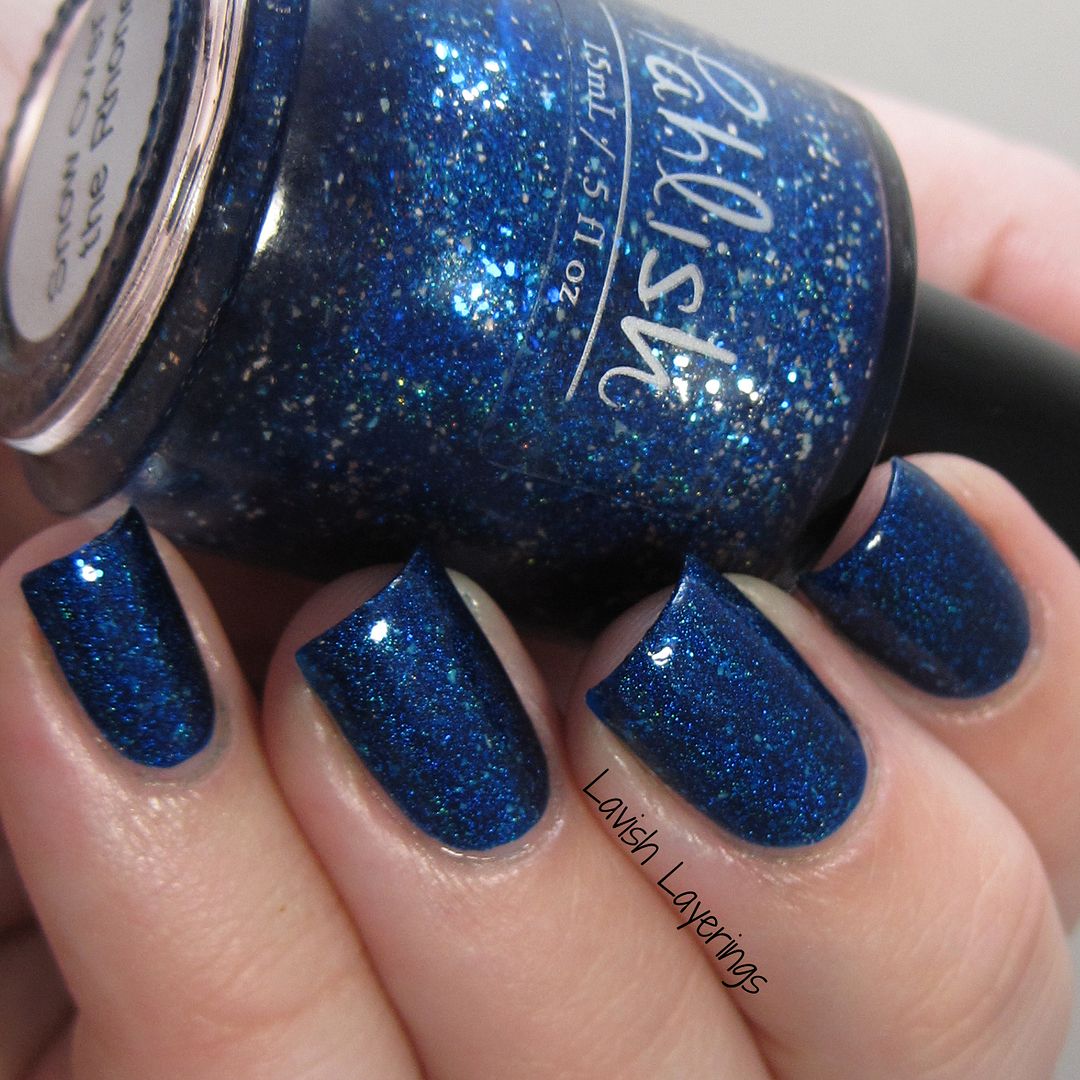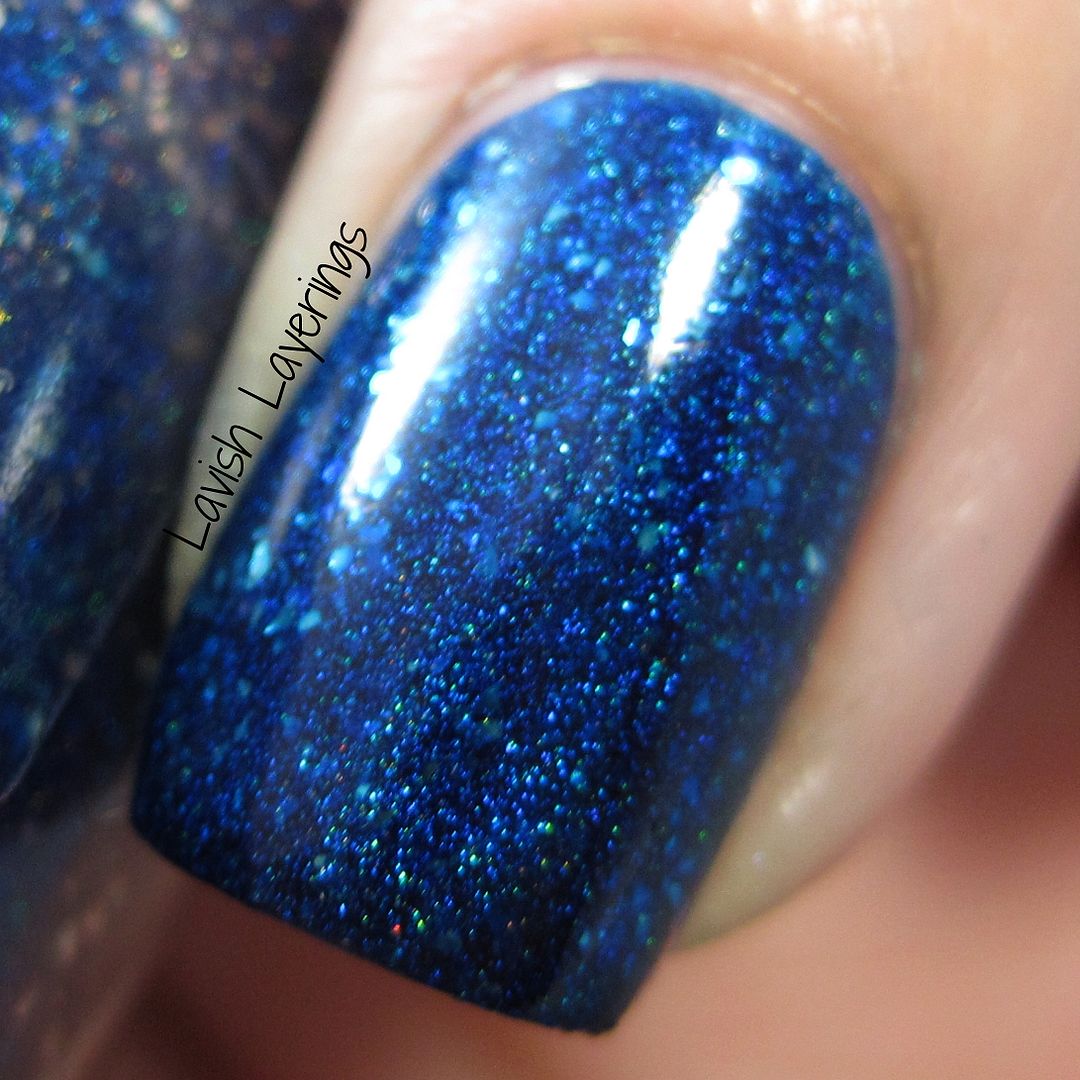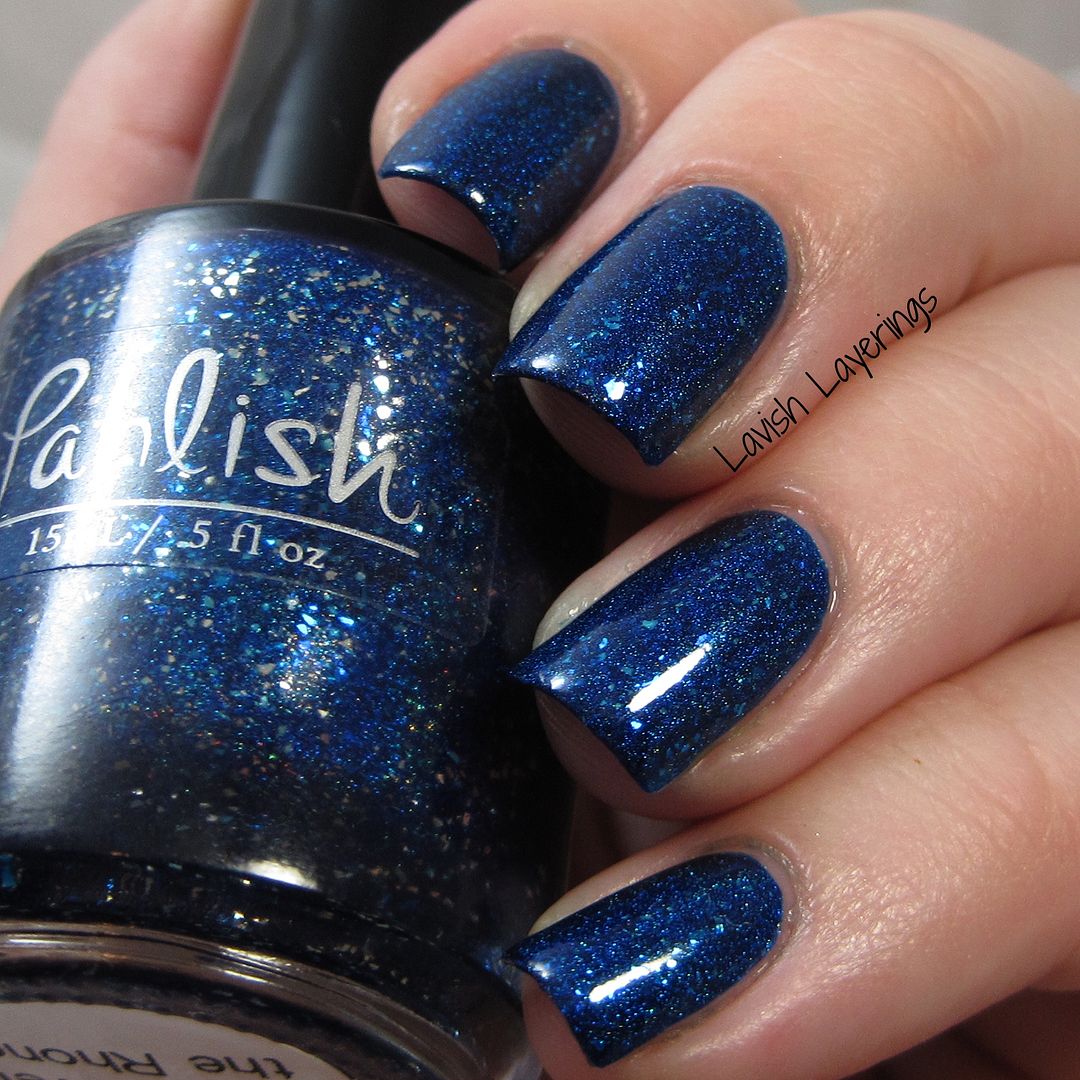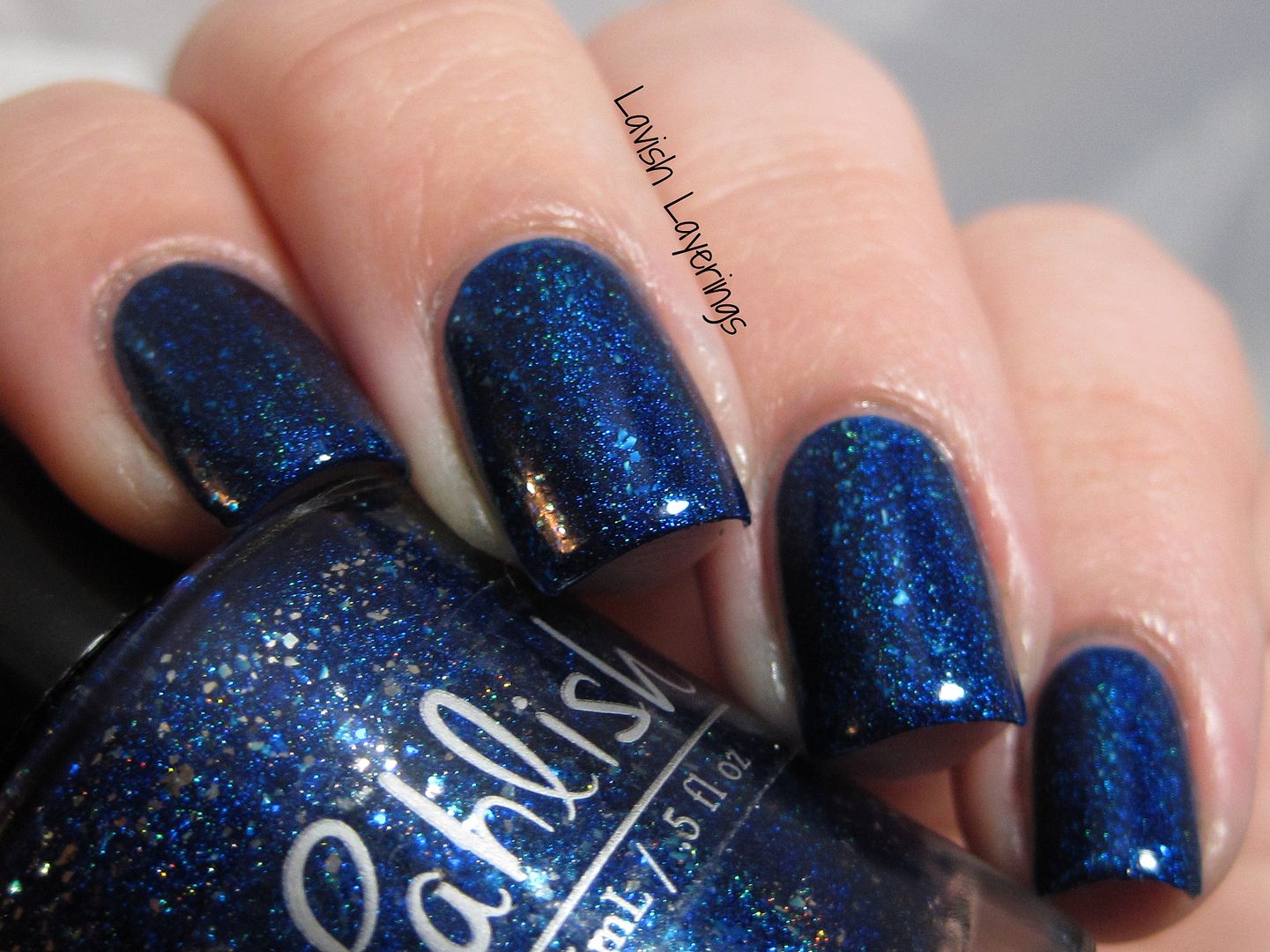 Pahlish
is available from Pahlish's
Big Cartel Shop
.
Be sure to follow Pahlish on
Facebook
and on their
blog
for details about restocks (they are Fridays at 7 pm CST) and new polishes. Pahlish is also available from
Llarowe
,
Rainbow Connection
, and
Edgy Polish
.