*Purchased By Me*
Hi everyone! Today I have a gorgeous polish to share with you from
Dance Legend's Holodays Collection
.
Dance Legend Different View
has so many things going on! It's a linear holo with added scattered holo bits and it also has a duochrome that shifts from green to purple. Could you really MAKE that any better? The formula is fantastic and does not require a dark base color to make the duochrome pop. I used 3 thin coats for this mani. Needless to say, this is one of my favorite polishes that I have worn in recent memory because it has all of the things I love all wrapped up into one polish. You will stare at your nails A LOT when you wear it.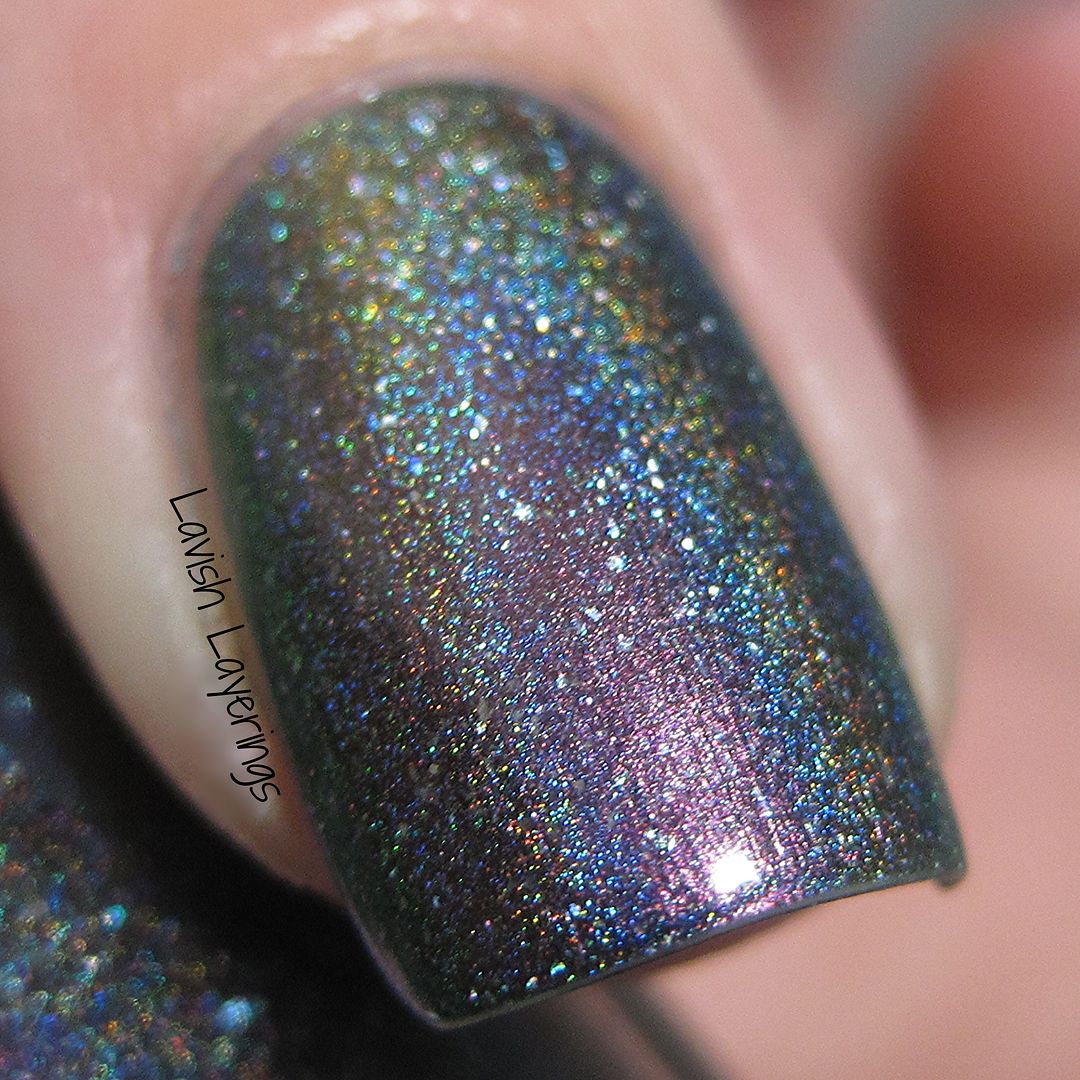 Dance Legend
polishes
originate from Russia and you can order direct from their
website
(shipping took 2 months to get to me in the US from Russia, and I've heard that is about average)
. They are also available from
Llarowe
and
Color4Nails
which both ship to the US and internationally.
Have you jumped on the Dance Legend bandwagon yet? They make some of my favorite polishes, so I'm completely obsessed with them at this point.
Thanks for looking everyone!