*Purchased by me*
Hi everyone! Today I have the gorgeous KBShimmer 6th Anniversary Trio for you to see! All three of these polishes are absolutely fantastic. You can pick them up individually or you can order the entire trio for a bit of a deal at just $21. I love how beautiful they all look together!
Hexy Bikini is a blingtastic silver holo glitter with accents of teal and pink. It is a full-coverage glitter and is perfectly opaque in two coats. You can wear it on its own for a textured look (like I did in the full mani pictures) or with topcoat to bring out even more bling (like I did in the macro photo). I think it looks fabulous either way!
Shore Thing is a bright aqua-mint creme. Another gorgeous creme color from KBShimmer (they just keep churning out amazing ones!). Formula on this one was great and it was perfectly opaque in 2 coats. I have a weakness for shades like this, and this one is no exception. It's a little brighter than this in some lights (it's one of those that looks more neon in bright light...difficult to capture!)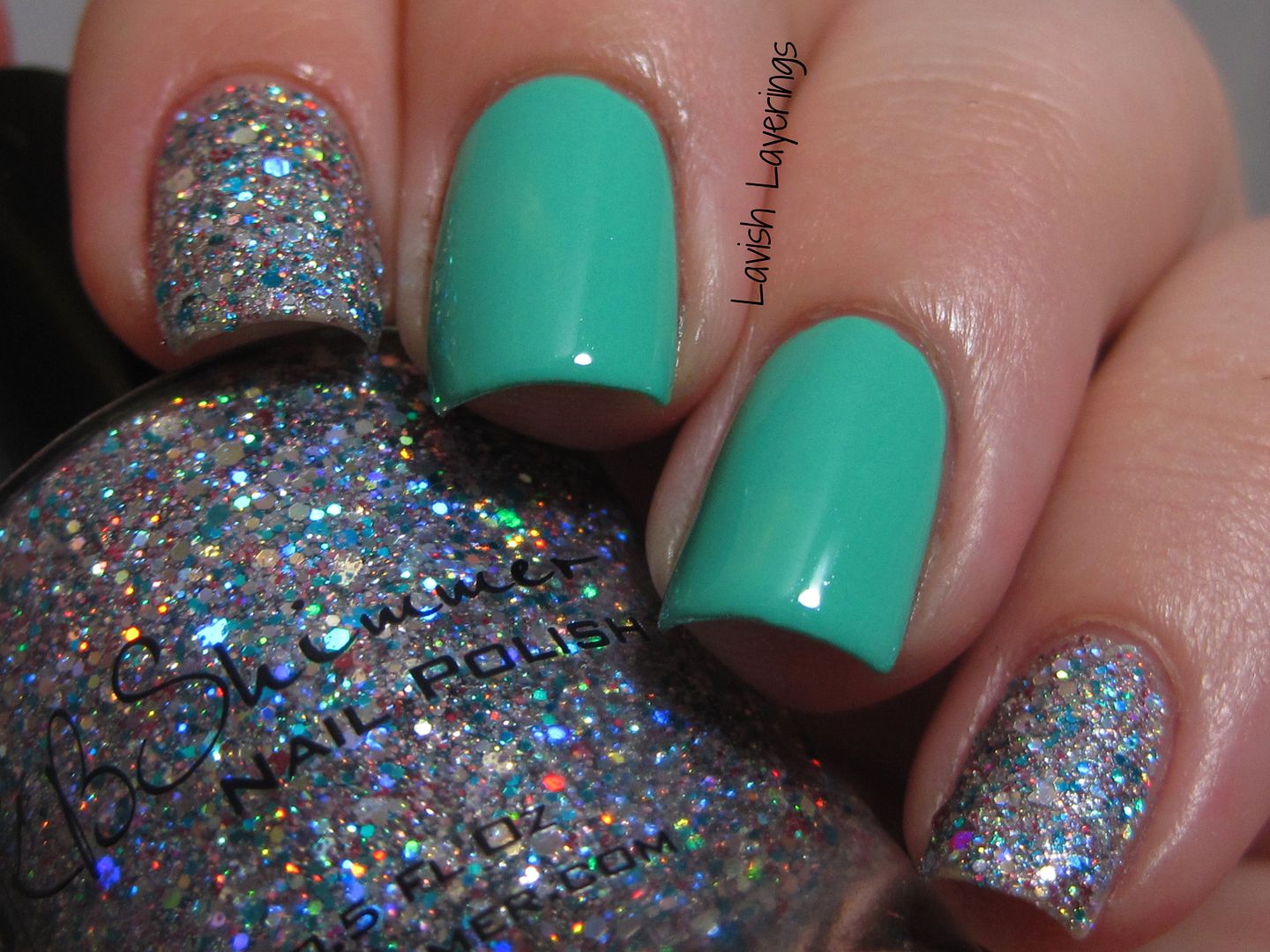 Beach Please is a nearly neon pink creme. Oh man, I love this one SO MUCH! I feel like I have been looking for this exact color for ages! So many bright pinks are very warm-leaning, but this one is on the cooler side and leans more magenta and I adore it. It almost has a squishy feel to it too, almost like a crelly. This is 3 thin coats.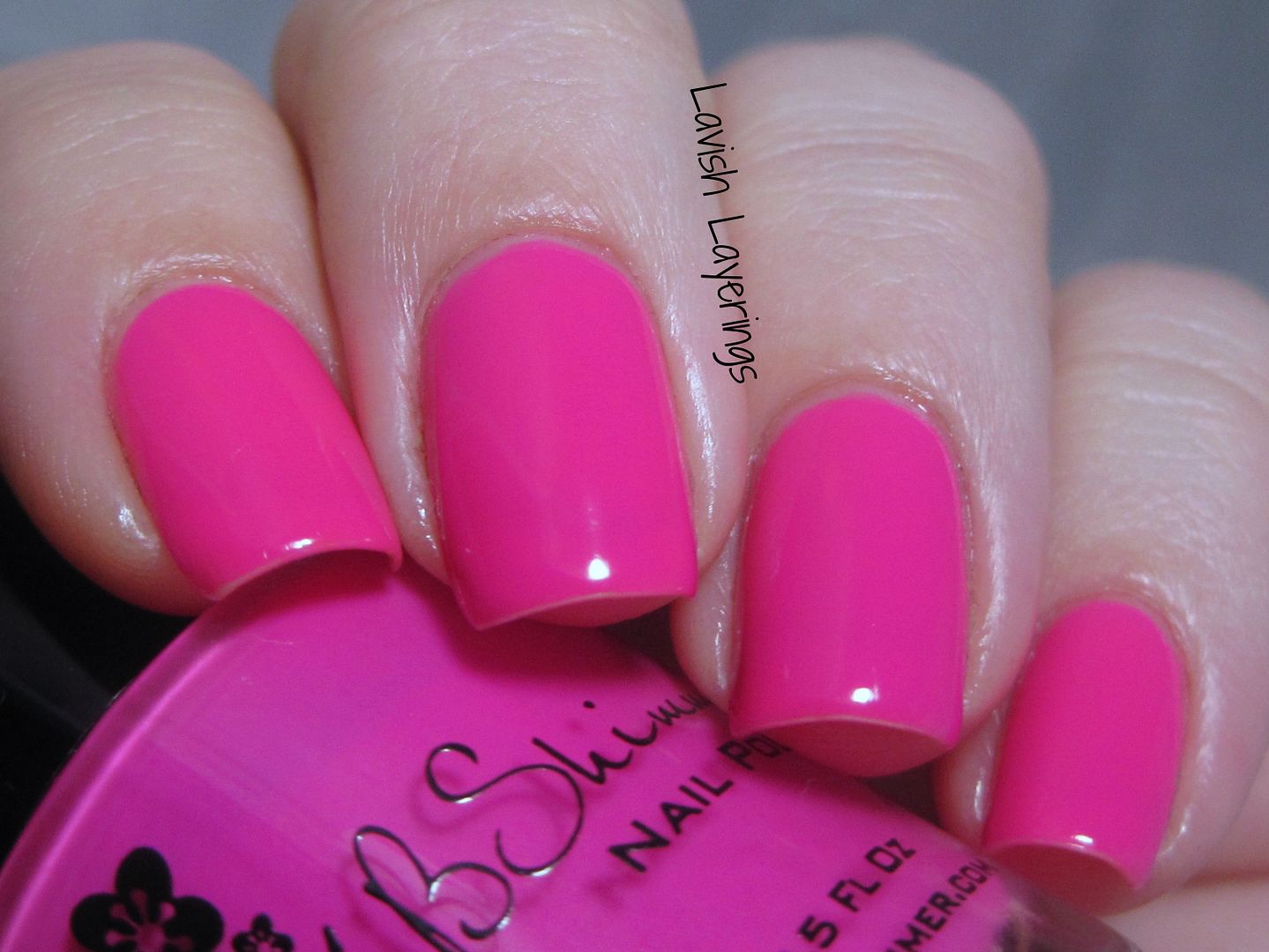 KBShimmer
products are available from their
website
as well as from
Harlow & Co.
(Canada). Be sure to follow them on Facebook and In
stag
ram for updates on new collections and to see swatches of all of their polishes.
What do you think of these?
Did you pick up the trio? Thanks for looking everyone!