*Press Samples*
Hi everyone! Today I have a gorgeous trio for you from
Chaos & Crocodiles
that is going to be available for pre-order this Saturday (August 30). This pre-order will also include the beautiful
Secret Agent Collection
and the special polish that was created specifically for CosmoProf in Vegas called
Operation Vegas
. Now let's have a closer look at this brand new trio!
Reflections
is a deep blue jelly with holographic sparkle. Just look at that depth! Do you see what I mean by galaxy effect?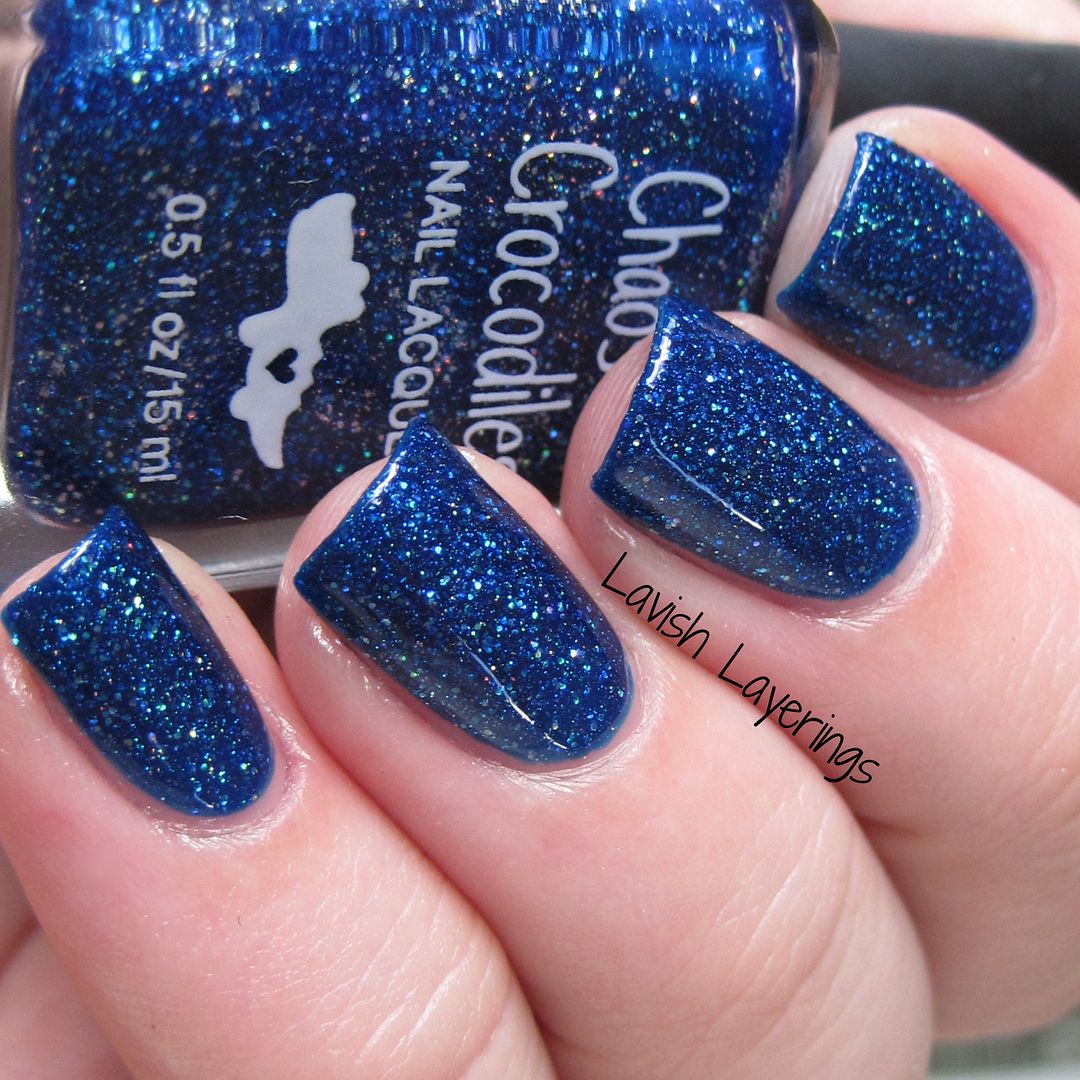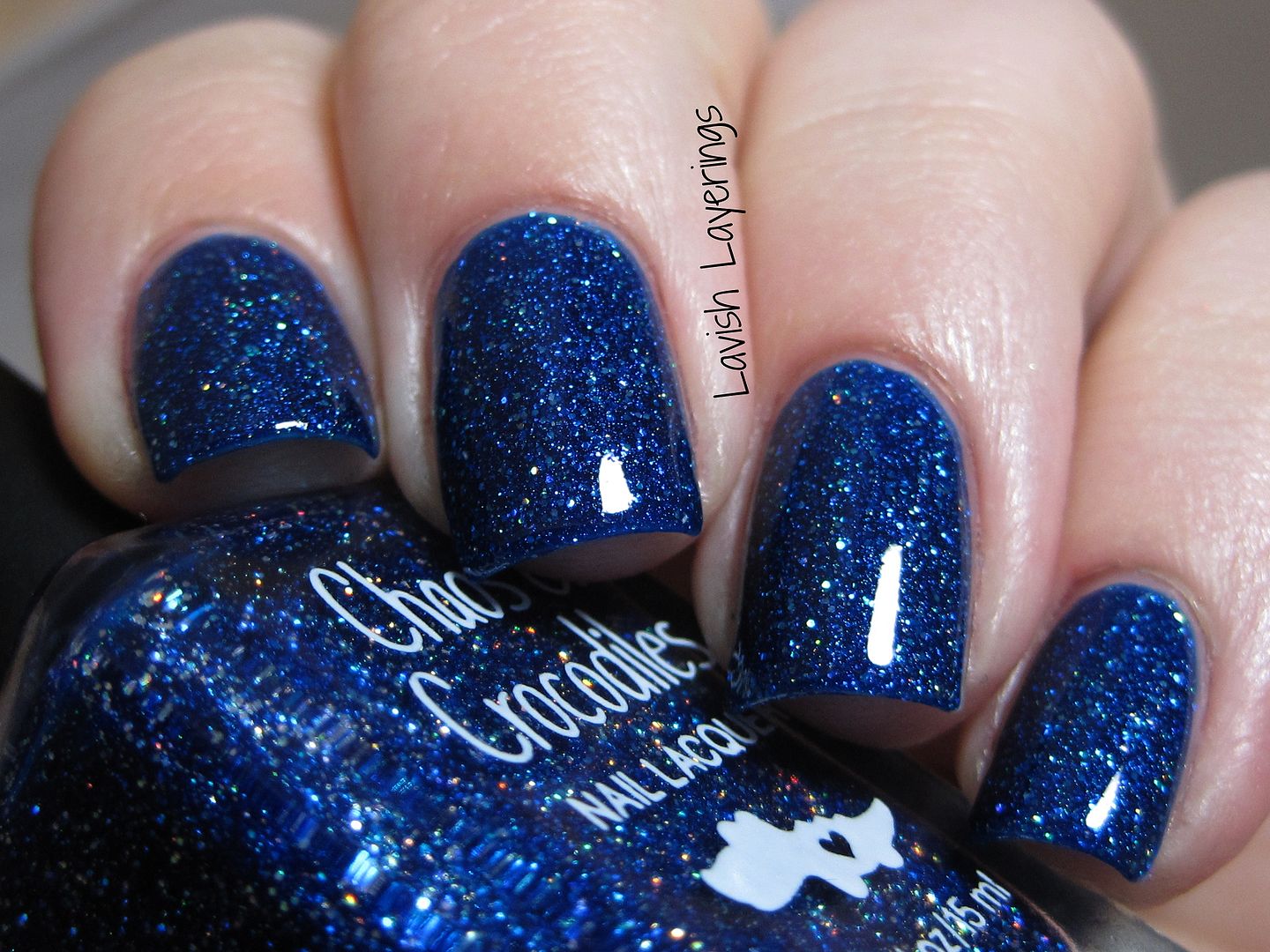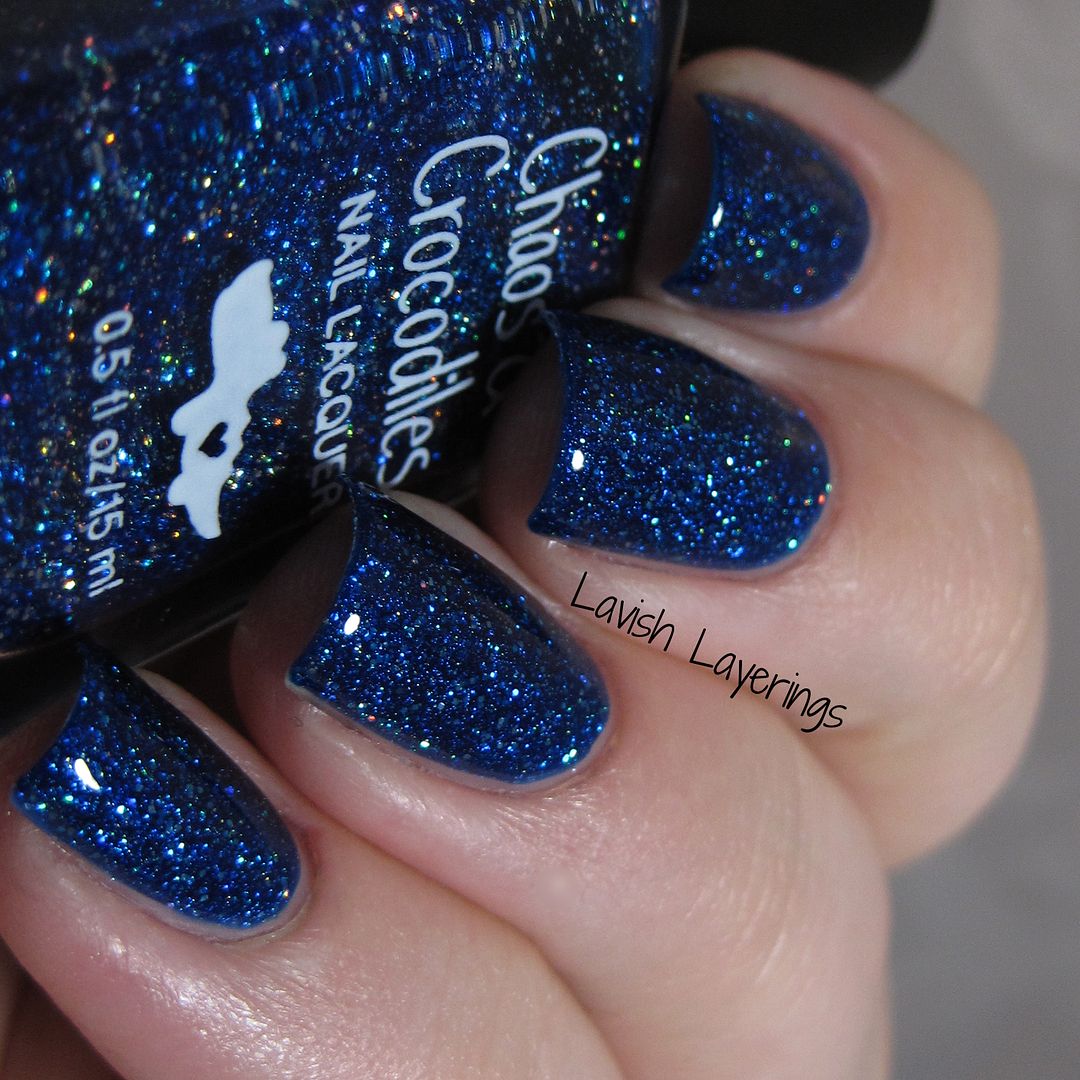 Echoes
is a cranberry red jelly with holographic sparkle. This one looks more red in lower light and has pinker tones when it's in the sunshine. Such a gorgeous color for fall!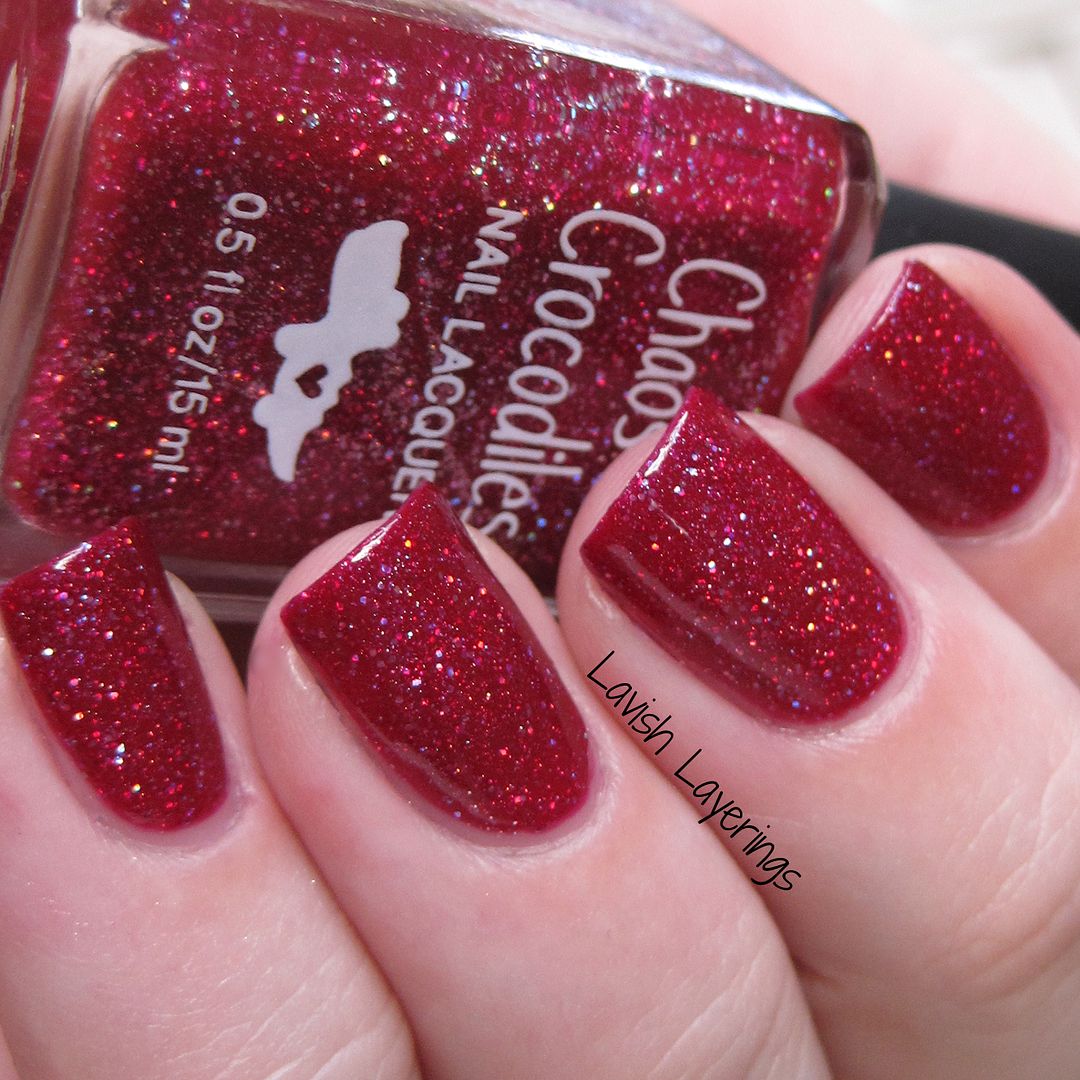 Shadows
is a deep dark purple jelly with holographic sparkle. This one was tricky to photograph because it almost wanted to look black in some pictures, but it is definitely an intense vampy purple in real life. Just look how it sparkles in the sunshine!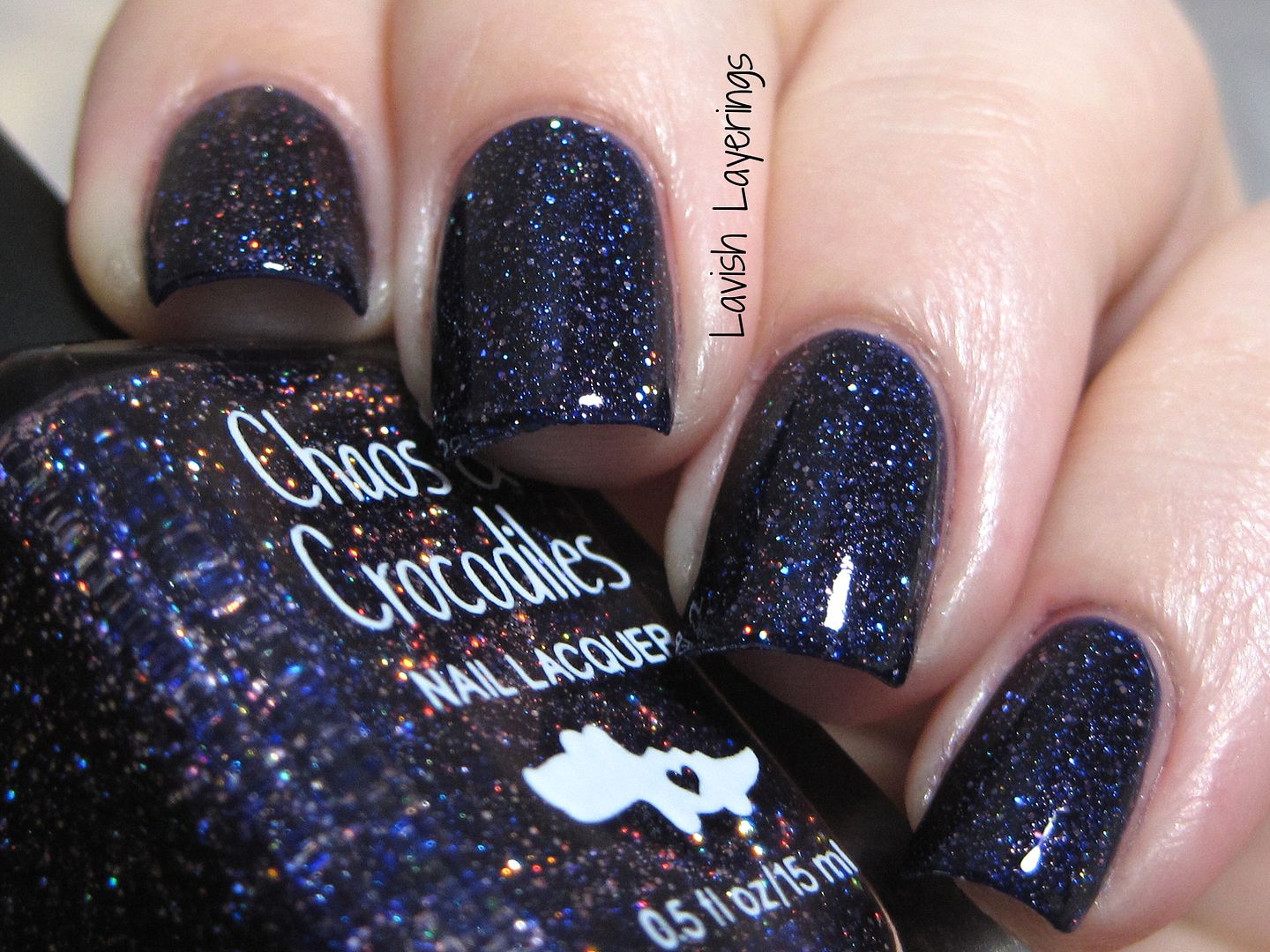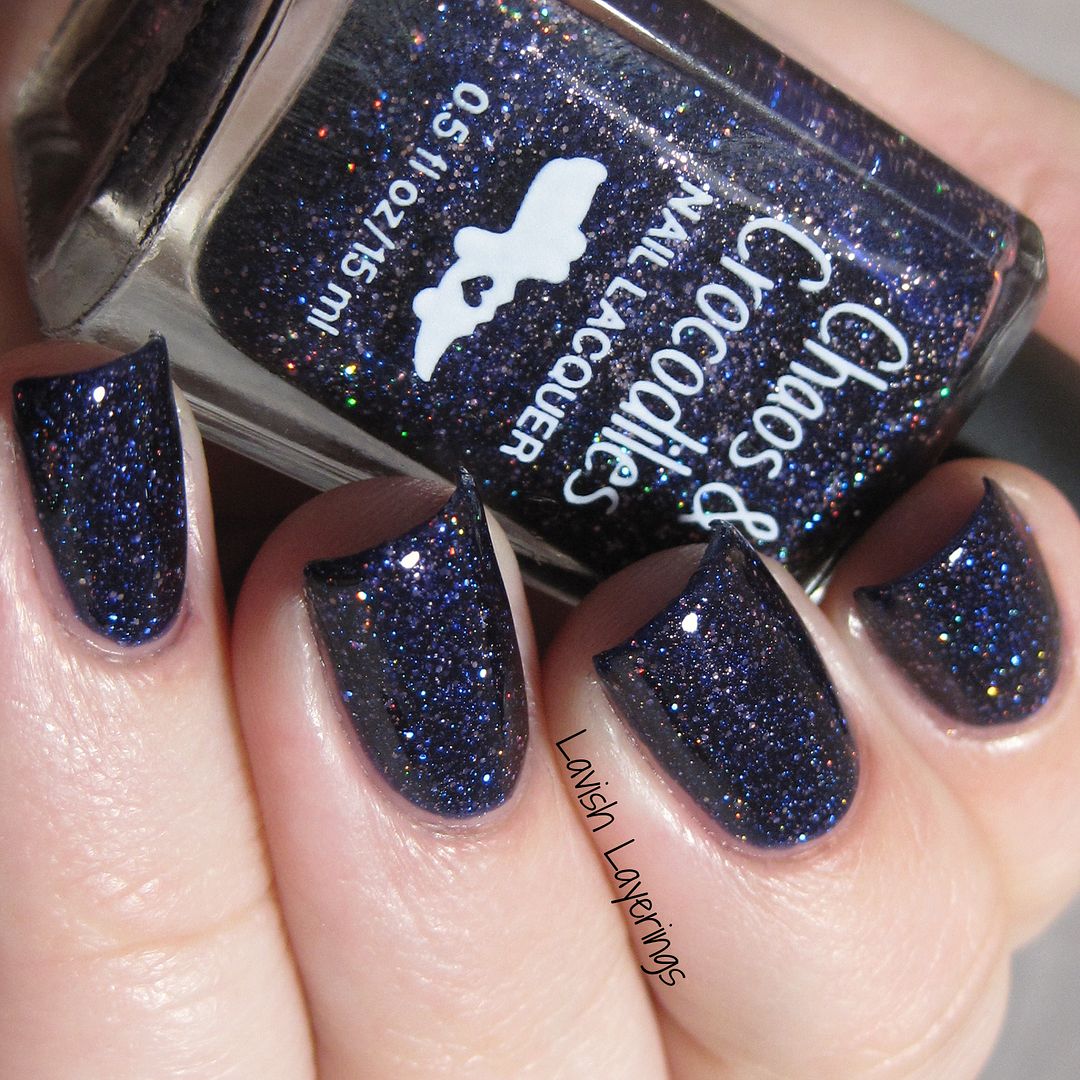 As I said, these will be available for pre-order on Saturday, August 30 during two different hour-long windows (from 12PM to 1PM EDT and then from 9PM to 10PM EDT) on the Chaos & Crocodiles
website
.
Chaos & Crocodiles polishes are also available from Mei Mei's Signatures and Norway Nails. You can keep track of info on restocks and releases by following their
blog
,
Facebook
, Instagram, and Twitter.
What do you think of these beauties? Are you going to be taking part in the pre-order? Thanks for looking everyone!