*Press Samples*
Hi everyone! I've been super slacking with posts this week because I've had a ton going on, so I thought I would give you guys a double dose of cremes today, this time some neons! I've got a selection of polishes from the
Girly Bits Hoop! There It Is Collection
to share with you and these polishes were inspired by Pam's new hobby...hula hooping! I've seen so many people doing cool tricks with hula hoops on Instagram and it REALLY makes me wish I was more coordinated (I'm a total klutz, unfortunately). I picked out 5 of the neon cremes and the super versatile black and white glitter topper from the collection to try out. I really love neons with great formulas so I was very excited for these! I also hope that I can do some fun nail art with them soon. Let's get on to swatches!
Hoop! There It Is
is a neon reddish coral creme. Formula on this one was fantastic and I was able to do 2 easy coats for full coverage. This is one of my absolute favorites because to me, because it leans quite red and a real "neon red" is very hard to find. Of course in some lights it's quite corally as well.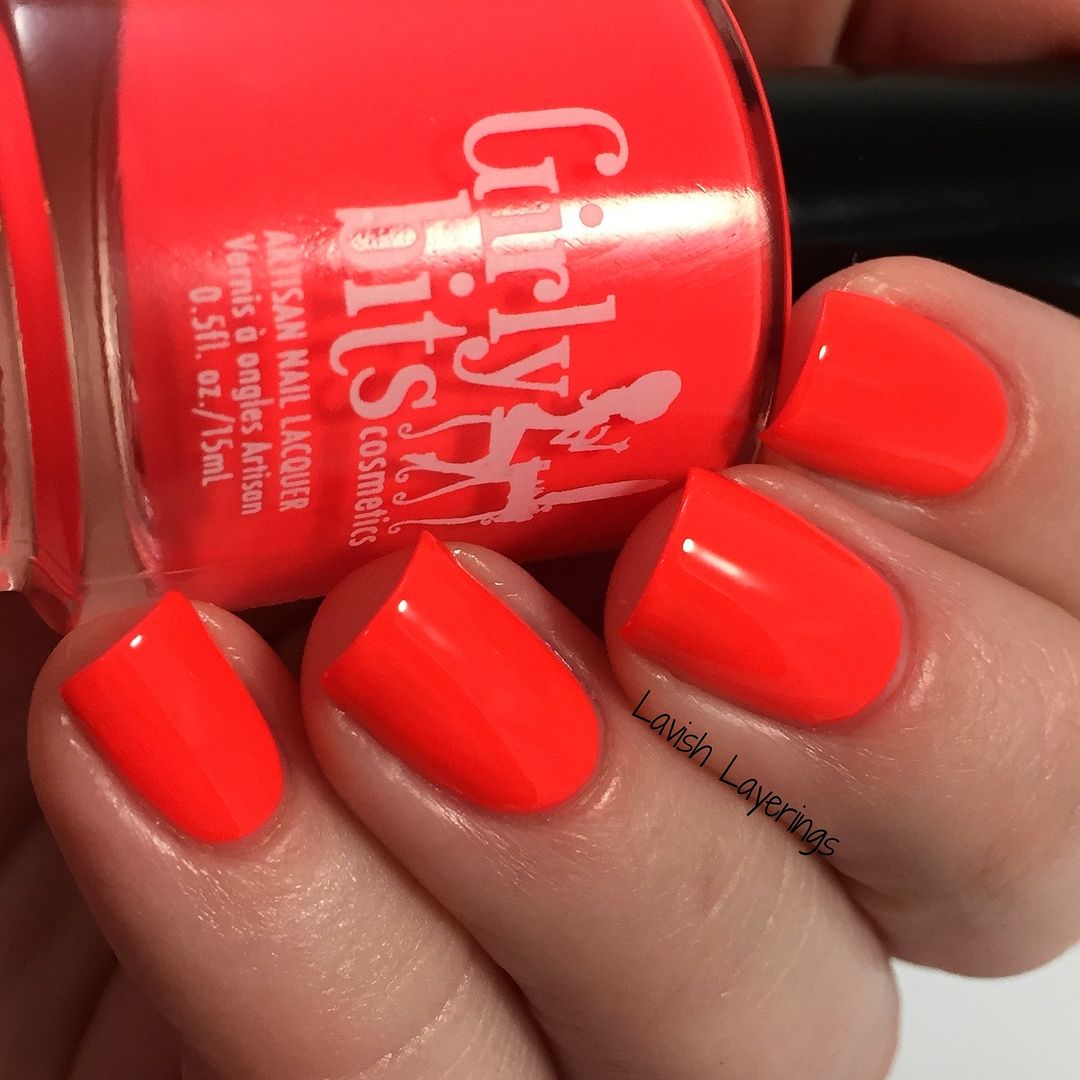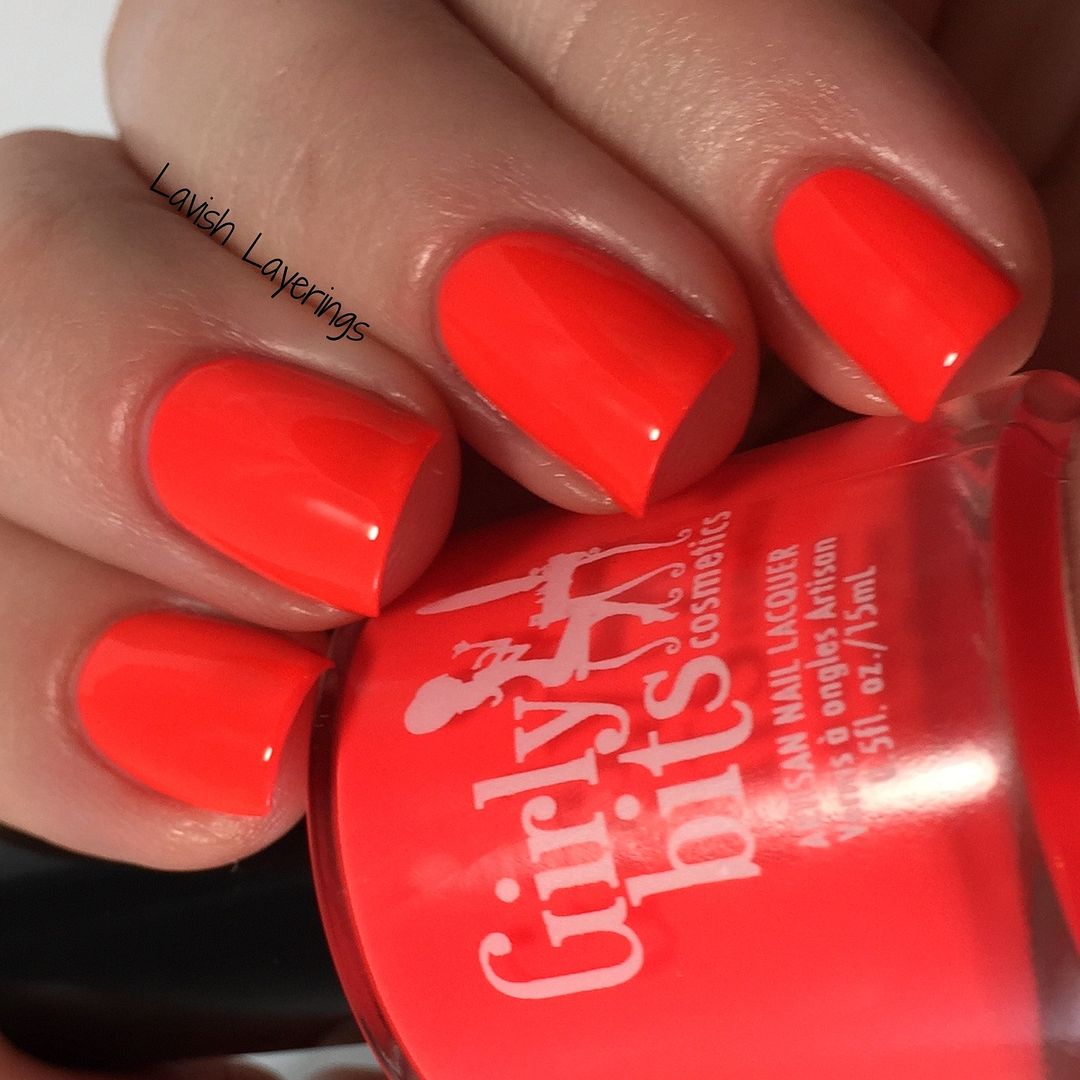 Thump Your Melons
is a hot neon orange creme. Formula was also great on this one and I ended up using 3 thin coats for full coverage (though 2 thicker coats would work as well, I think). I'm an orange fiend, and this one is so bright and wonderful (and needless to say, another favorite!).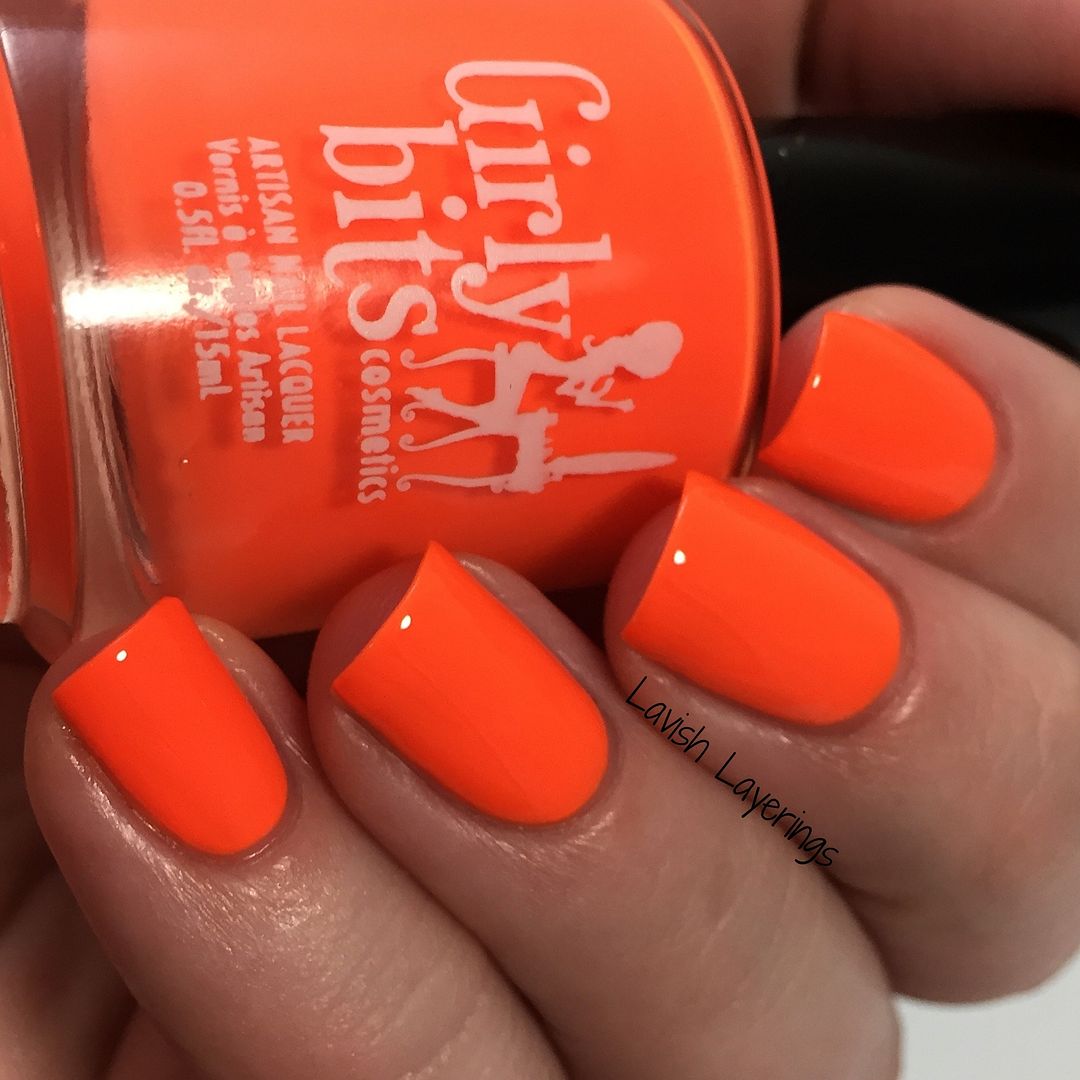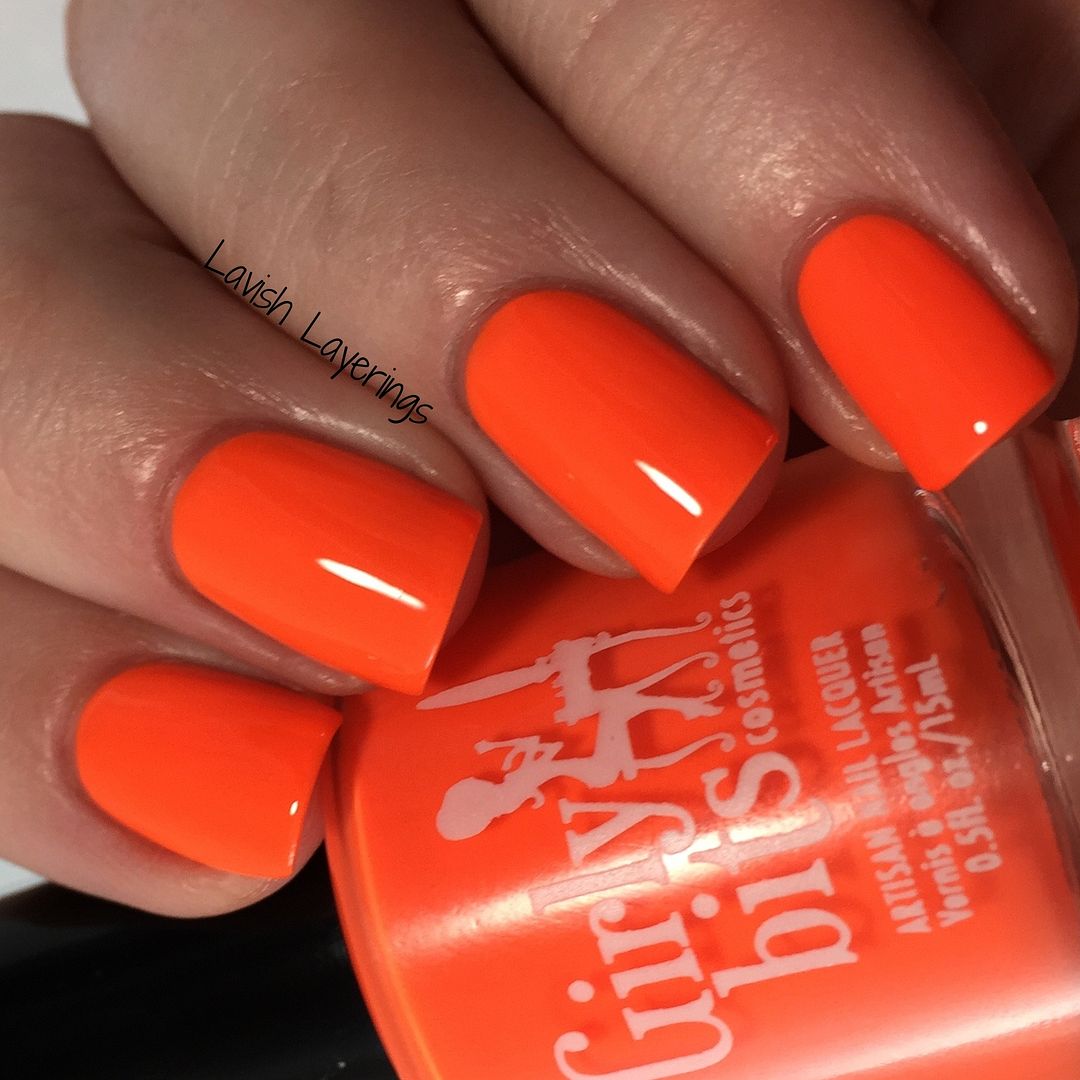 Hooperchondriac
is a super bright neon green creme. The formula on this one wasn't quite as smooth as the others with a touch of streaking, but it evened out easily in 3 coats. This is the most searingly neon of the cremes that I love it! It's that brilliant acid green sort of neon that true green lovers go nuts for!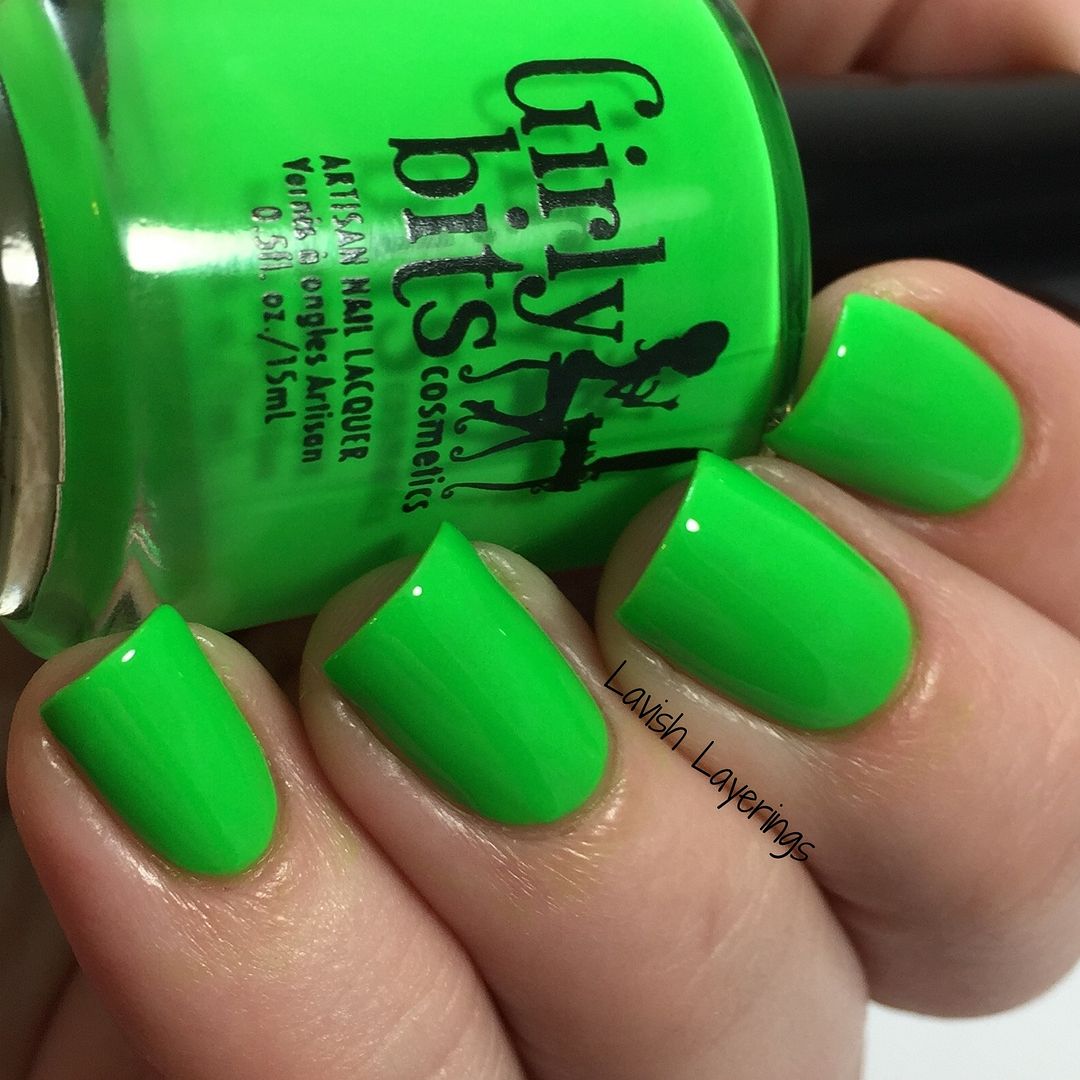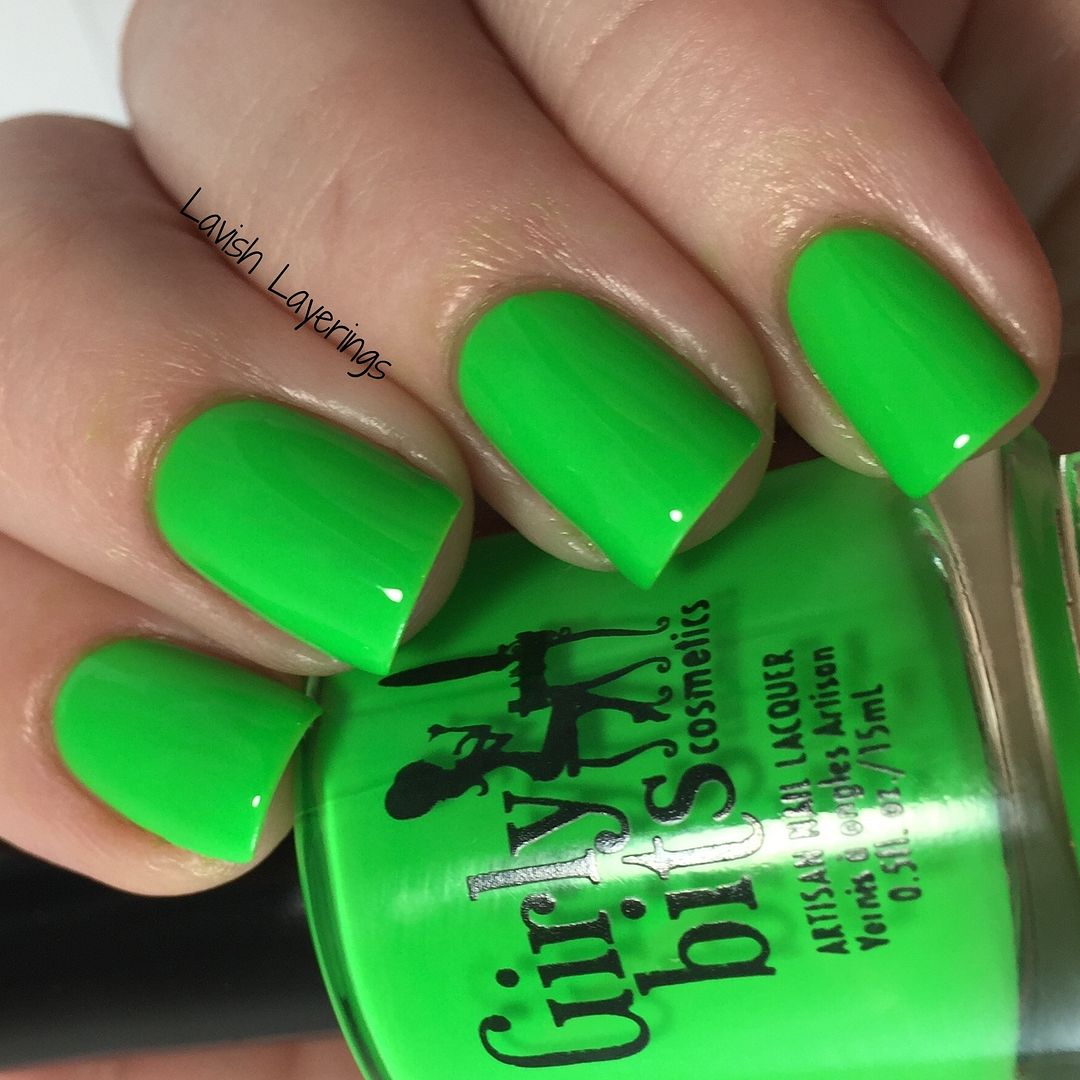 I've Got High Hoops
is a cobalt blue creme with some blurple leanings. Formula was fantastic on this one with complete coverage in 2 easy coats. Neon blues are rarely "neon" and this one isn't really either, but it's a saturated and lovely blue. It looks mainly blue, but in some lights purple tinges do come out in it. I really want to wear this soon layered with Girly Bits Shift Happens...I think that would ROCK!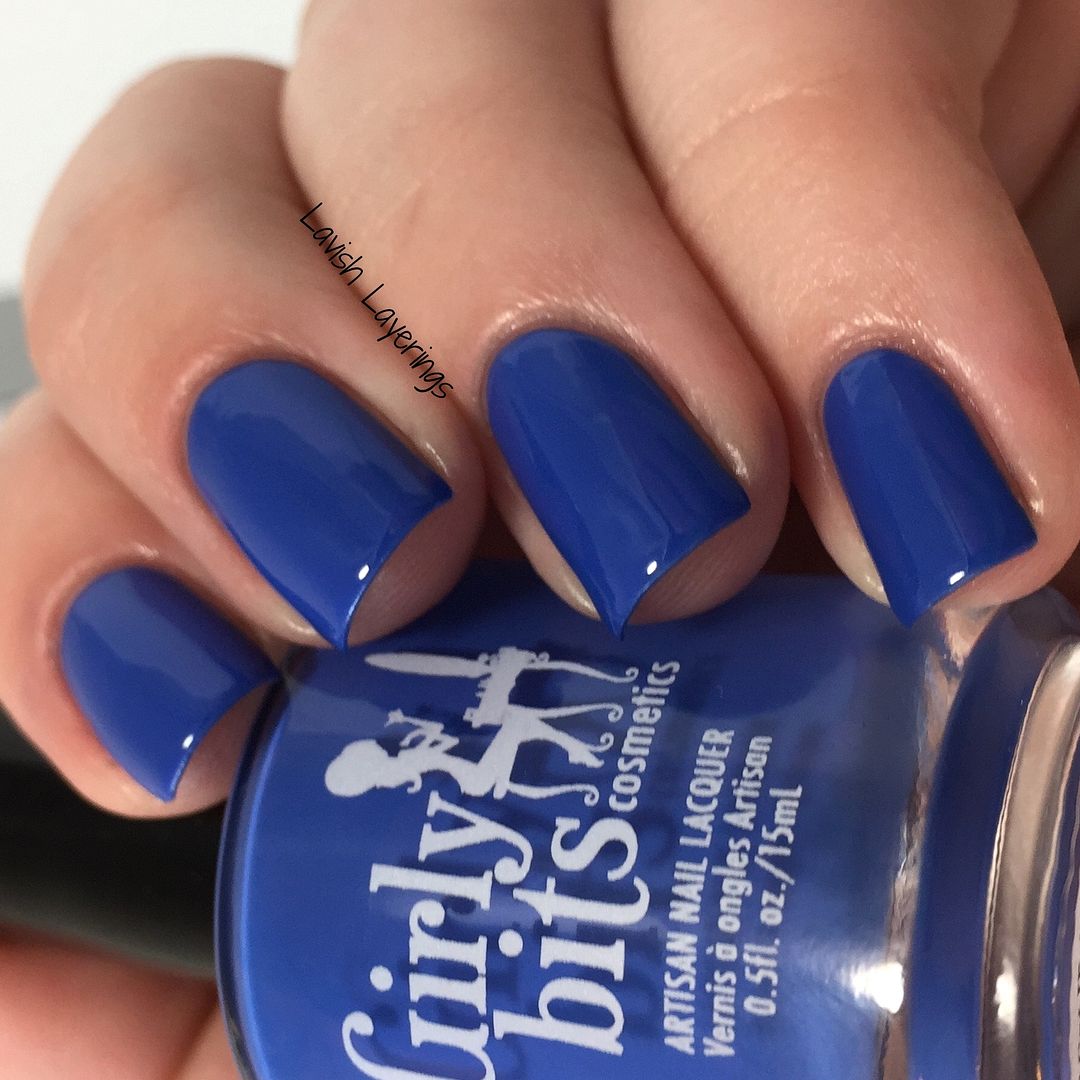 Hip Hoop Hooray!
is a neon magenta-leaning violet creme. Formula was great on this one with full coverage in 2 coats. I love the richnes of this purple and the pinky-red undertones make it a winner for me. I've got a few neon purple that are in this range, but they are a brighter and pinker than Hip Hoop Hooray!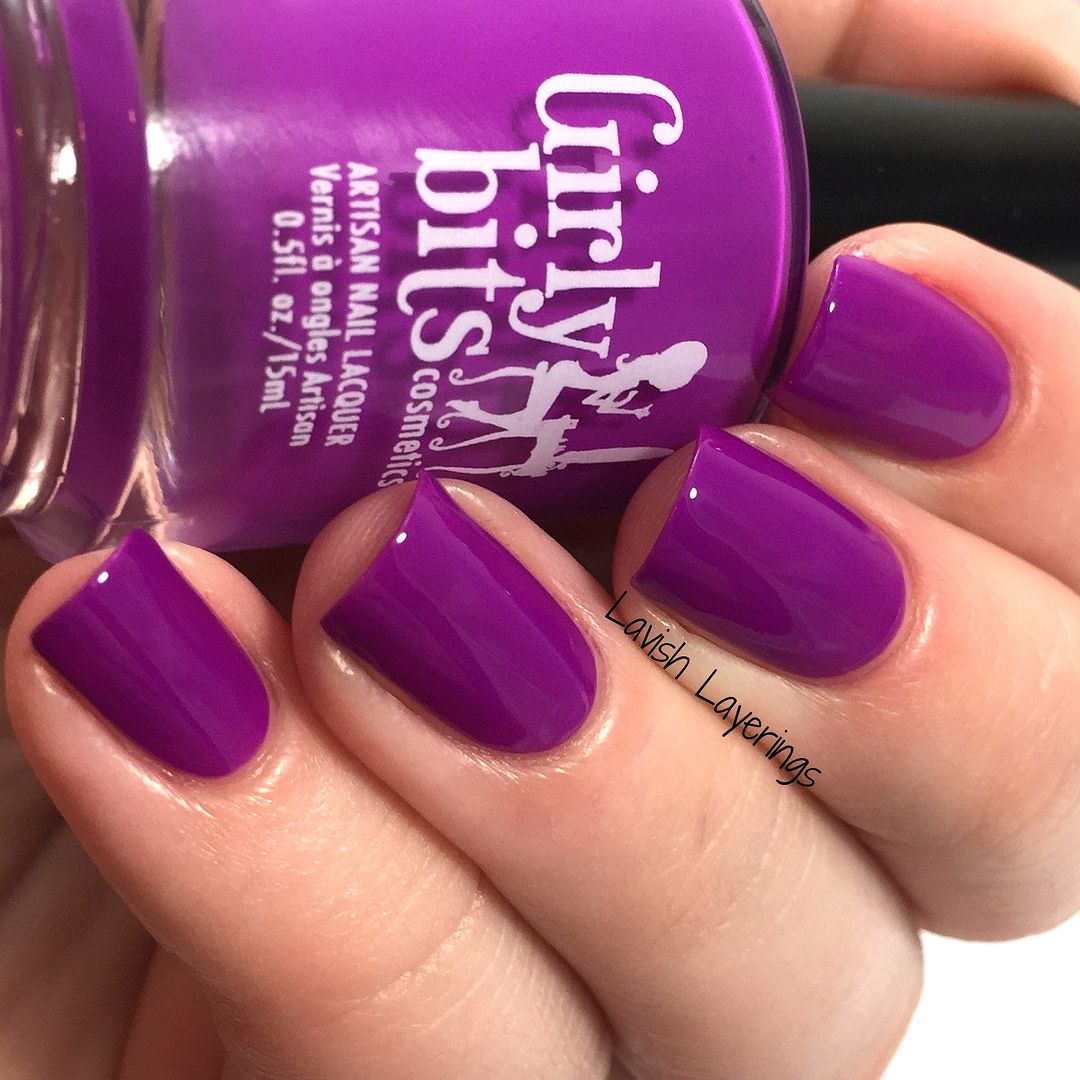 You Spin Me Round
is a clear-based glitter topper filled with small black, white, and silver hex glitters as well as silver holo microglitter. The glitters in this one spread easily with great coverage in one coat (I used 1 coat over Hooperchondriac here). This topper is the perfect addition to this collection because it pairs wonderfully with all of the cremes. I actually used it in a mani with Hoop! There It Is and I loved that pairing as well.