Hi everyone! Today I'm sharing with you a mani I did about 2 weeks ago to lift my spirits a bit after my dog Merlin passed away. He was my pal for 11 years so I wanted to use a special polish for him. I sort of thought to do black and white to match his coloring, but I decided I wanted to bling it up a little so I went for a charcoal grey. For the base I used
Pahlish Silver Moon (Bespoke Batch)
and it is a charcoal grey linear holo filled with multicolored ultra chrome flakies and silver flakies. It's a super gorgeous polish and very special and unique for a charcoal holo. Then I sponged on some touches of
a-England Merlin
(I mean, I HAD to include it somewhere since I bought it ages ago for the name alone and have never used it). Finally I stamped the paw prints using the
Cheeky XL Wild at Heart
plate
and
KBShimmer Eyes White Open
(which was a press sample previously), and it stamped really well. I was very impressed and will be using it for white stamping a lot in the future! I quite liked how this mani turned out. It definitely wasn't overly fancy, but I thought it was just right.
I'm still very sad, but I'm coping with it a LOT better than I ever thought I would. I'm missing the little bugger, but I'm glad he didn't suffer for a long time with his illness and lived a happy life while he was here. After 11 years, I don't quite remember what it's like NOT to have him around, so the house is certainly quiet and just not quite right without him there. I miss you buddy! <3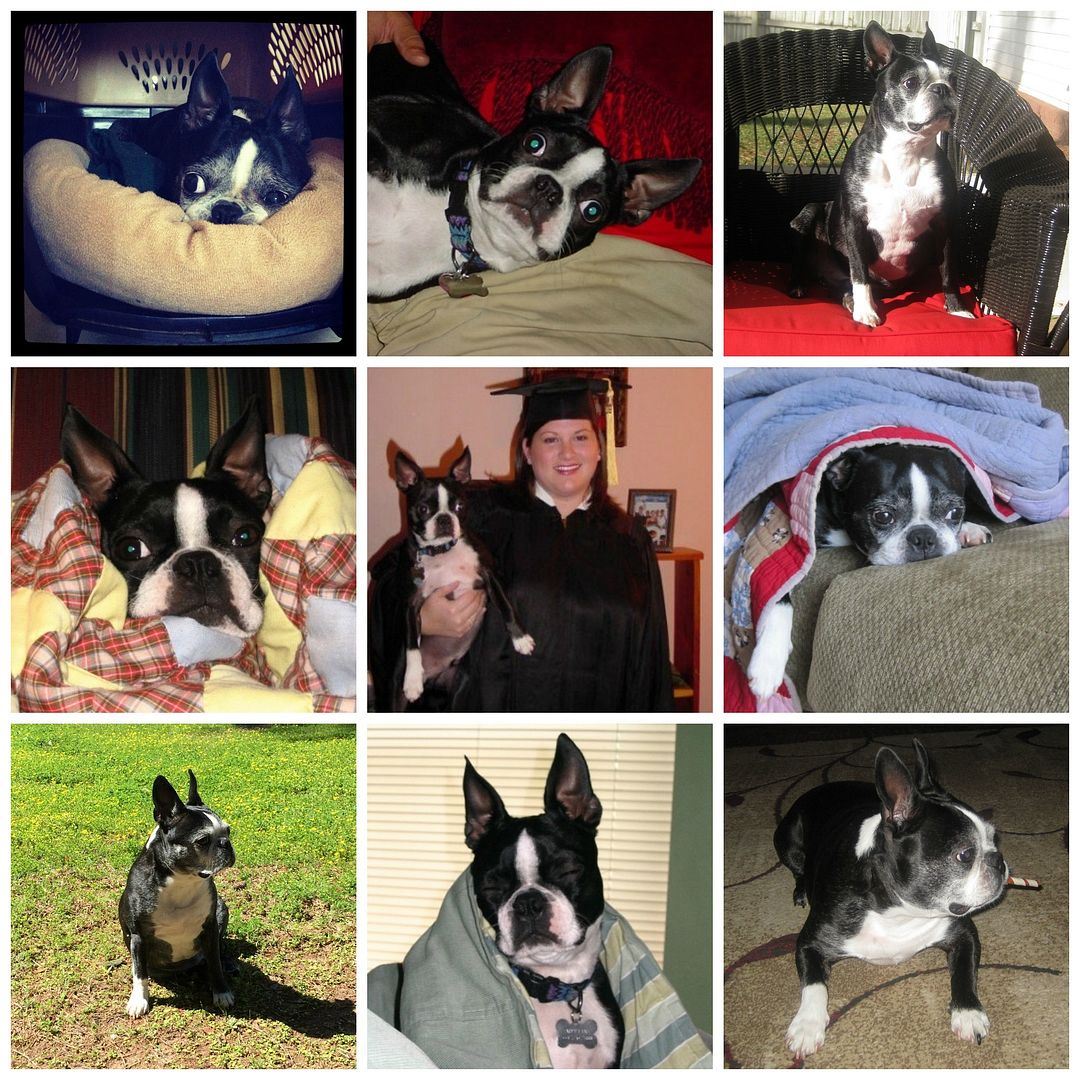 Thanks for looking everyone!