*Press Sample*
Hi everyone! Today I have
CrowsToes'
contribution to
September's A Box, Indied
. The theme for the September box is
"Opposites Attract"
and it features finishes and/or effects that the makers don't typically make in their own lines. Other participants in the September box include Hare Polish, Girly Bits, Serum No. 5, and Black Cat Lacquer
CrowsToes Shiny, Happy People
is a shimmery thermal polish that changes from a bright grassy green (warm) to a slightly deeper tealy green (cool). It is packed with translucent white flakies with scattered silver holo glitters. Formula was very easy to work with and I got full coverage in 3 thin coats (though I think 2 regular coats would have been perfect.) The thermal shift is subtle, but more apparent in real life than I could capture on camera because it is varied shades of green not two completely different colors (you can see the "cool" state really well as the bottle color in my pics though). It stays mostly in the warm state on me because it is very hot where I live and I'm hot natured. I'm a green lover, so this polish is right up my alley. The flakes and the subtle addition of scattered holo bits is just perfection.
(warm)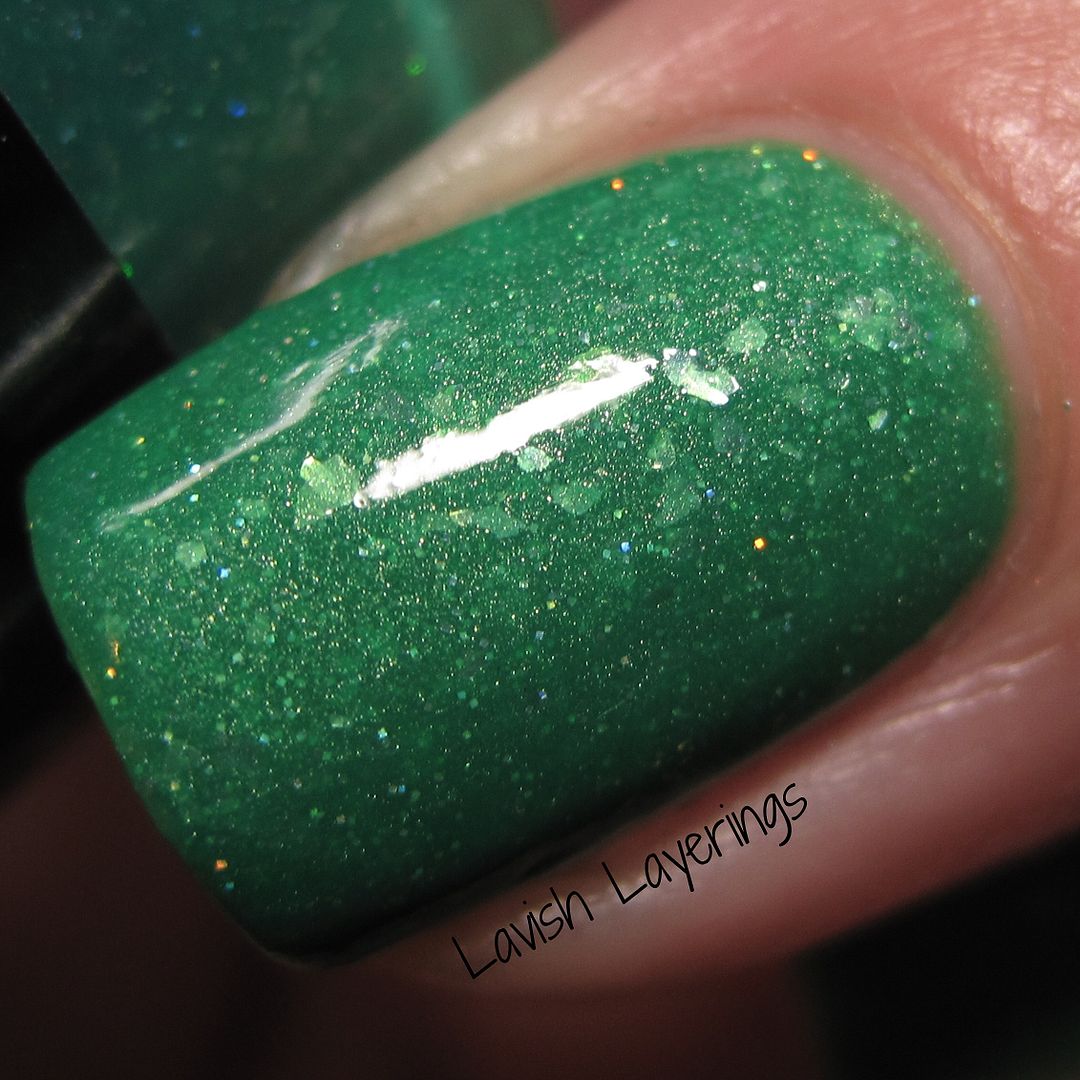 (transitioning)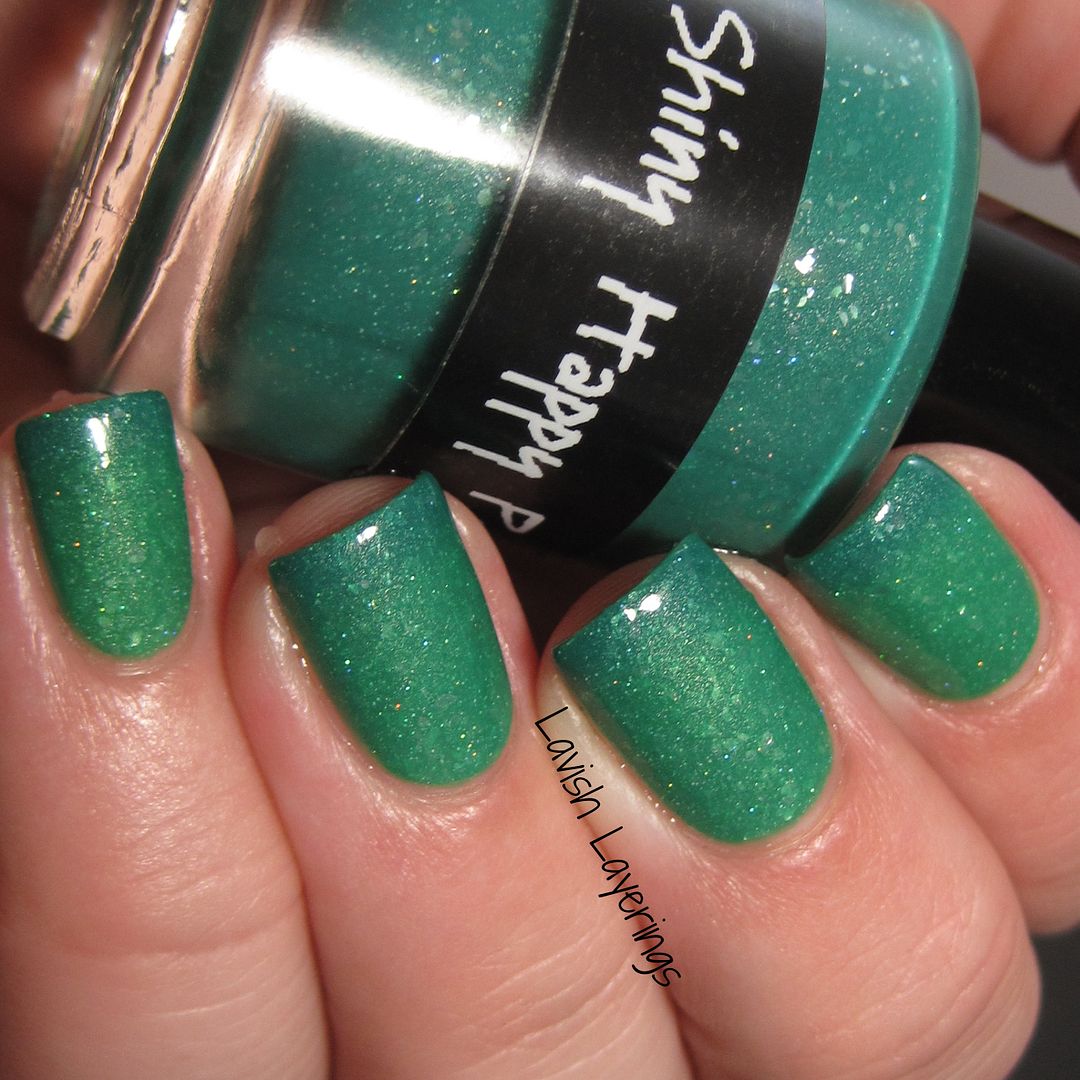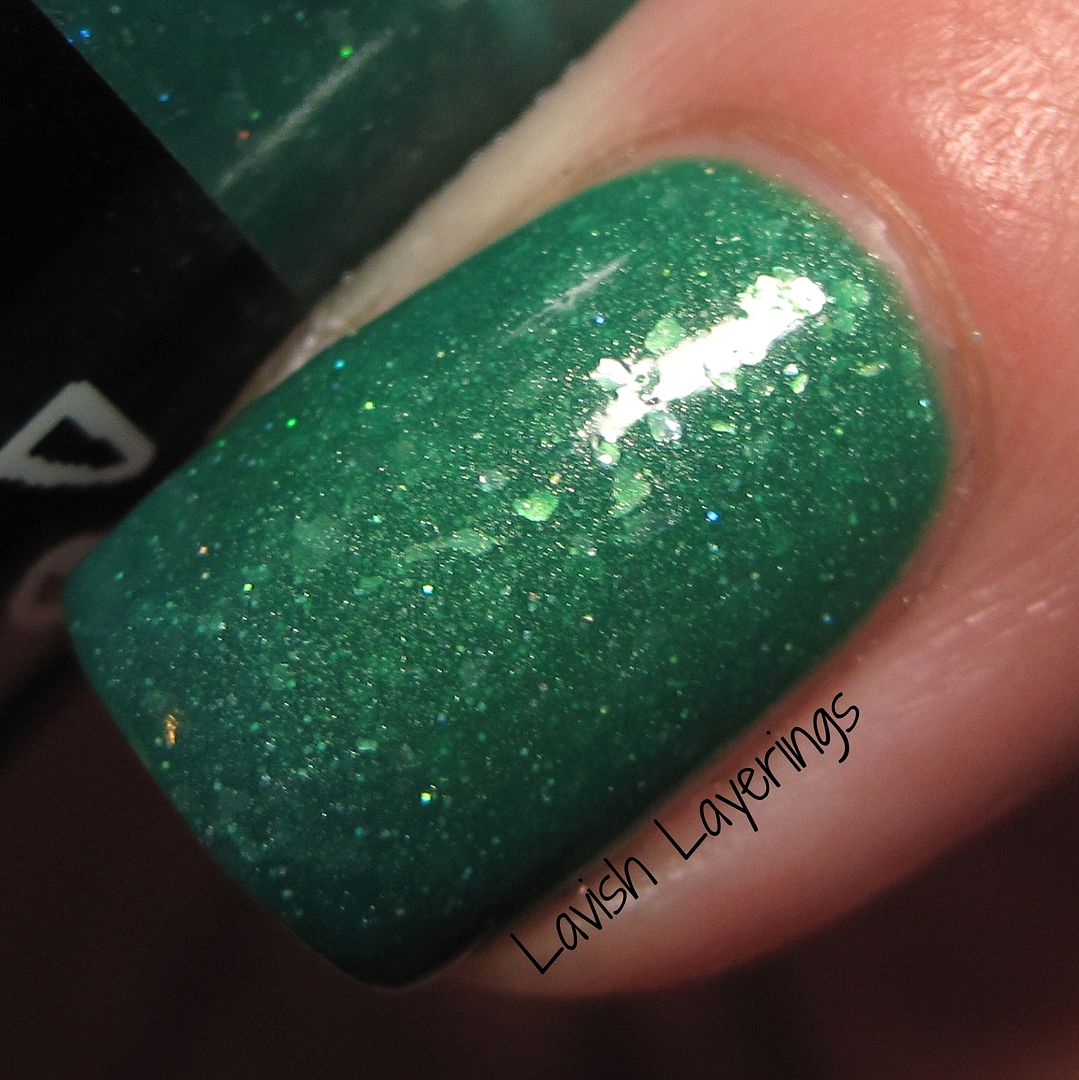 (cool)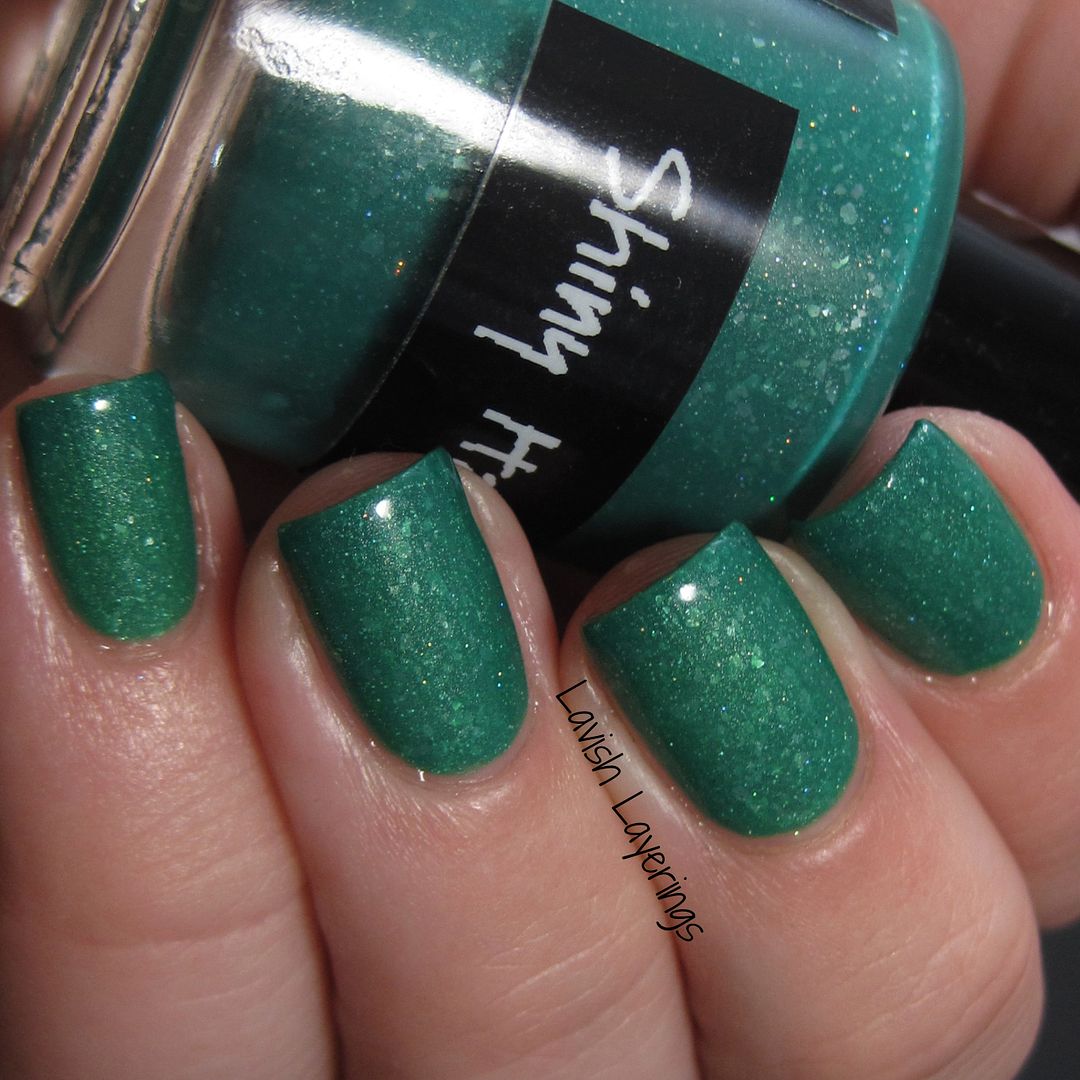 A Box, Indied
is
available from
Llarowe
for $50 each. Each box contains 5 polishes and/or products that are exclusive to that box and will not be available individually.
You can sign up to receive a box each month or you can purchase the boxes individually when they are released. Follow Llarowe's
Facebook page
for announcements of exact dates and times of releases (the box for the next month is usually released around the end of the previous month.) She will also give previews of the products and makers that will be in the box (there is a rotation of makers that are included, it isn't always the same). Thanks for looking everyone!