*Press Sample*
Hi everyone! Today I have
Pahlish's September 2015 Duo
to share with you, called the
Objects of Curiosity Duo
. This duo goes along with Pahlish's The Little Prince-themed
Matters of Consequence Collection
and they are all releasing tonight at 7 PM CST in the
Pahlish shop
. The Objects of Curiosity Duo will only be available during the month of September, so grab it while you can!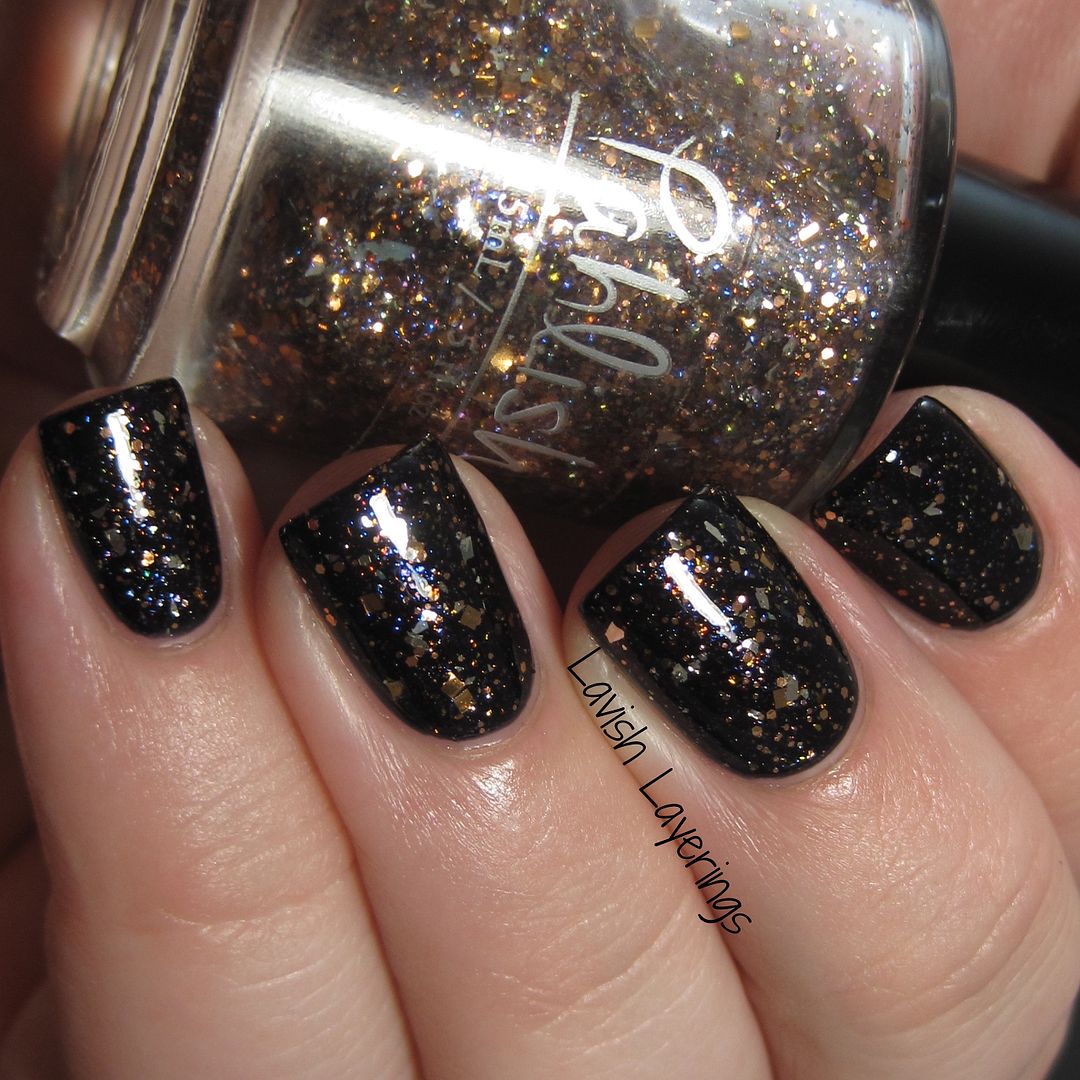 Little Bells
is a blackened violet-blue jelly filled with subtle purple ultrachrome flakies and purple shimmer. Formula was super easy to work with and very opaque for a jelly, with full opacity in 2 coats. The base color almost looks black, but it definitely has a purple tone to it. The flakies and shimmer are very subtle in this polish, but really sparkle when they catch the light.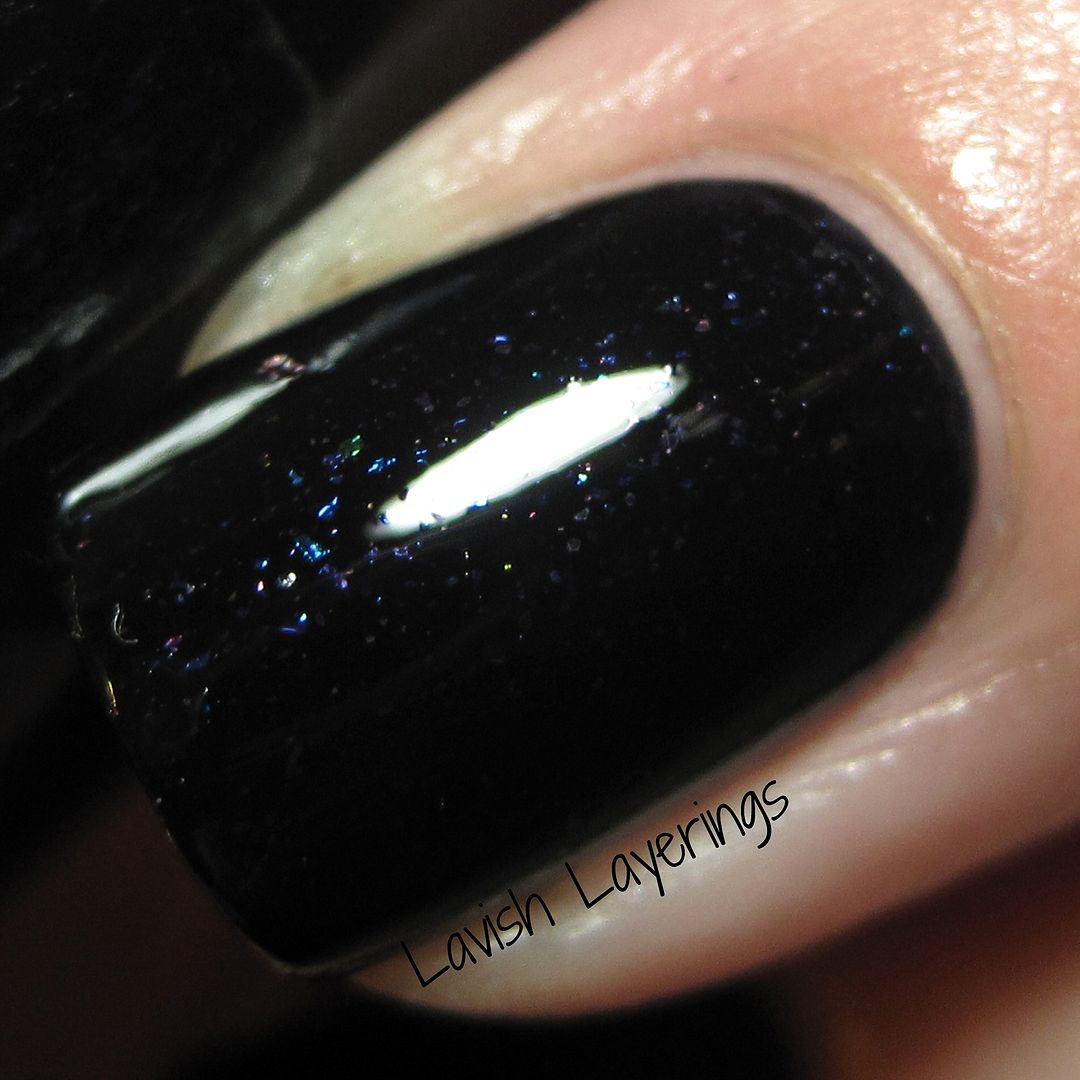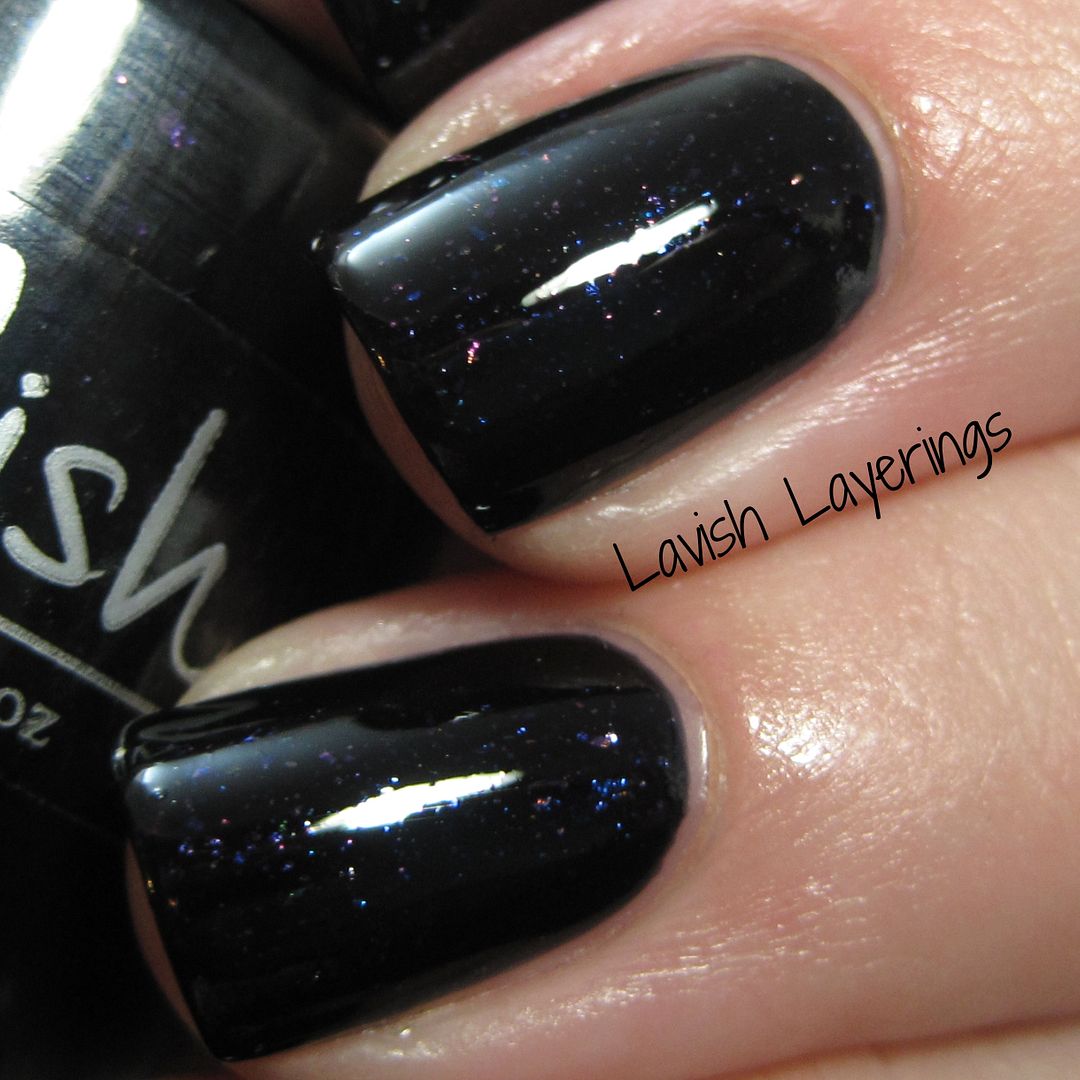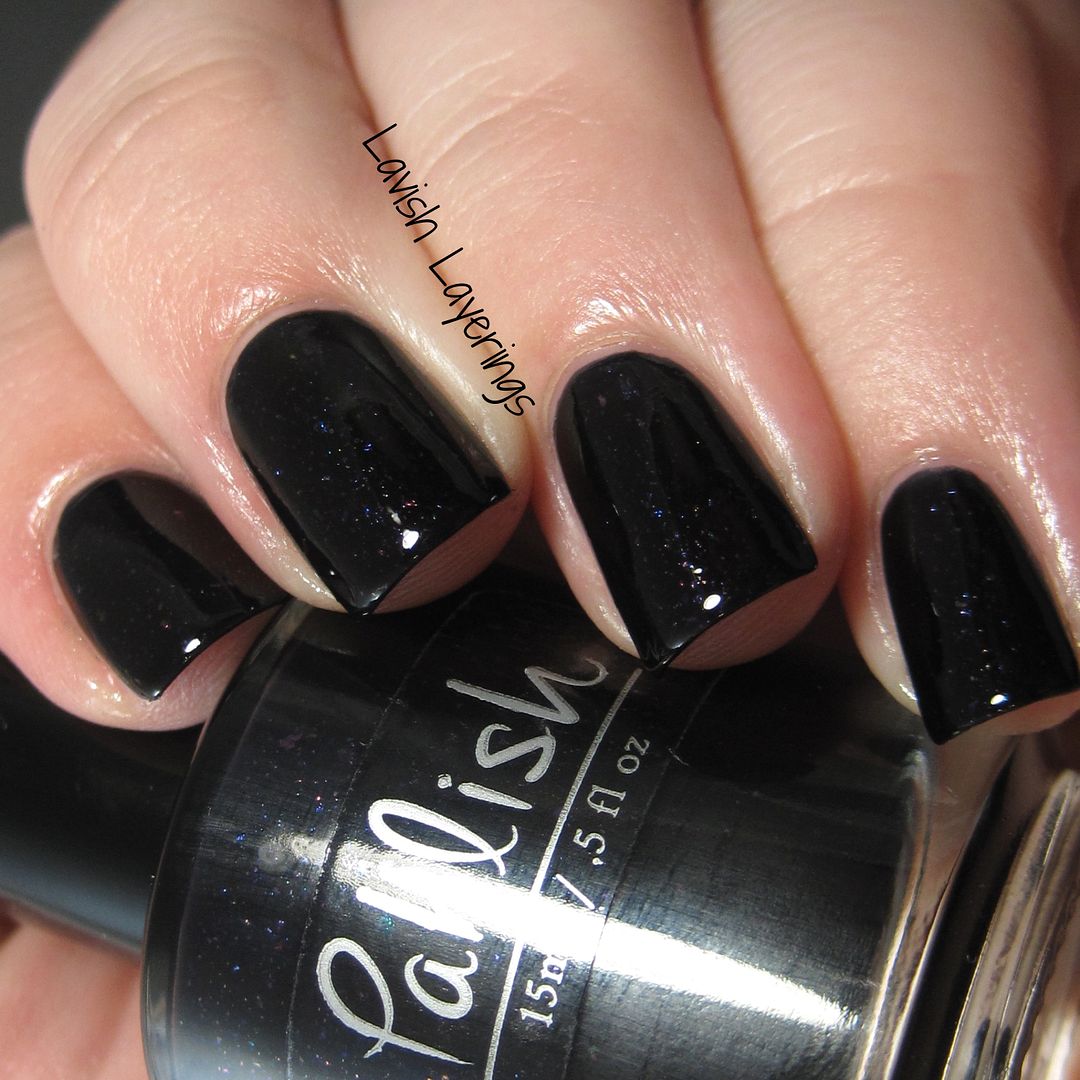 Forty-Four Sunsets
is a clear-based glitter topper filled with platinum flakes, ultrachrome flakes, and copper glitters accented by bright purple shimmer. This polish has a nice glitter/flakie load and good distribution on the nail. It looked really nice at 1 coat over Little Bells. The purple shimmer is really outstanding in this polish and makes it come alive. I love the gold/silver tones over the deep, dark base color because they pop so nicely.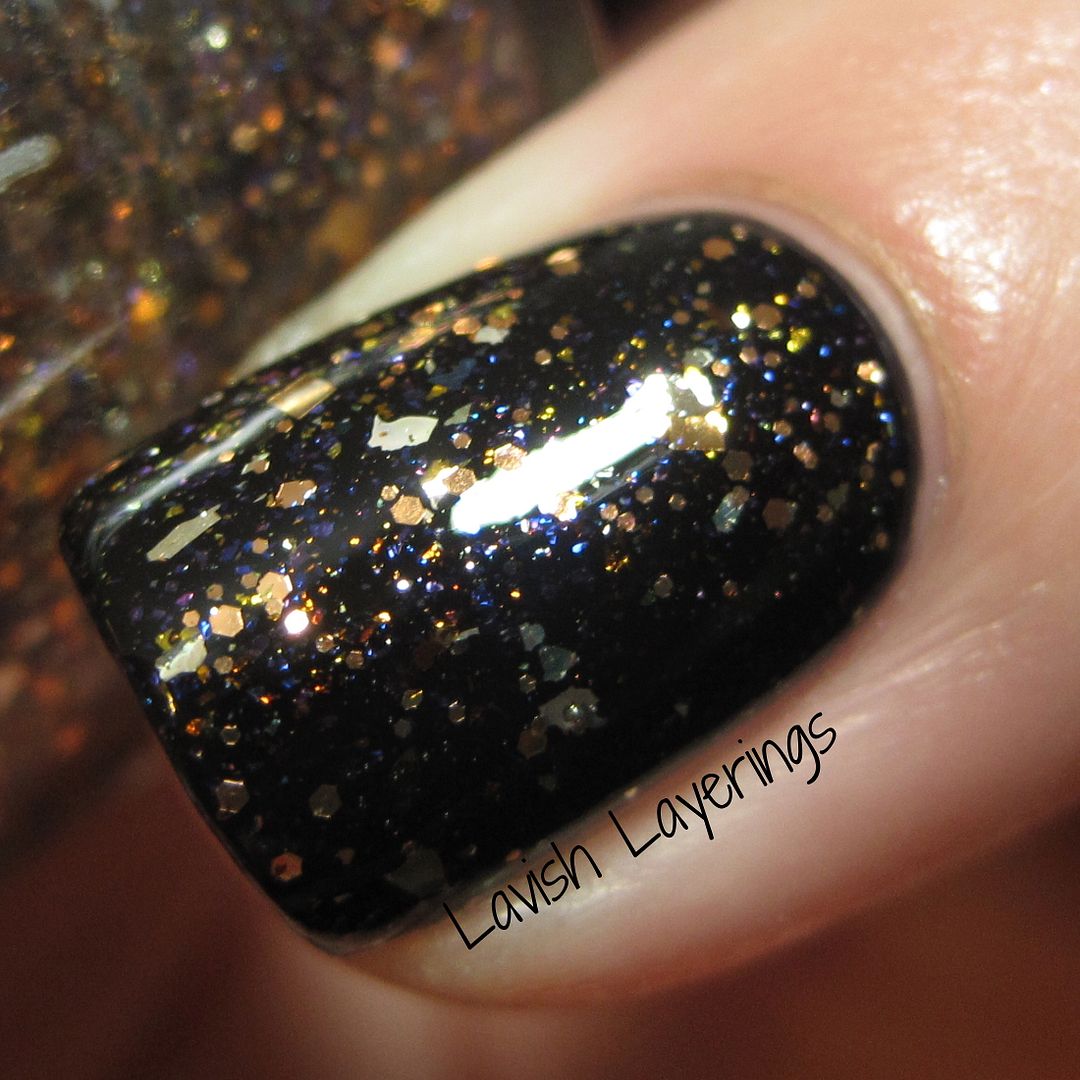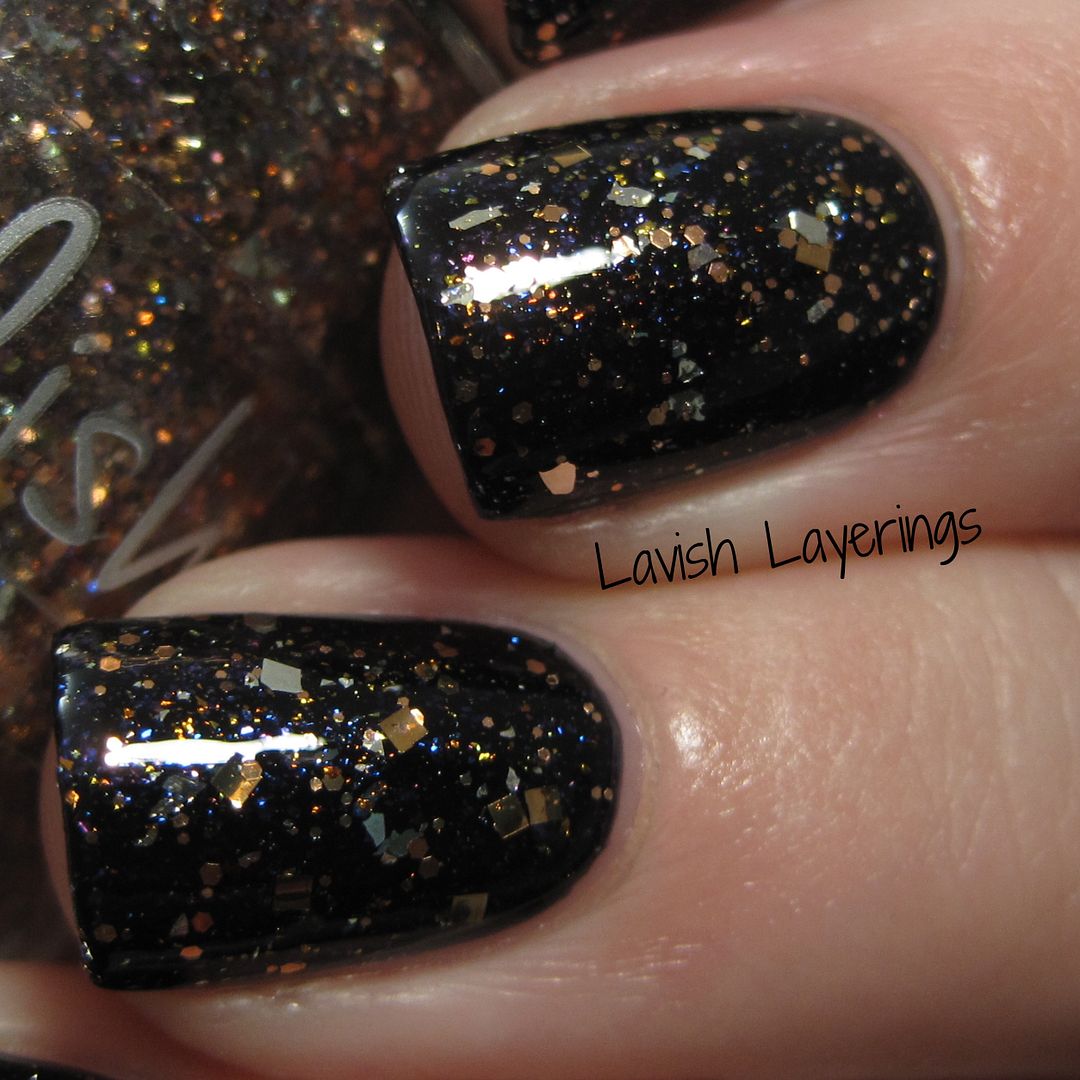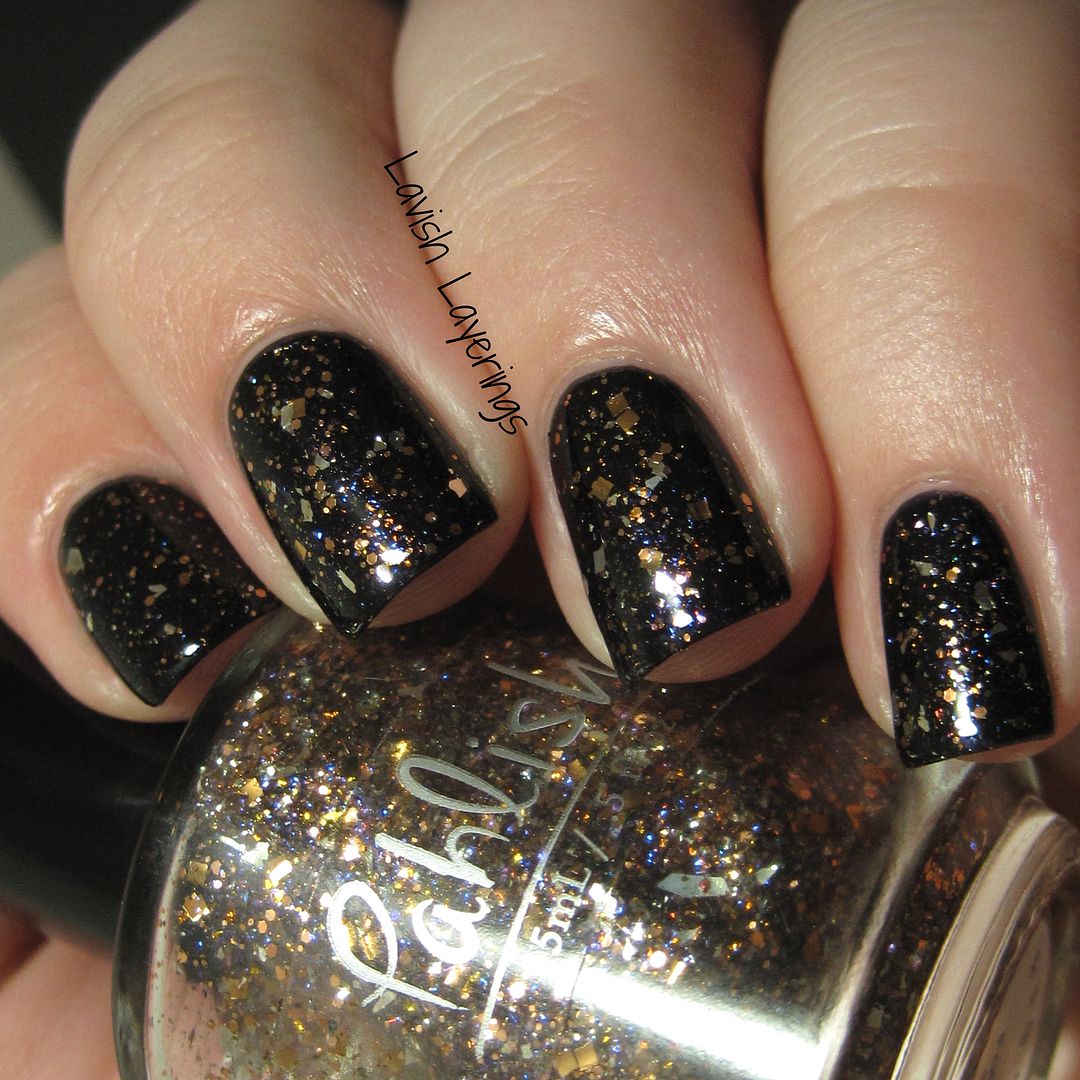 Pahlish
is available from Pahlish's
Big Cartel Shop
.
Be sure to follow Pahlish on
Facebook
and Instagram
for details about restocks (they are Sundays at 7 pm CST) and new polishes. Thanks for looking everyone!