*Press Samples*
Hi everyone! Today I have
Great Lakes Lacquer's October Limited Edition
polishes to share with you. Both of these polishes are inspired by The Walking Dead, which I'm sure so many of you love (including me) and are looking forward to the new season. The October Limited Editions will launch in the
Great Lakes Lacquer shop
on September 27th at 3 PM EST, along with the Friends Collection, Part 2 (which I will be showing you SOON).
Stuff & Thangs
is a blood red jelly packed with orange-gold chrome flakes, red shimmer, and microflakes. Formula was easy to work with and I got full coverage in 3 thin coats. Be sure to let this one dry between coats so that there is no dragging (as jellies tend to do when wet). Squishy jelly and flak

es? You know I'm a fan!
There is so much depth and goodness in this p

olish.
This is for you Rick lovers and his stuff. His…thangs. I admit it. I am a Rick lover myself.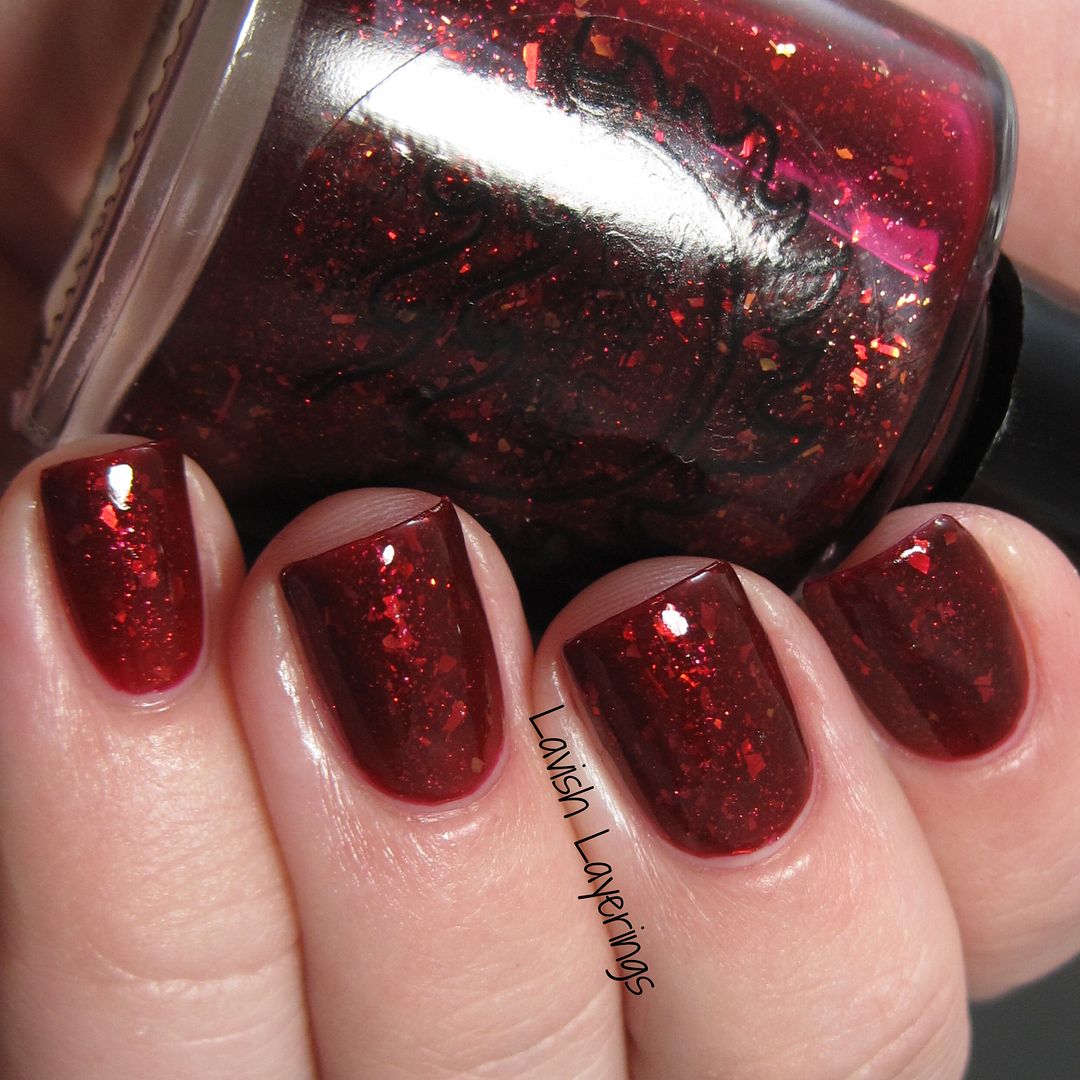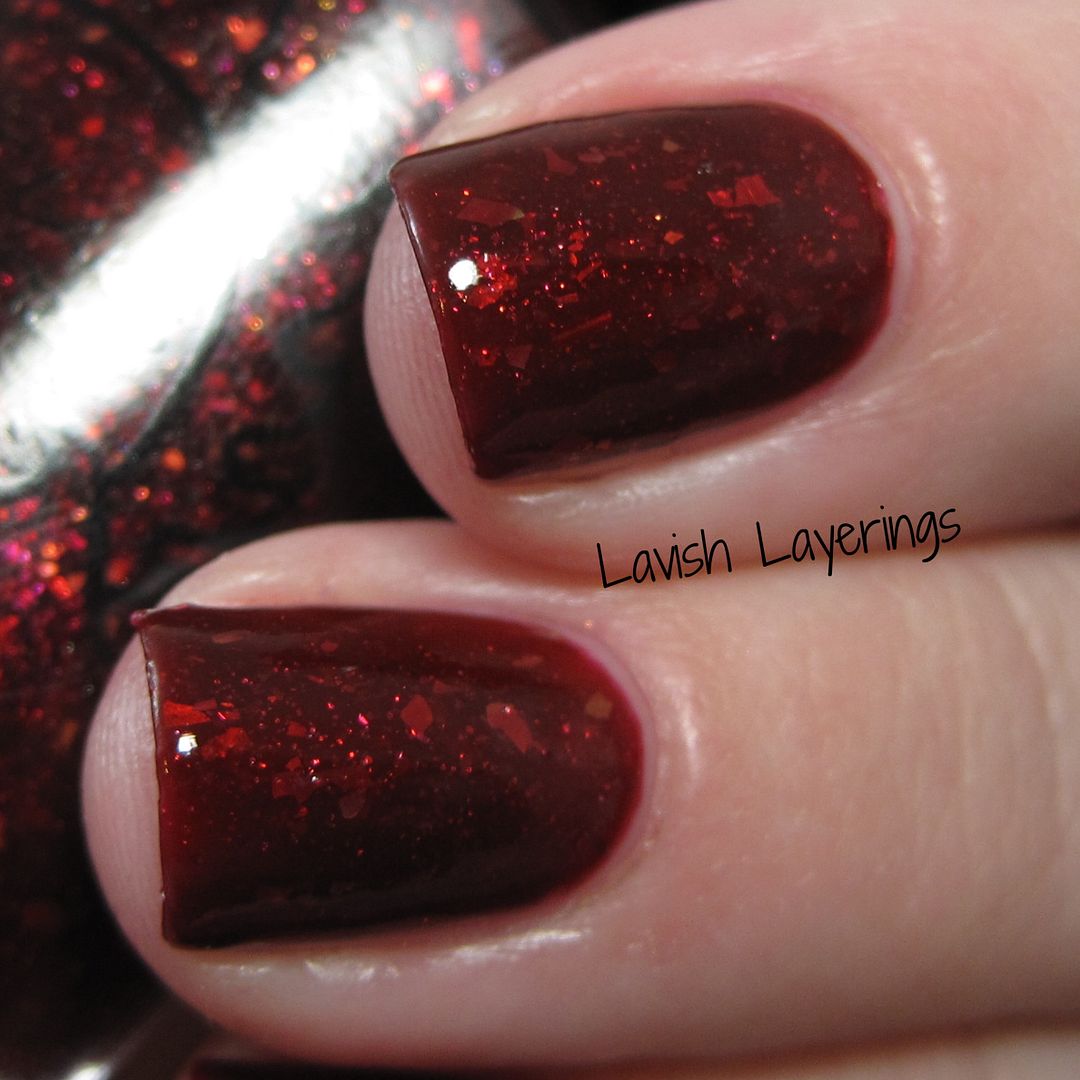 Coral
is a purple linear holo filled with pinky coral shimmer and flecks. Formula was excellent to use with full coverage in 2 coats. This polish is SO HOLO and the shimmery coral flecks are divine. When I first saw this purple polish and saw the name I was like...huh? But then Mariah explained it all (see below) and it made sense. There IS the coral shimmer though, so there is coral

...

Cor

al for Carl.
I would be remiss if there wasn't a nod to Andrew Lincoln's exaggerated southern drawl on Carl's name, wouldn't I? Besides, the meme's that contain this take on Carl's name should be legendary by now.