Hi everyone! Today I have a fun and simple mani for you using water decals. I started off with a base of
Cult Nails New Day,
a wonderful buttery yellow that I won from
Imperfectly Painted's
4th Blog Birthday Celebration. The color and formula of this yellow are both divine. I found it to be perfectly smooth and opaque at 2 coats (perhaps 3 if you are doing really thin coats or aren't being careful with your application) which is fantastic for a pastel yellow. If you are looking for a fantastic yellow creme, look no further.
I thought this lovely yellow was the perfect base for the colorful
Born Pretty Store water decals (item Y108)
that I picked up a few months ago. Originally, I thought each of the circles were separate decals, but they are joined in sets of two. This was good because they kept a cool configuration on the nail, but somewhat bad for me because I guess my nails are a little wider than most and the decals, which are made to go against the sides of the nail, wouldn't quite span the width of all of my nails. In real life, this wasn't something that you noticed a lot, so I was still very pleased with the mani. If I was going to do it again, I would cut the clear membrane that joined the circles together on a few of them so I could arrange them against the sides of my nails as they should be.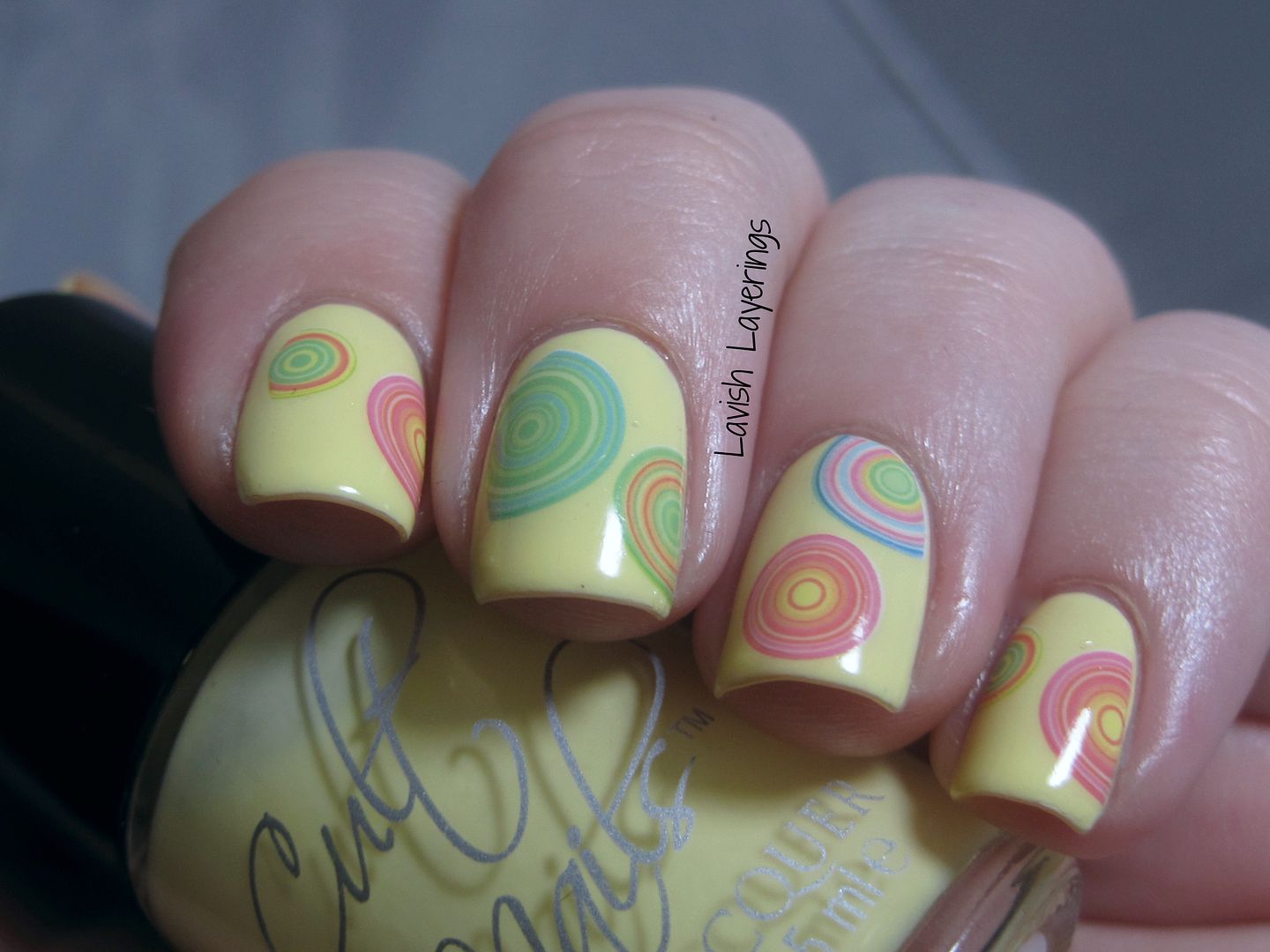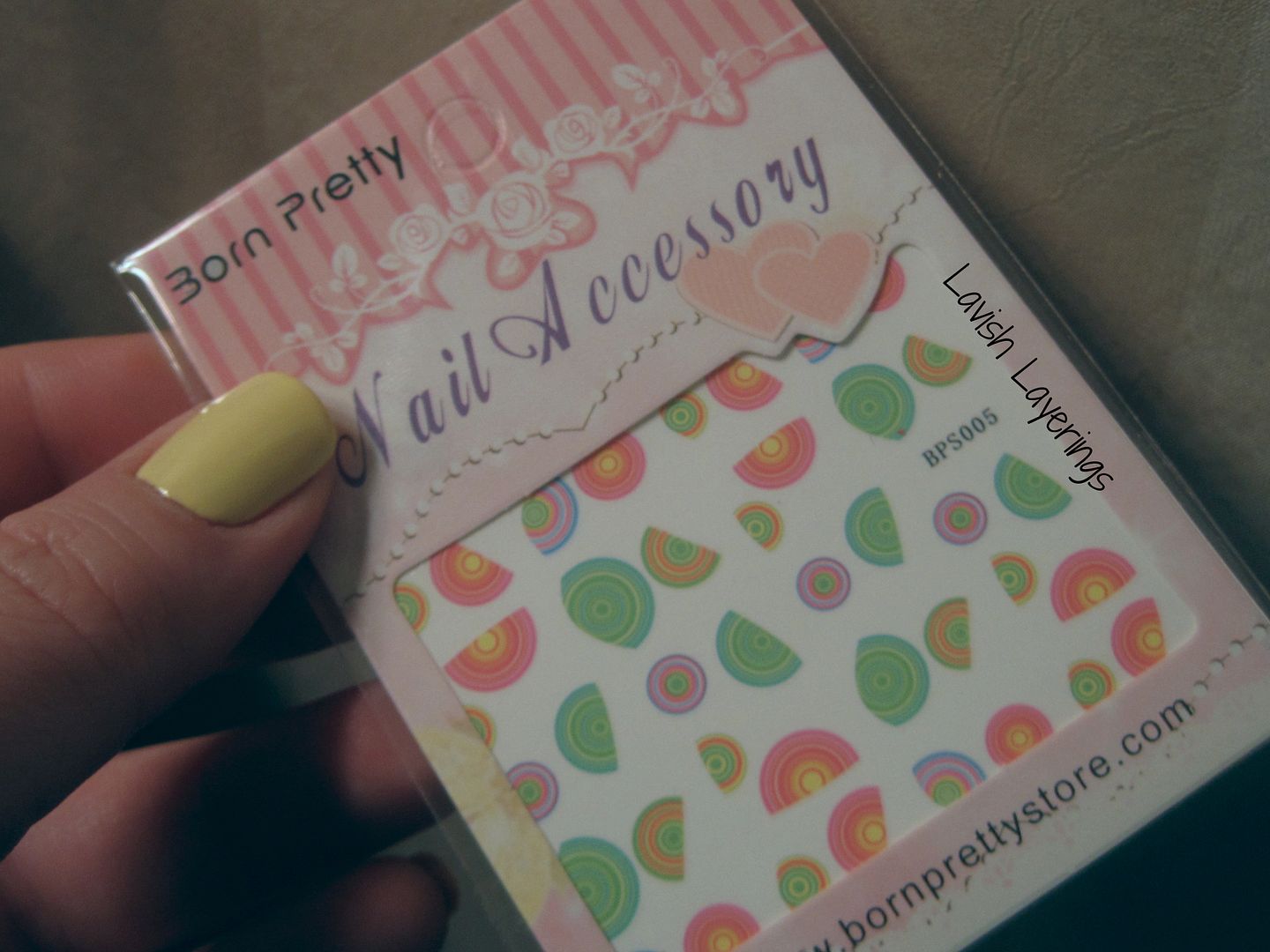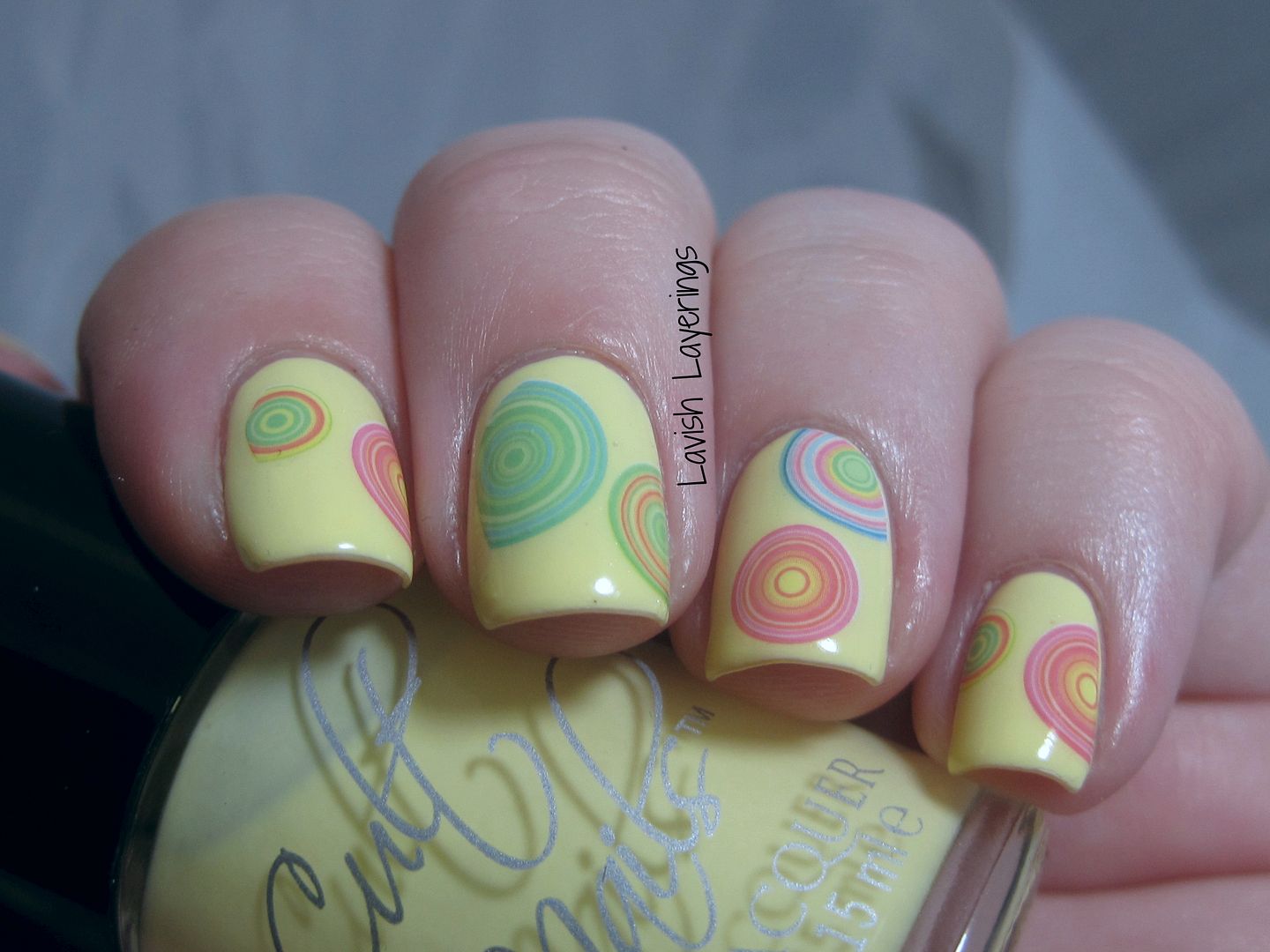 Cult Nails
polishes are available from their
website
as well as from
Llarowe
,
Beautylish
,
Harlow & Co.
, and
Nail Polish Canada
. Follow them on
Facebook
and
Instagram
for updates on new collections.
Be sure to check out
Born Pretty Store
for all of your nail art supply needs (you can use my coupon code JCX31 for 10% off your order). I've always had great experiences with ordering from them at very reasonable prices. Also, you can't beat free worldwide shipping! You can also follow Born Pretty Store on
Facebook
and
Instagram
.
*Nail polish was won in a giveaway, Water Decals were purchased by me.*