Hi everyone! Today I have a glitter topper from Chaos and Crocodiles to show you that is girly to the extreme. Chaos and Crocodiles Candy and Unicorns for the Princess is a glitter topcoat packed with various purple, pink, and white matte glitters with added iridescent glitters and shimmers in a clear base. There are so many shapes and sizes in here that you can't name them all. I applied 2 dabbed coats over Orly Hot Tropics. I especially loved the addition of the iridscent shimmer and glitter. It definitely isn't an everyday polish for me, but it is great for an occasion when you want something extra girly.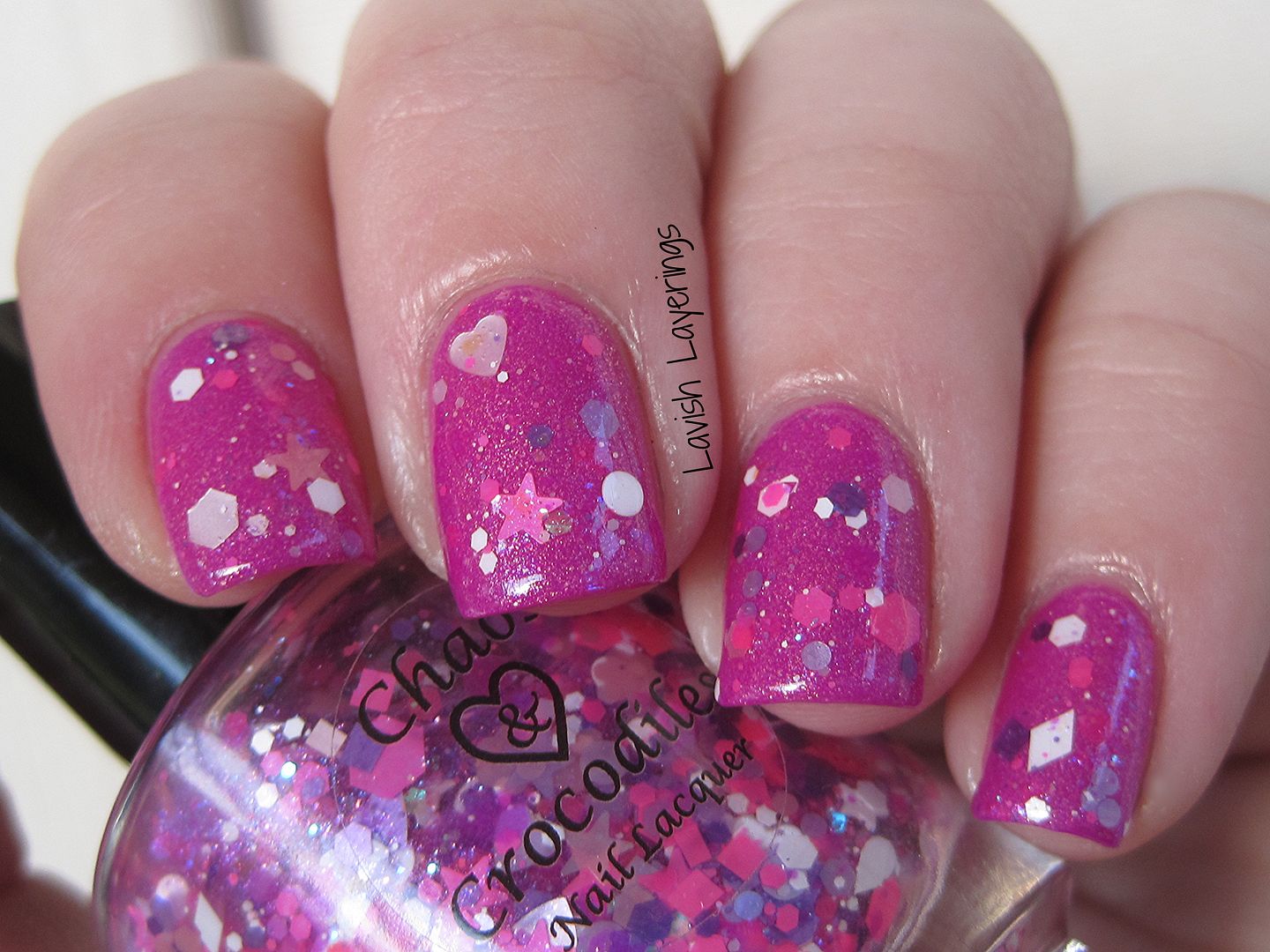 Orly Hot Tropics
is truly something special all on its on. It is a purple leaning neon-ish pink with chunky shimmer. It is darker and more purple in real life (neons never photograph correctly). This is 2 easy coats. Such a gorgeous polish. Hot Tropics is from Orly's new Baked Collection, so it is on shelves now wherever they sell Orly (I got mine from
Sally Beauty
).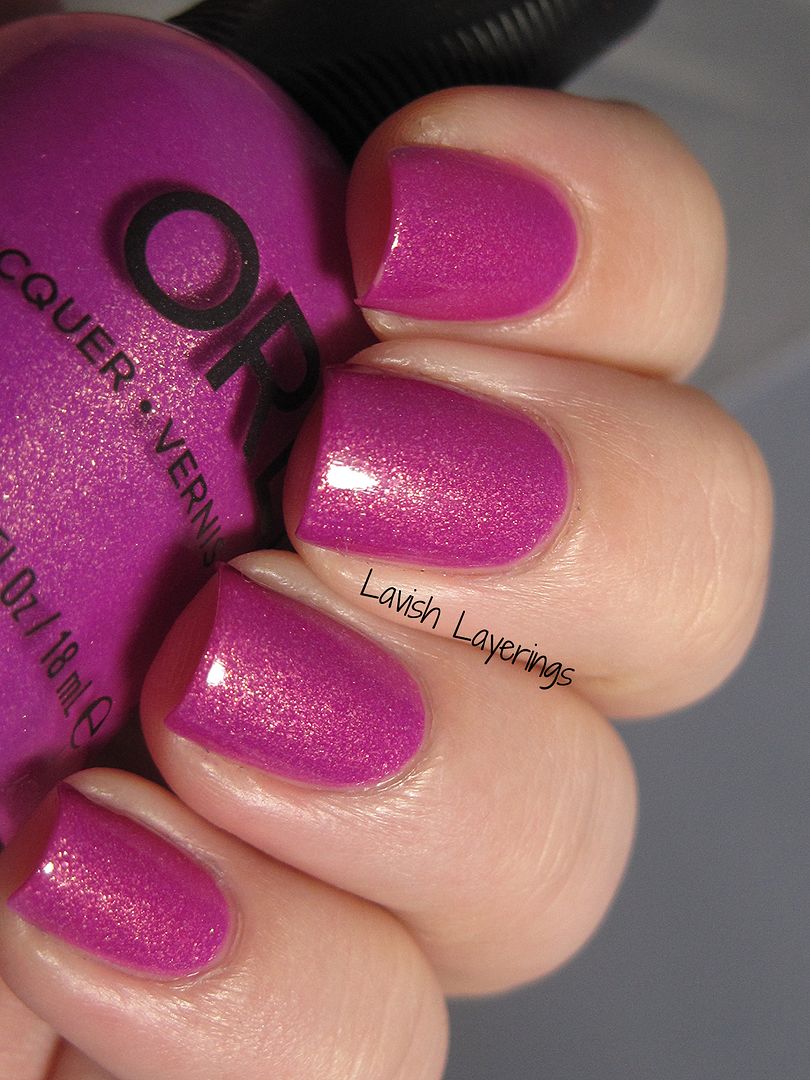 Chaos & Crocodiles
polishes
are available from their
Big Cartel shop
as well as from Mei Mei's Signatures. You can keep track of info on restocks and releases by following their
blog
and
Facebook
. Thanks for looking everyone!