Hi everyone! Today I have a gorgeous polish from
Girly Bits
called
Get Weaponized
, which was a collaboration polish with
Nail Polish Wars
last year for her blogiversary.
Get Weaponized
is a medium teal holographic polish with flecks of purple and magenta glitter throughout. The formula practically applied itself and was completely opaque in 2 coats. The glitter flecks give this polish interest in any light and the holo flame leans more towards to the scattered side to me. This polish just glows in the sun! This is a definite winner and a must have from Girly Bits.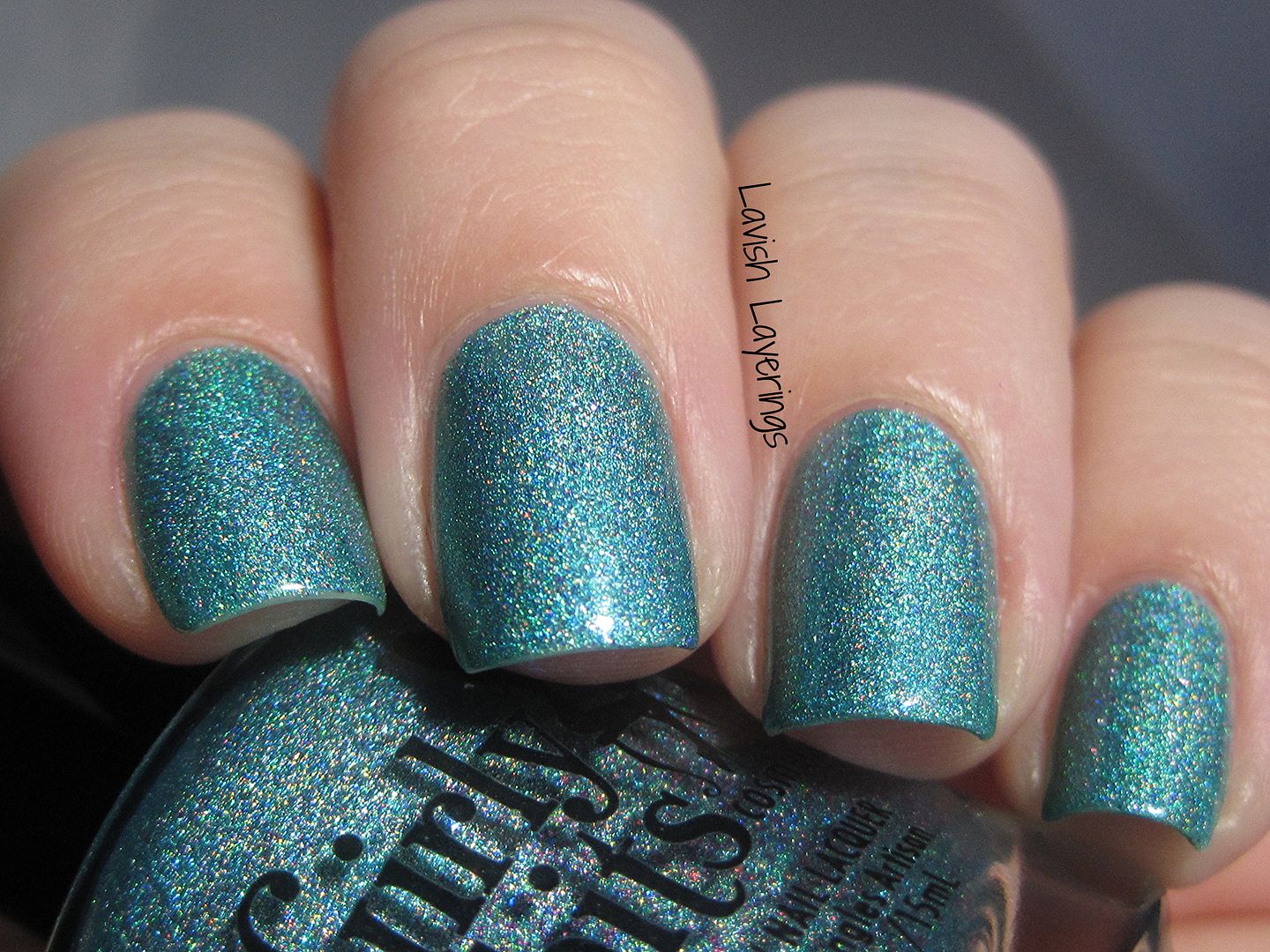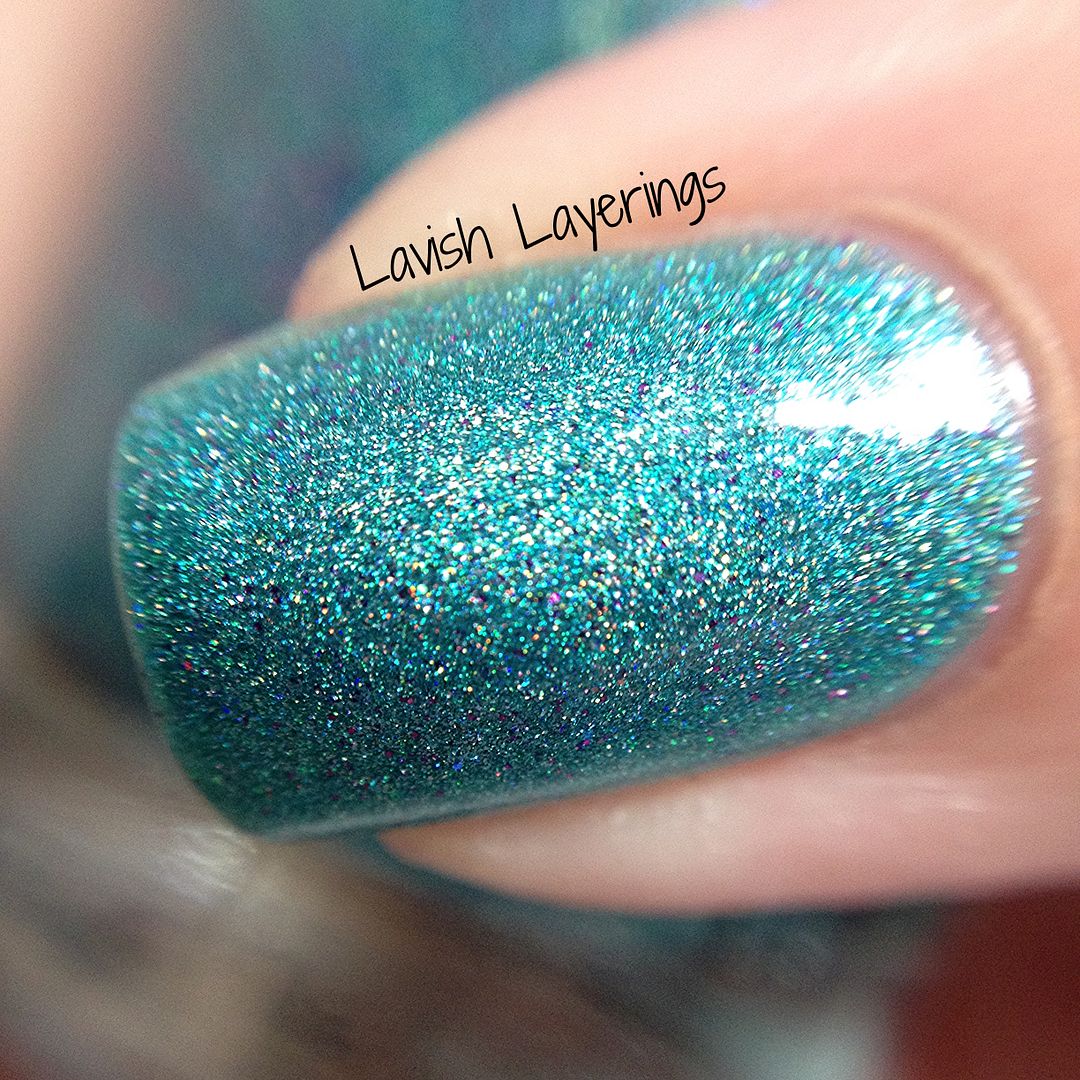 The glittery bits can be a bit camera shy, but I thought this picture showed their sparkle a bit better.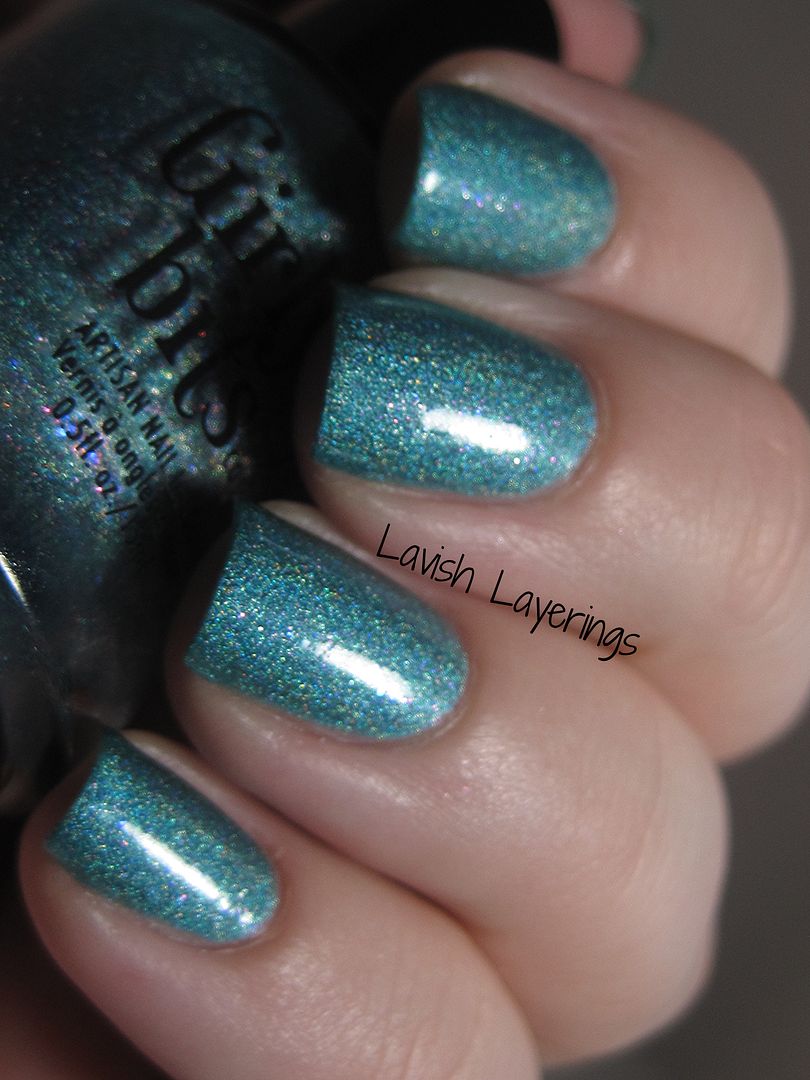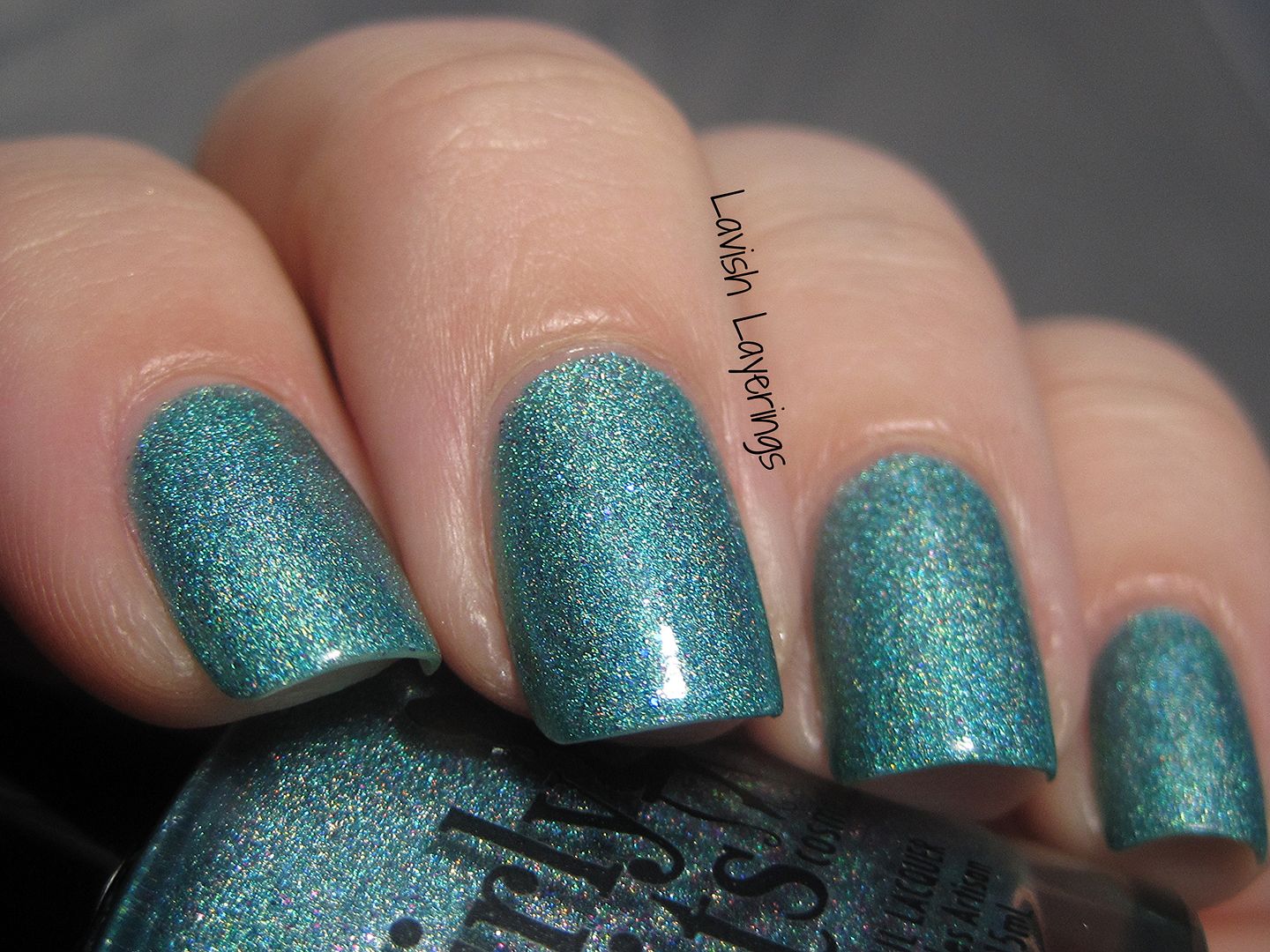 *This polish was purchased by me*