*Press Samples*
Hi everyone! Today I have a brand new, limited edition trio to share with you from
Glam Polish
.
The Purple Predicament Trio
has three fabulous purples that I think every purple fan will be dying to have...because I know that NOBODY has enough purple polishes, right? I know I never will! The Purple Predicament Trio will release on January 1st at 1 PM EST in the Glam Polish shop along with the
Alphabet City Collection
which I'm also super excited about (check out these swatches from
Kellie Gonzo
and
Cosmetic Sanctuary
). I've already been plotting my purchases from that collection!
Secret Stash
is an amethyst crelly packed full of holographic flakes. Formula was very nice to work with and it has full opacity in 2 coats. The holographic flakes have a bit of texture to them, so I used a thicker topcoat to smooth this one out to a glassy finish. The flakes give this a very unique look, especially with the creamy holo finish. It's maybe a titch warmer in real life than my photos show also.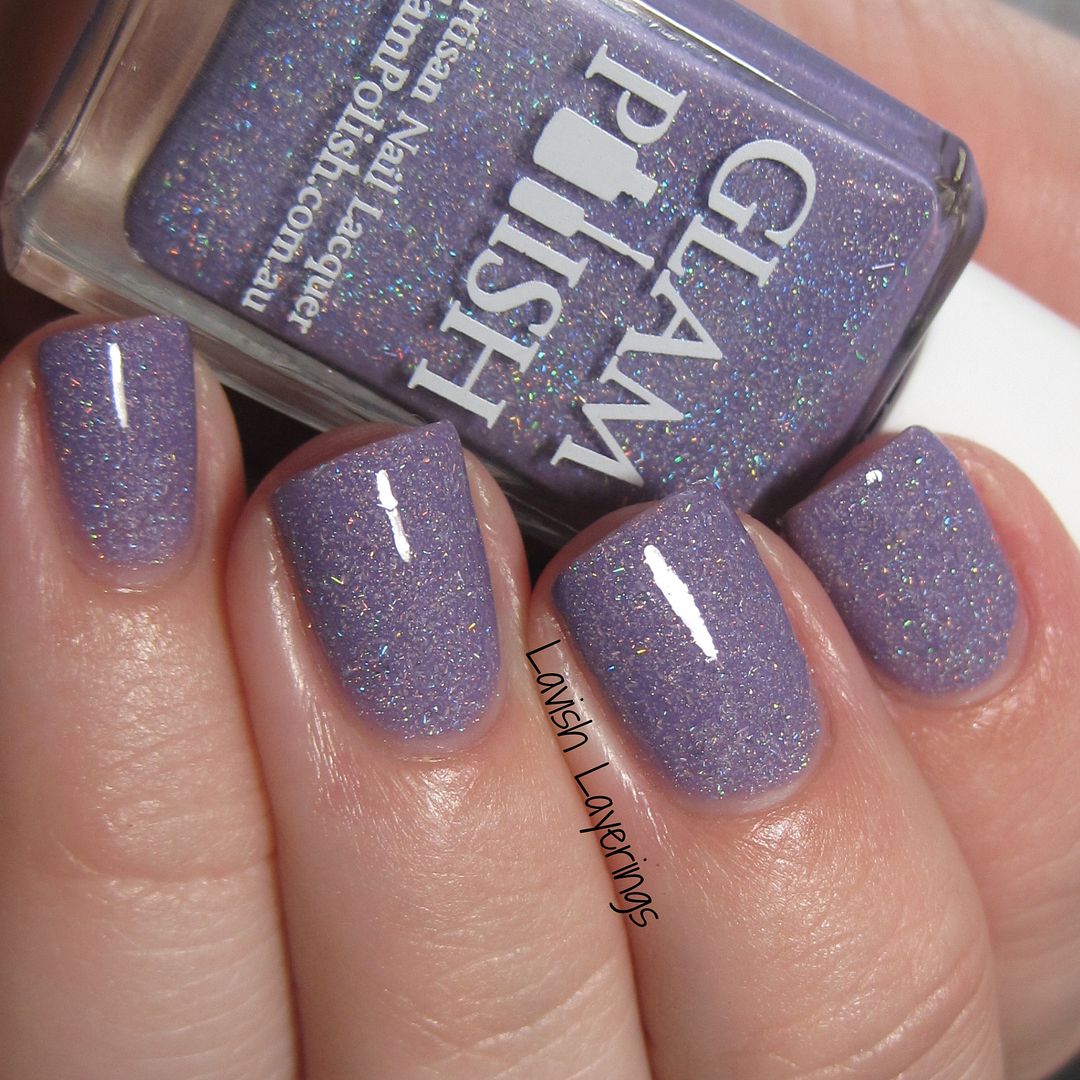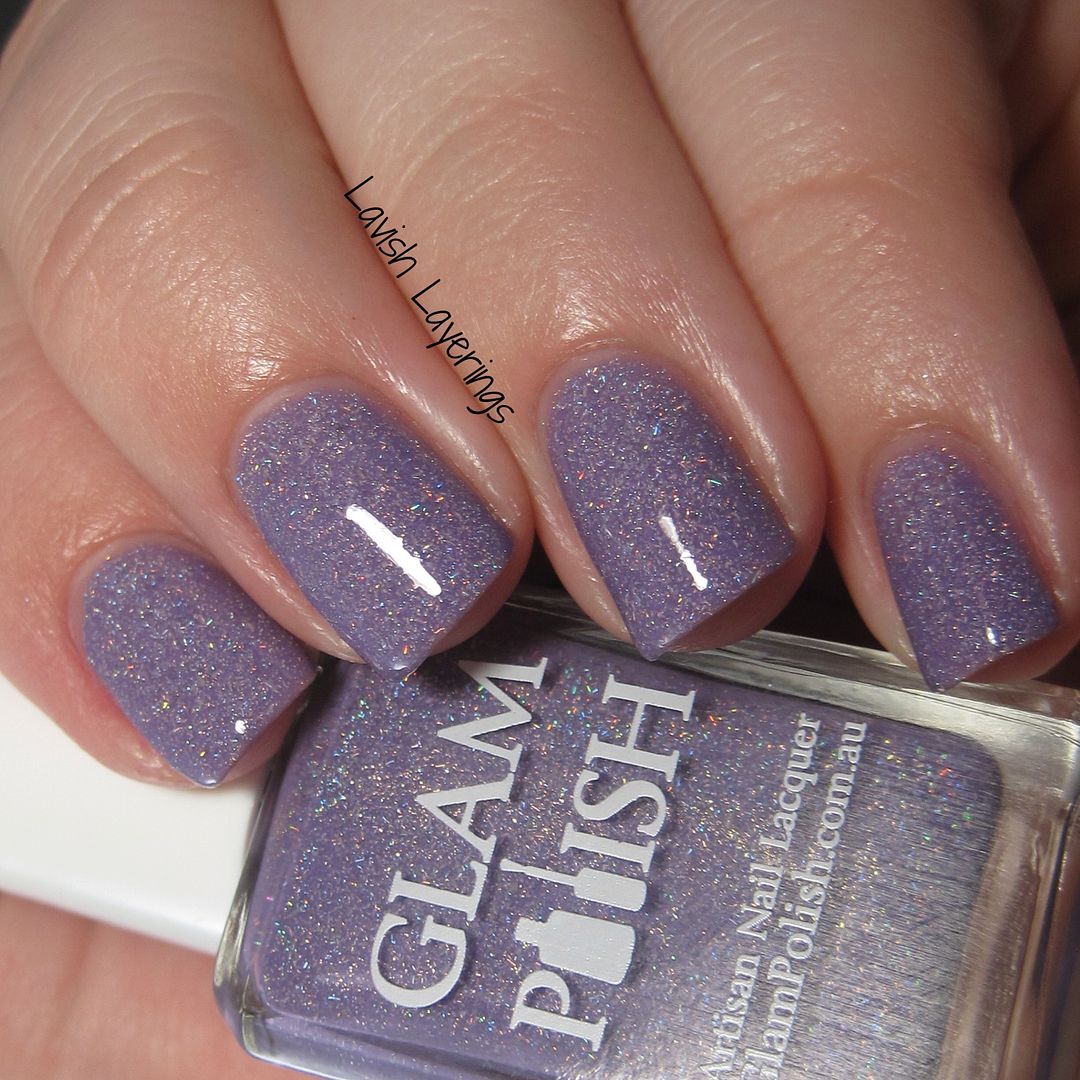 Hidden Gem has a holographic base with purple sparks, silver and violet microglitter. Formula was perfectly glitter/holo dense and it was opaque in 2 coats. The purple sparks give this one extra dimension and sparkle in real life. When I put this one on I almost had to stop swatching and just wear it because it was so blingy and gorgeous!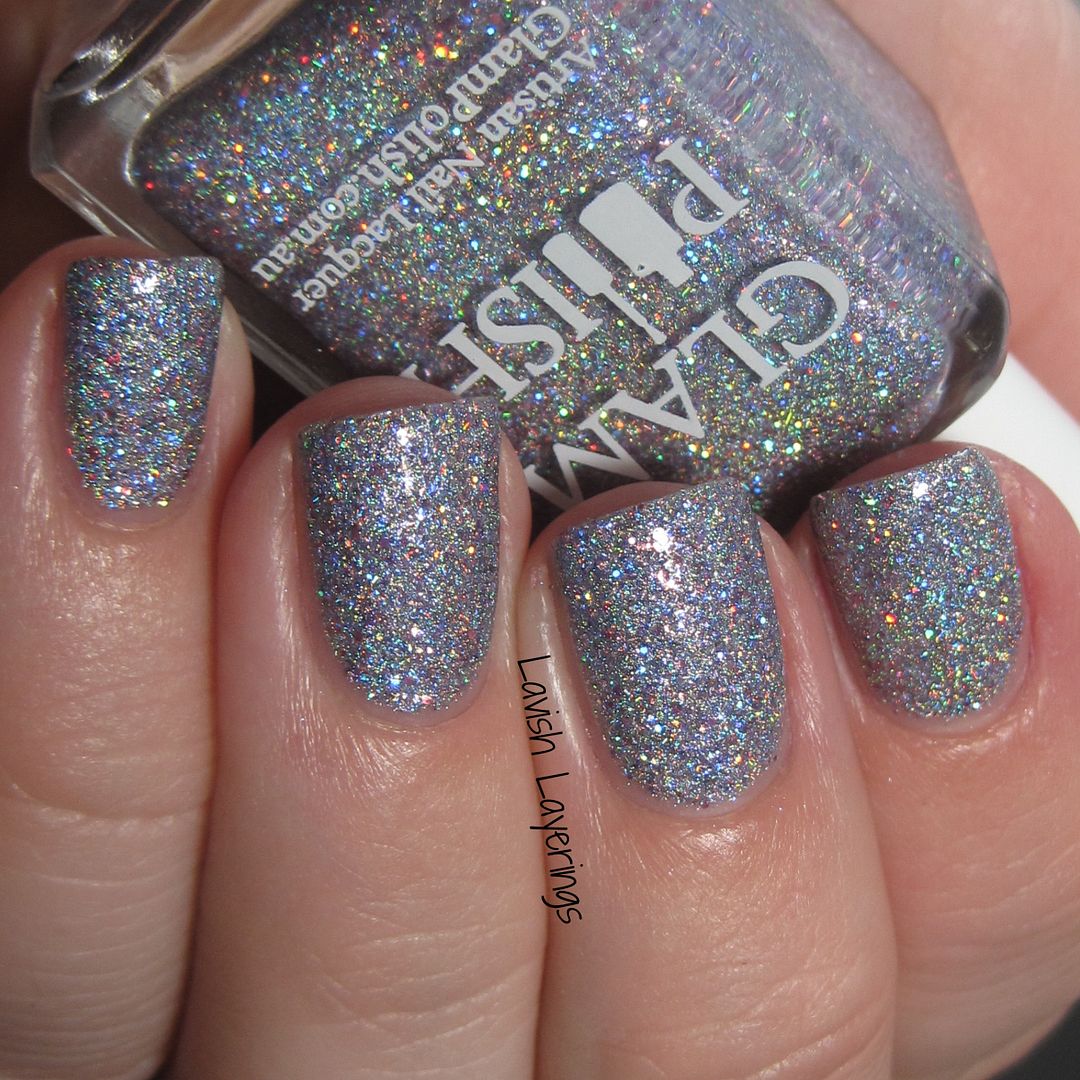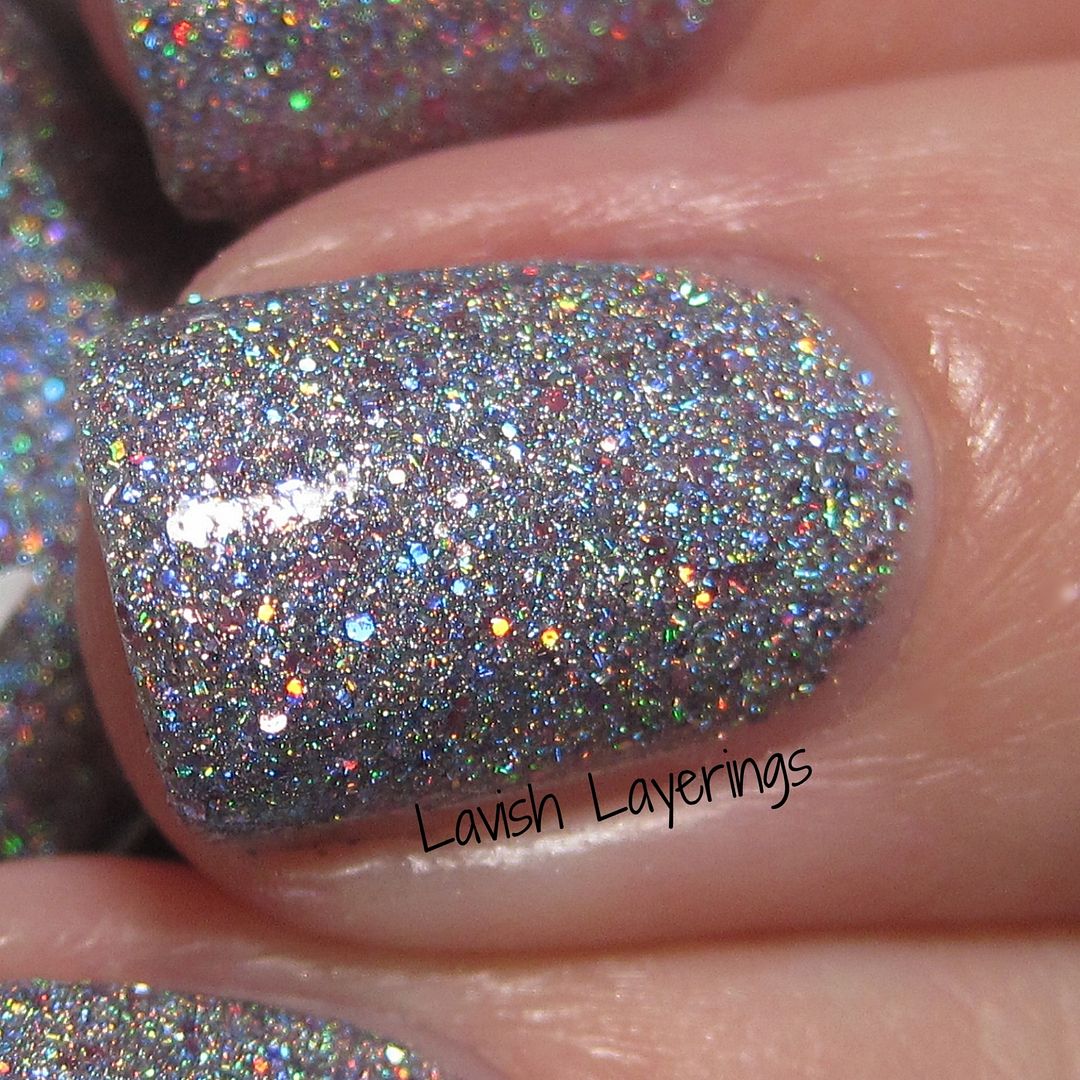 Daily Dilemma is a cool violet scattered holographic with crimson and orchid shimmer. Formula was superb and really a one coater, but I did 2 coats for good measure. The shimmer in this one is divine and really warms up the very blue-toned purple base. SO pretty and so my style. I actually wore this one for 2 days and somehow forgot to take pictures so I had to swatch it again...Christmas made my brain stop working I SWEAR.
Glam Polish
is available from their
Big Cartel shop
as well as from these international
stockists
. Follow them on
Facebook
and
Instagram
for updates on new collections and restocks as well as to see lots of beautiful swatches! Thanks for looking everyone!