*Purchased by Me*
Hi everyone! Here's another edition of #TBT. I figured that during March, I would wear some oldie green polishes for you guys! The polish I am featuring today is from over 3 years ago...and I've had it sitting around untried for that long. This polish is from
Color Club's Beyond the Mistletoe Collection (Holiday 2011)
which was a collection full of microglitter polishes that I acquired via a swap when the set never arrived at my Ross. Remember when you could buy entire collections of Color Club polishes at Ross for about $15? I miss that! Except sometimes I would buy a set just because they were cheap and never use them...
Color Club Beyond the Mistletoe
contains light green holo and silver holo microglitter in a clear base. Formula spread easily with good glitter density. This is one coat over Elevation Polish Storm in the Morning Light plus a thicker topcoat (it is a little gritty, but it's easy to smooth out.)
and all but one of them were glitters just like this. I think that they can be worn on their own at 3 coats, but I much prefer layering 1 coat over a base color. This is such a blingy glitter that is very eye catching because of all the holo! So pretty!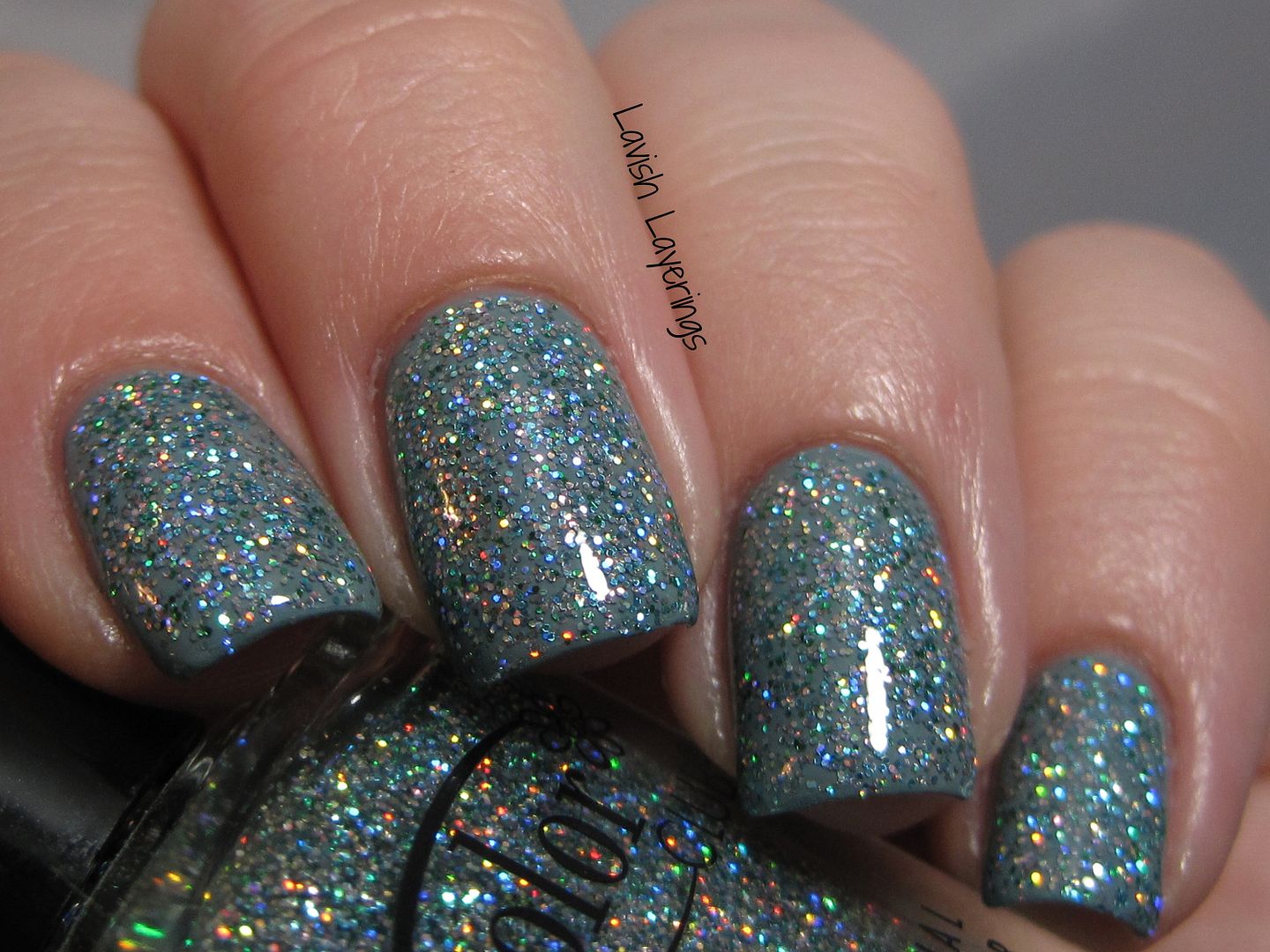 Even though this was released so long ago, Beyond the Mistletoe is still available on
Color Club's website
as well as from other e-tailers . I saw that
Llarowe
and
Live.Love.Polish
have it and it is also easily found on eBay and Amazon.