*Purchased by Me*
Hi everyone! I'm working on swatching some things this weekend that I will begin sharing on Monday, but for today's post I'm actually sharing a mani I did a pretty good while ago (back in February, I think?). I had forgotten about it until I ran across these pictures in my pile of unposted mani photos. I only have two photos of this particular mani, but it really doesn't need too many pics to get the idea. ;)
AGES ago, I purchased these
Exquisite Water Marble Decals
from
Born Pretty Store
because I just loved the color scheme and I was intrigued by something that would mimic a water marble without all of the work. Since they were so colorful, I decided to use neutral base so they would really pop (I used Zoya Rue here). Now...I thought these ended up looking very cute but as far as them looking like an actual water marble was going on...I don't think they quite met the mark. On these decals one side of the design was flat so it was designed to lay up against the edge of your nail and the other side had the lovely marbled ripples. As you can see, my nails are quite wide so when they were placed against the side of the nail they only reached a little over halfway across my nail leaving a pretty wide expanse of my base color on the other side (thus detracting from the "marbled illusion"). I gave some thought about just centering them on my nails, but the one flat side of the design just hanging out in the open space looked extremely awkward. All of that being said, it still an extremely cute look but I just wanted to point out that I didn't think you were going to fool anyone into thinking you did a real water marble with these.
Aside from the design, I found that the quality of these decals was great and on par with other water decals I've purchased from Born Pretty Store. Since they are on the larger side, you do have to take care not to let them fold in half when you remove them from the paper because they will stick to themselves and you don't want to have to pry them apart with tweezers if you don't have to (though soaking them in water again really helps with this if it occurs. They were plenty long enough for my my nails and would also work for nails a bit longer than mine. The excess at the tips and cuticle melted away easily with my clean-up brush and acetone leaving a clean edge. These were really fun to wear and almost gave me a retro vibe. I think I wore them for a few days actually and had no issues with them lifting or peeling. Just writing this post has made me want to go pull out some water decals to wear from my stash, so you will likely see some more soon! I always love using them because they really jazz up a plain mani and very limited skill is required to use them.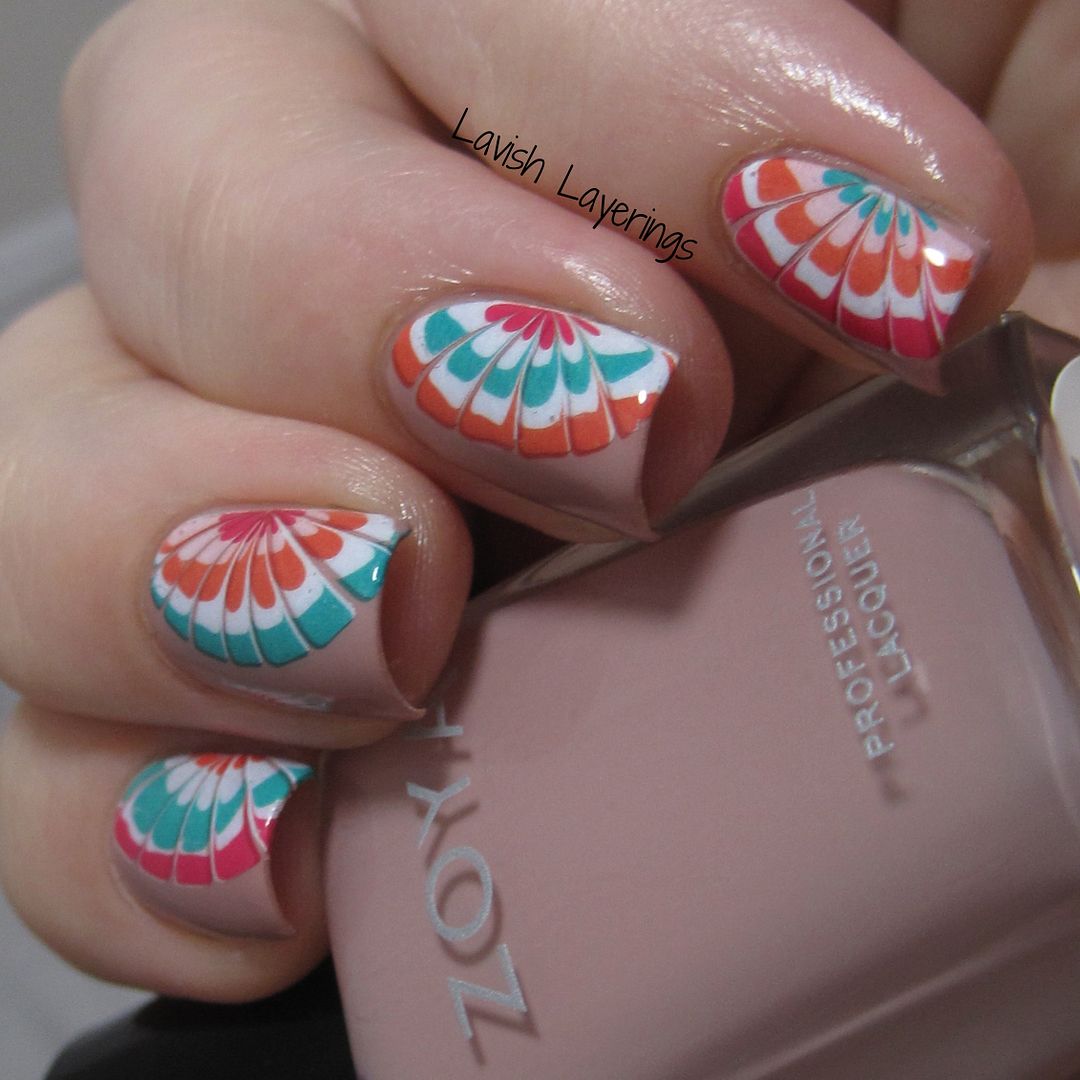 Be sure to check out
Born Pretty Store
for all of your nail art supply needs (you can use my coupon code JCX31 for 10% off your order). I've always had great experiences with ordering from them at very reasonable prices. Also, you can't beat free worldwide shipping! You can also follow Born Pretty Store on
Facebook
and
Instagram
.
Thanks for looking everyone!