*Press Sample*
Hi everyone! I swear...my computer is giving me fits this week! Needless to say, I finally have some photos edited and more to come, so stay tuned! Today I have the 3rd installment from
Pretty Serious Cosmetic's The Museum of Naileontology
line. This line has polishes that were all inspired by vintage polishes that have all been long discontinued. This particular installment in the series was created especially for Halloween, so these polishes have a spooky feel. Despite being Halloween-centric in theme, I really think that at least the first two could be worn year-round. Let's take a closer look and see if you agree!
The Singing Seed
is a clear-based glitter topper with a mixture of chartreuse and gold microglitters as well as small chartreuse bar glitters and the tiniest of black microglitters. Formula spread nicely and easily and had a great glitter density over the base color. I used 1 coat over
Pretty Serious Darkling Squishy
, a dark green creme, for my swatches. I feel like the bar glitters in this one are so short that maybe even folks who hate bar glitters could tolerate them. Even though it was made for Halloween, I can definitely see this as a fantastic St. Patrick's Day polish as well!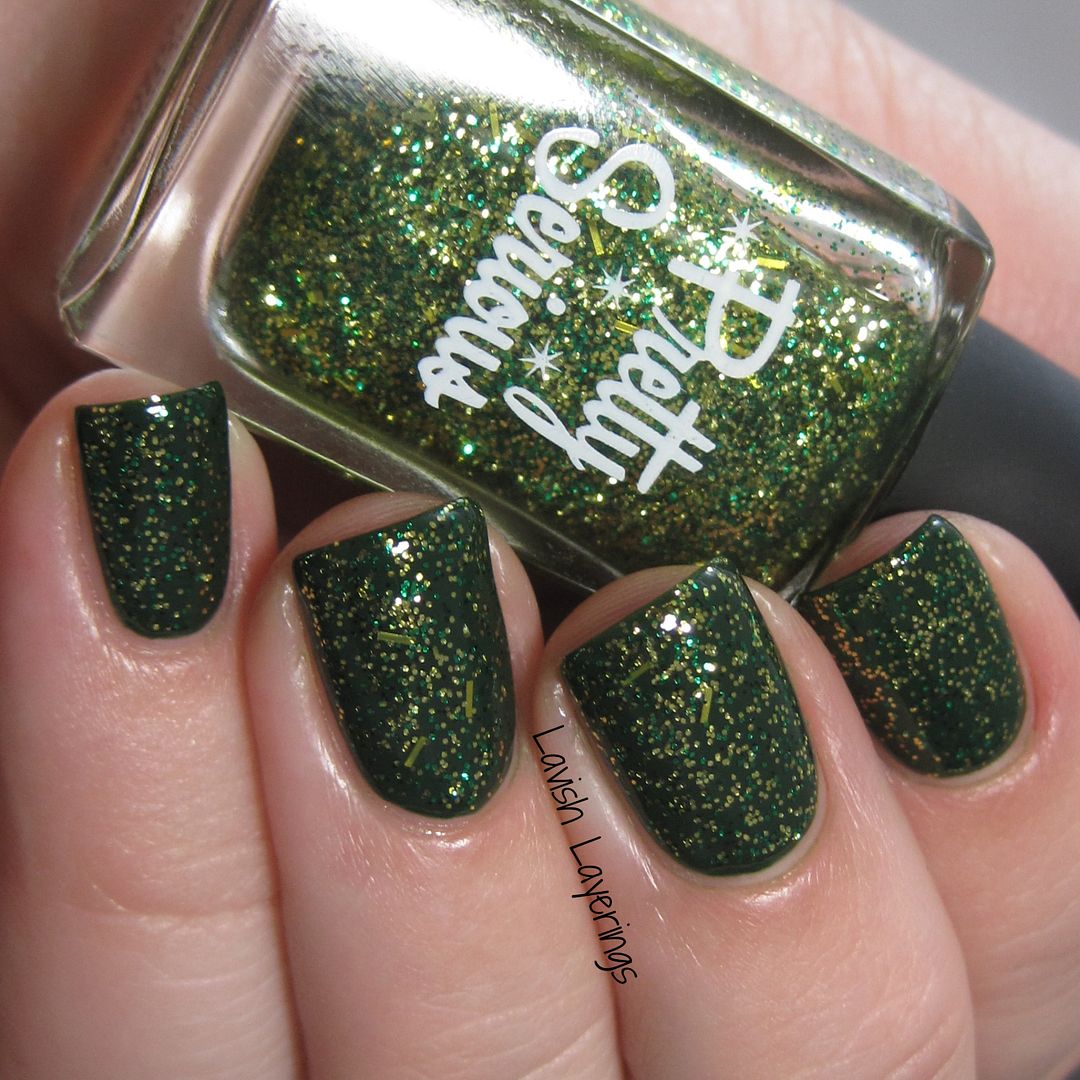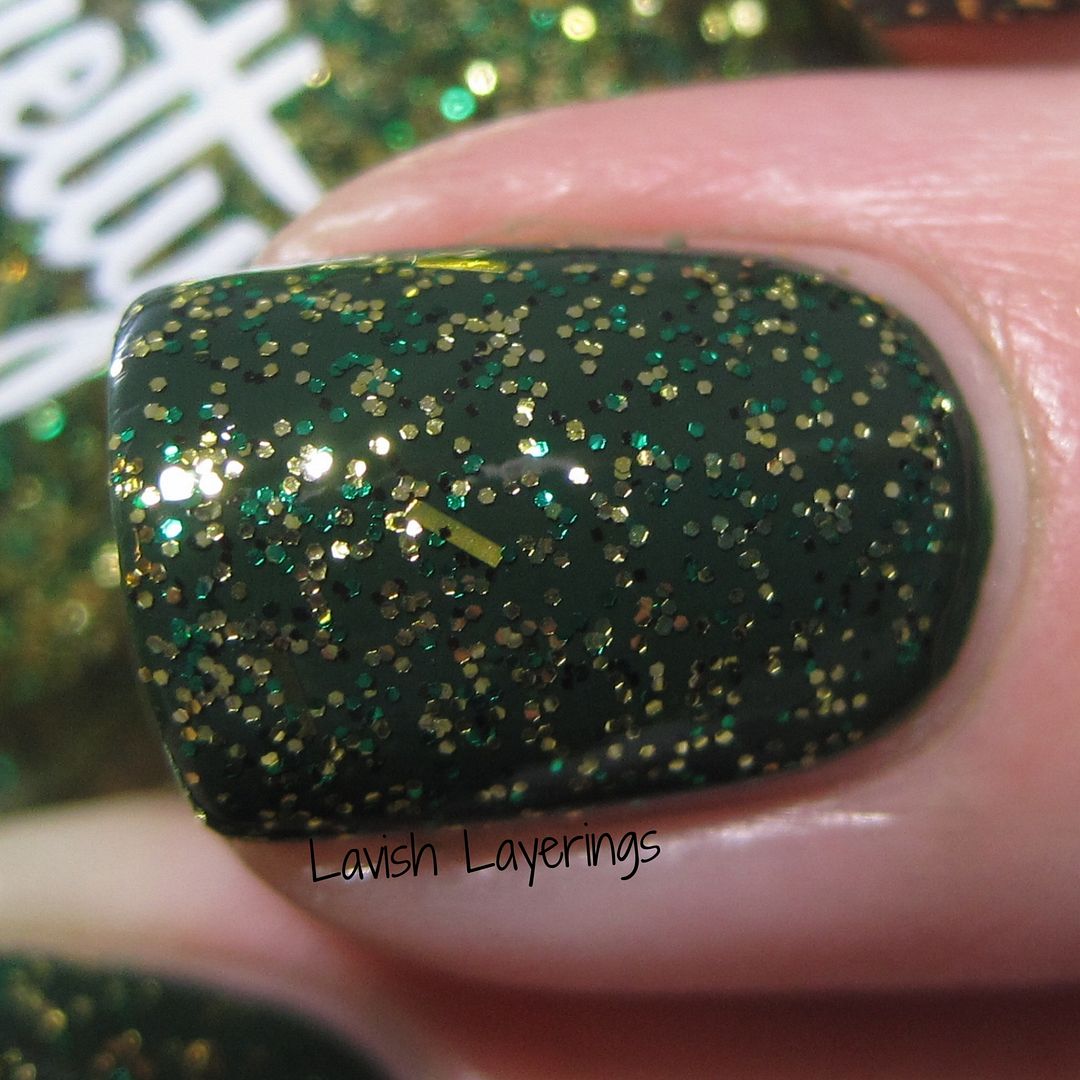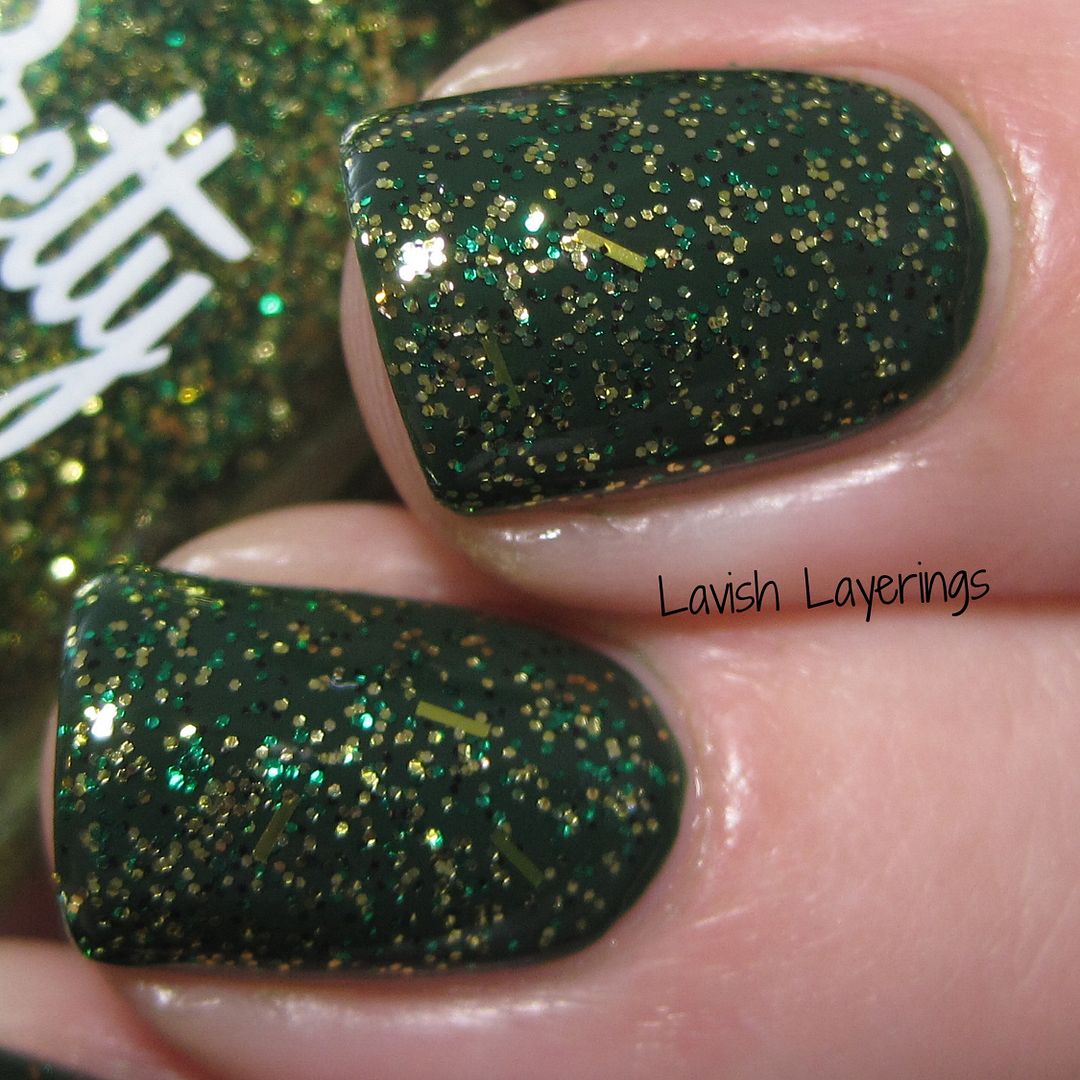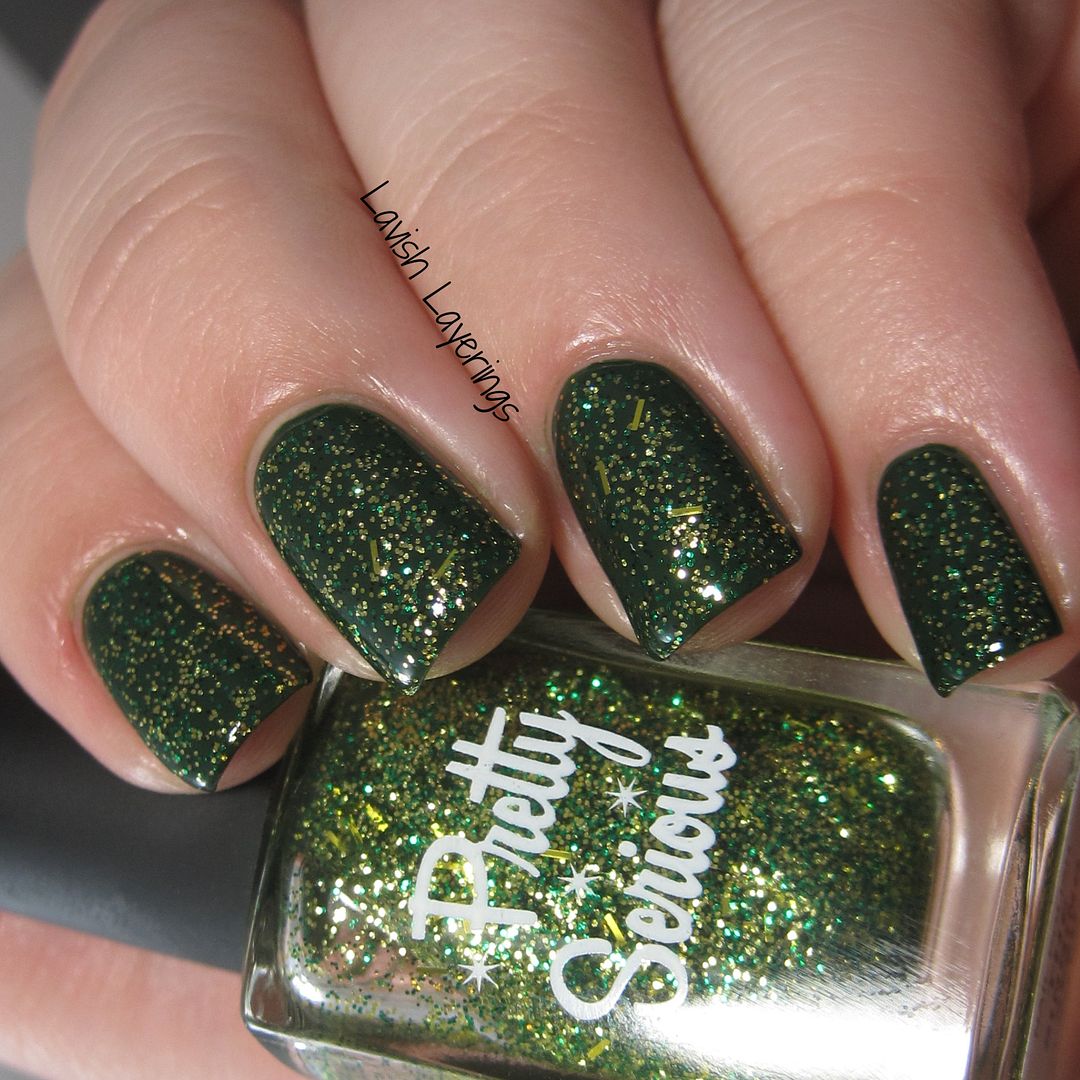 Baphomet's Berserker
is a black jelly filled with green/blue and orange/ iridescent microglitters. The formula built up really nicely to opacity and I used 3 thin coats for full coverage, plus a generous coat of topcoat for a glassy finish. Isn't this just gorgeous! The iridescent glitters pop so gorgeously against the inky dark base!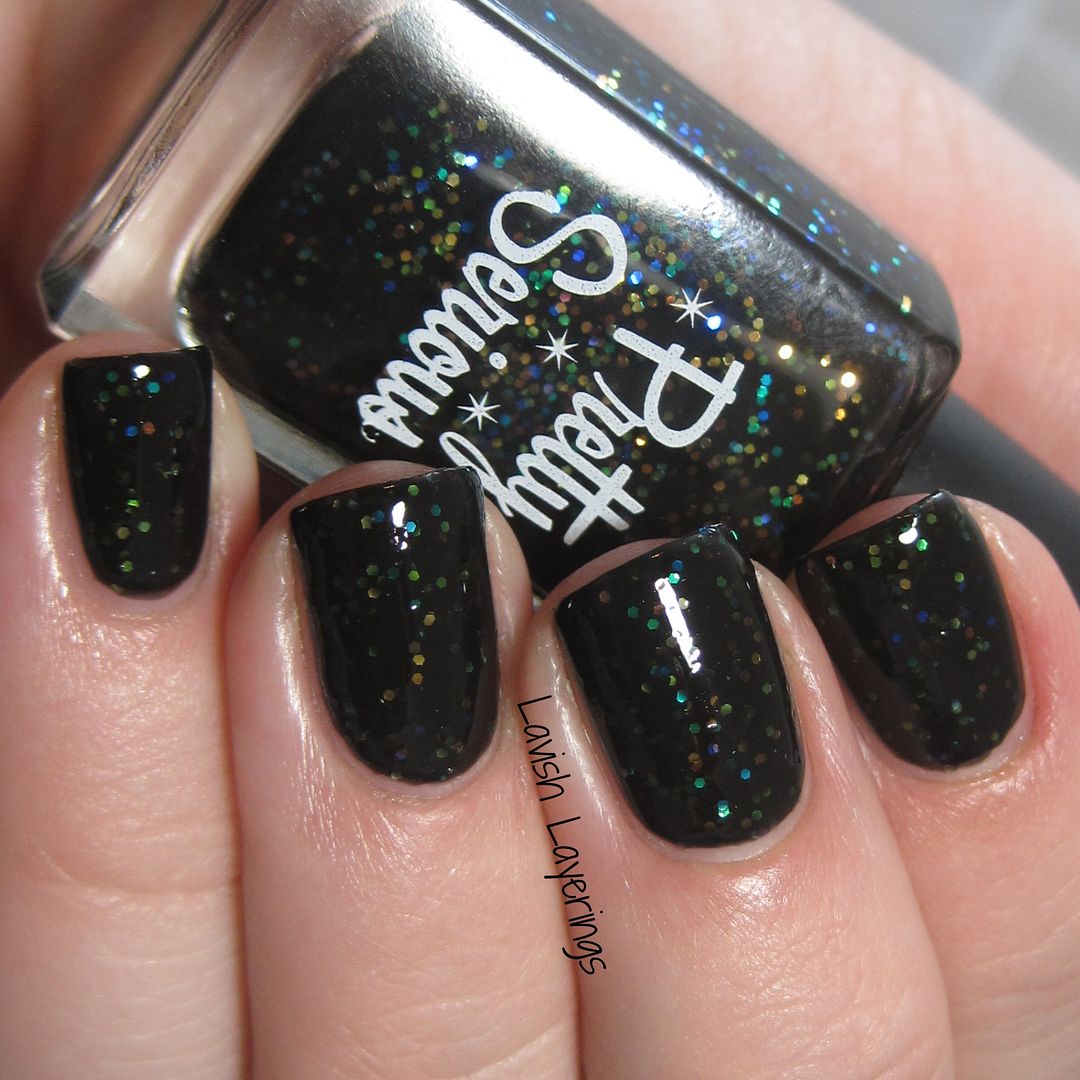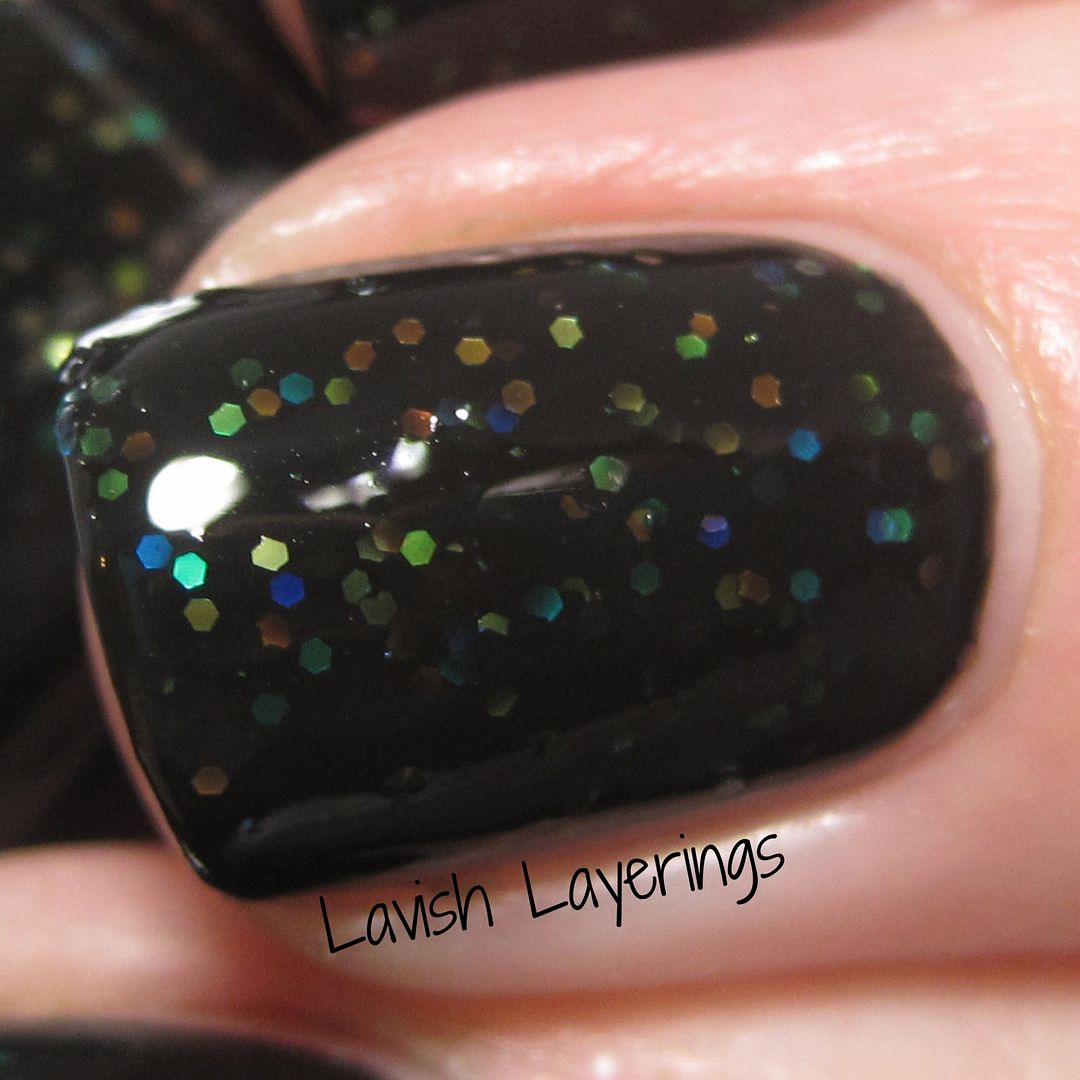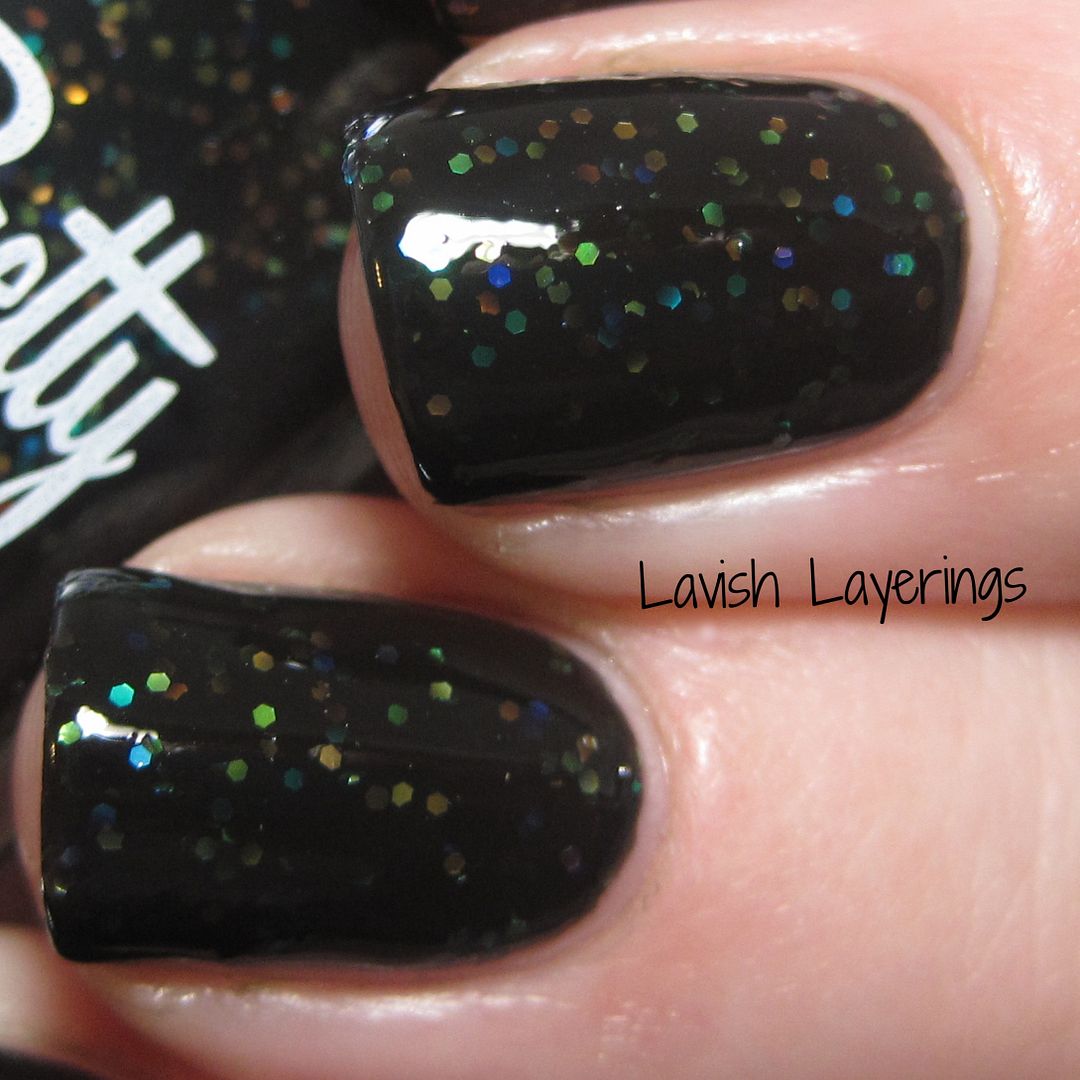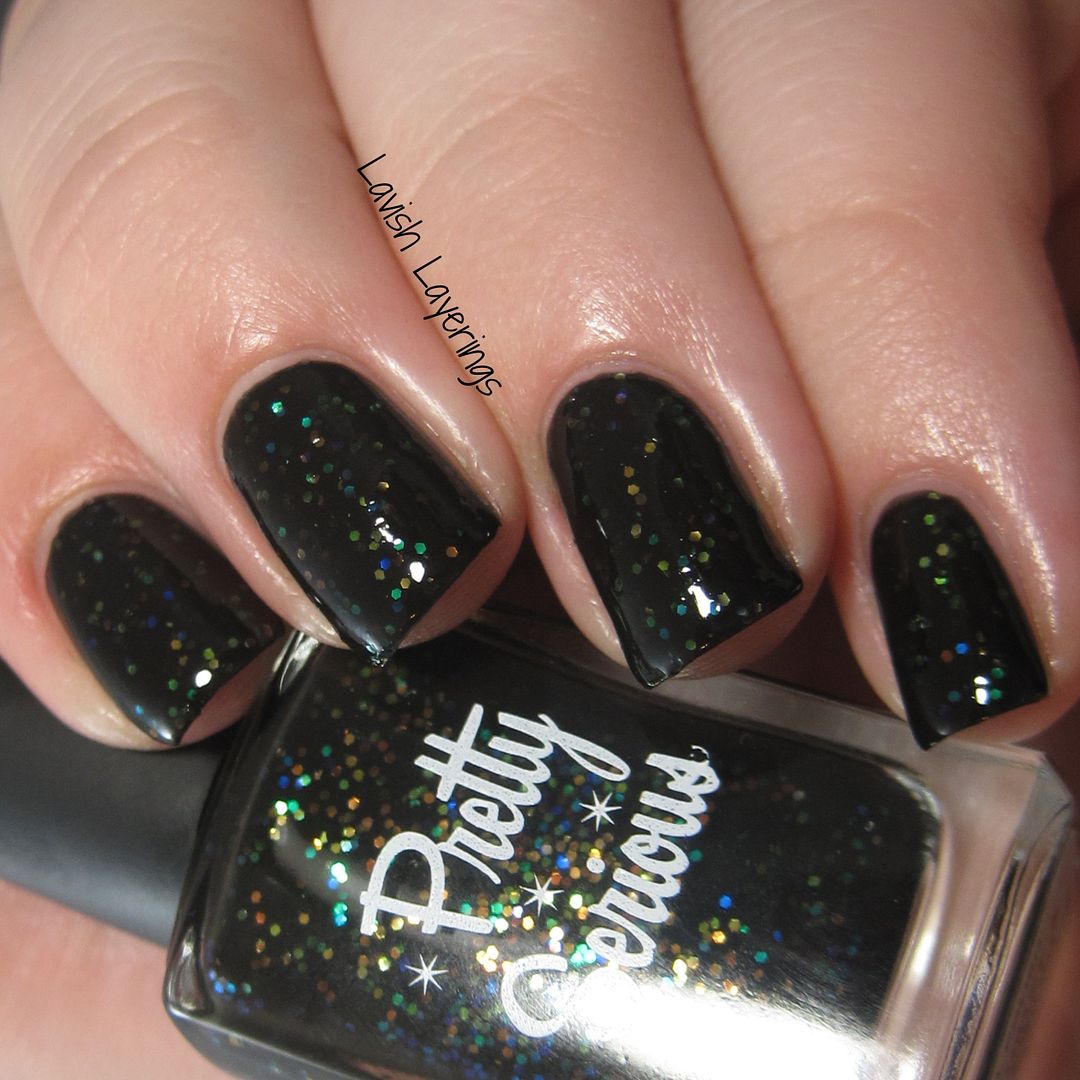 Fossil of the Death Worm
is a clear-based glitter topper with black and orange microglitters as well as scattered orange bar glitters. The formula was very easy to spread with nice glitter density and I used 1 coat over
Pretty Serious Pumpkin Head,
a neon orange creme, for my swatches. There were a few bar glitters that came out when I was polishing and some of them had curled a bit, so I picked them off when I was polishing if they were sticking up. This is the only one of the collection that is totally Halloweenesque, so I can't imagine it would be worn much this time of year as much as the other two could be.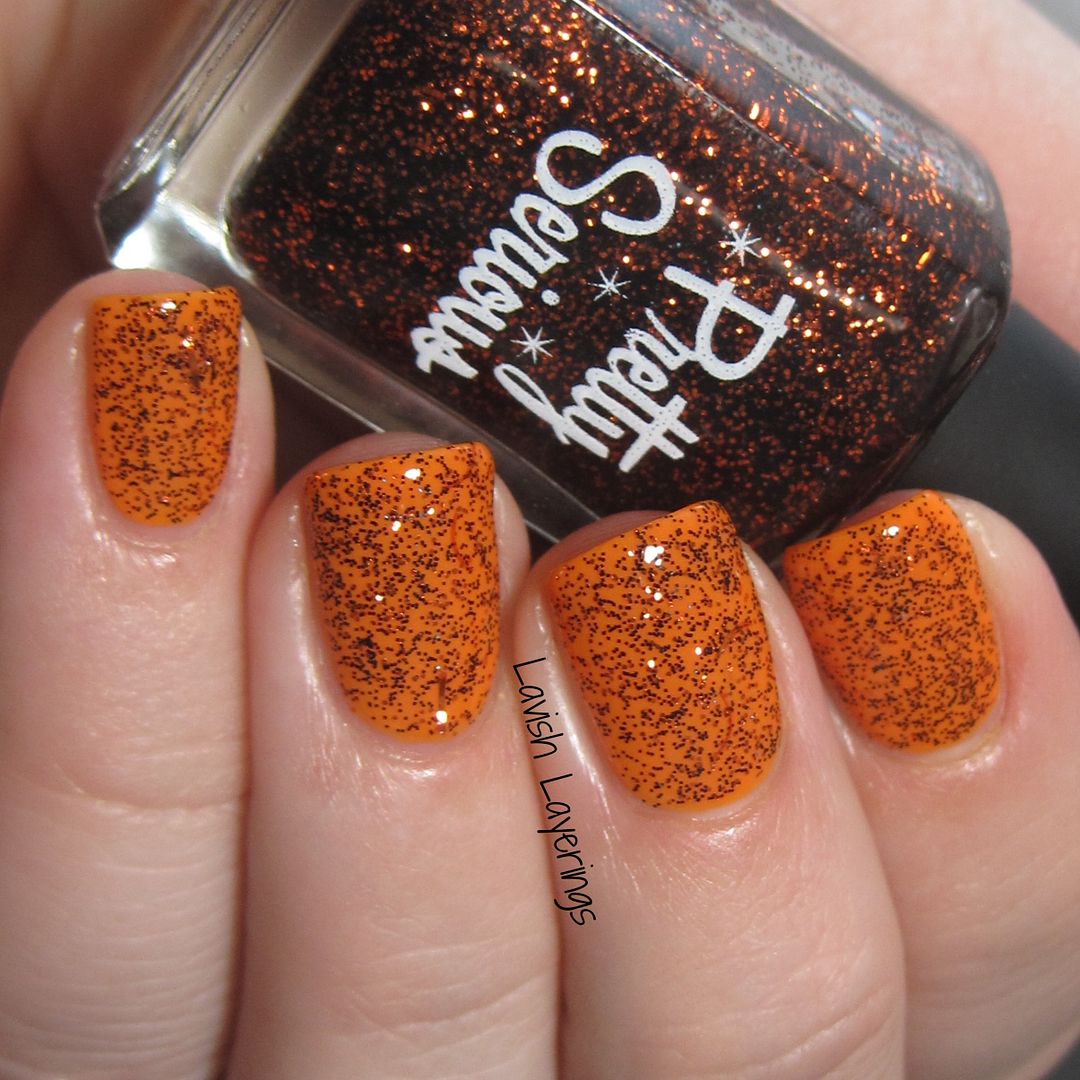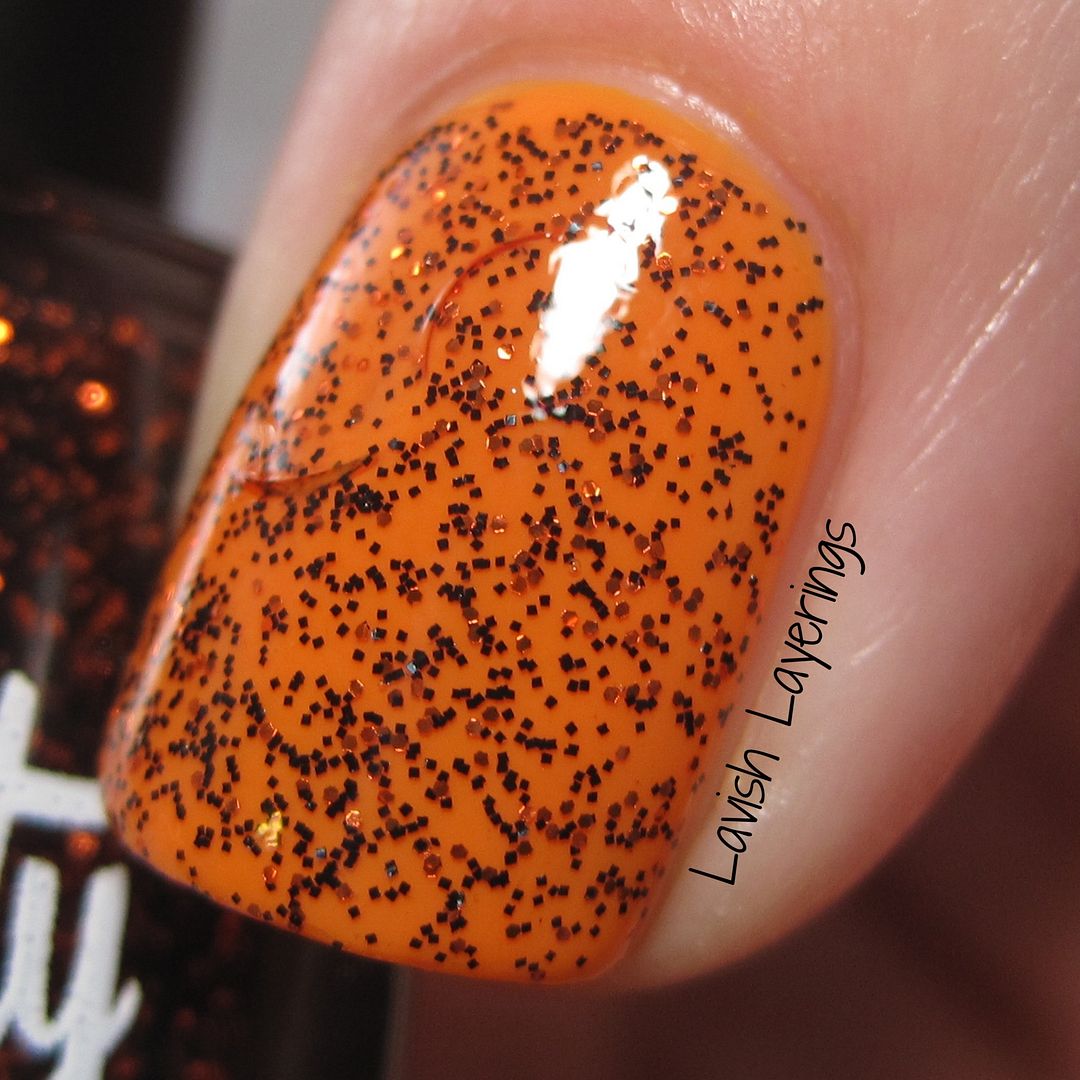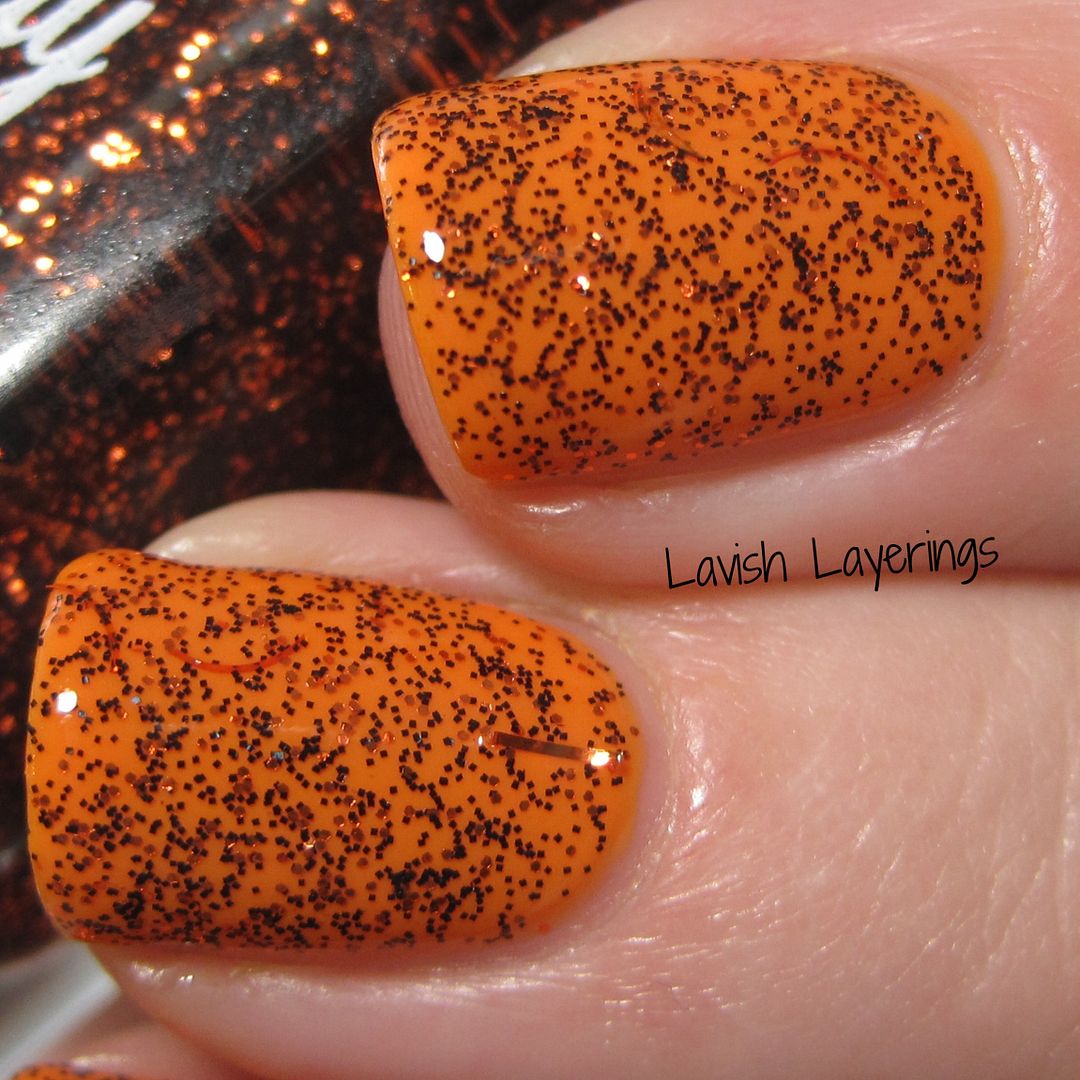 The entire Museum of Naileontology Collection is av
ailable in
Pretty Serious's shop
. Pretty Serious polishes are also stocked with
these other stockists
within Australia and internationally. Be sure to follow them on
Facebook
,
Instagram
, and
Twitter
and their
blog
for updates and swatches. Thanks for looking everyone!