*Press Sample*
Hi everyone! Sorry for my lack of posts lately. I've been under the weather and there was a death in our family so I'm a bit behind. I'm going to try my best to catch up this week though, so bear with me!
Today, I have a look to share with you that I actually wore on my recent vacation! Also, I took pics on my vacation and my lighting wasn't the best, so please excuse that.
KBShimmer
recently added a variety of
water slide decals
to their website and I received a few of them to try. I'm going to be wearing them over the next few weeks and I'll share them with you as I wear them. Because they are so much fun, I definitely don't want to rush through them, so I'm going to break them up into several posts.
Today's look uses the
Boho Floral Water Slide Decals
. These are full-nail decals that require a white base to apply them over. This is VERY important, because there are portions of these decals that are almost translucent, so if you apply them over a colored background the colors won't be as vibrant and the overall look will be washed out. I started out with a base of
KBShimmer Eyes White Open
and let it dry completely before moving on with my mani.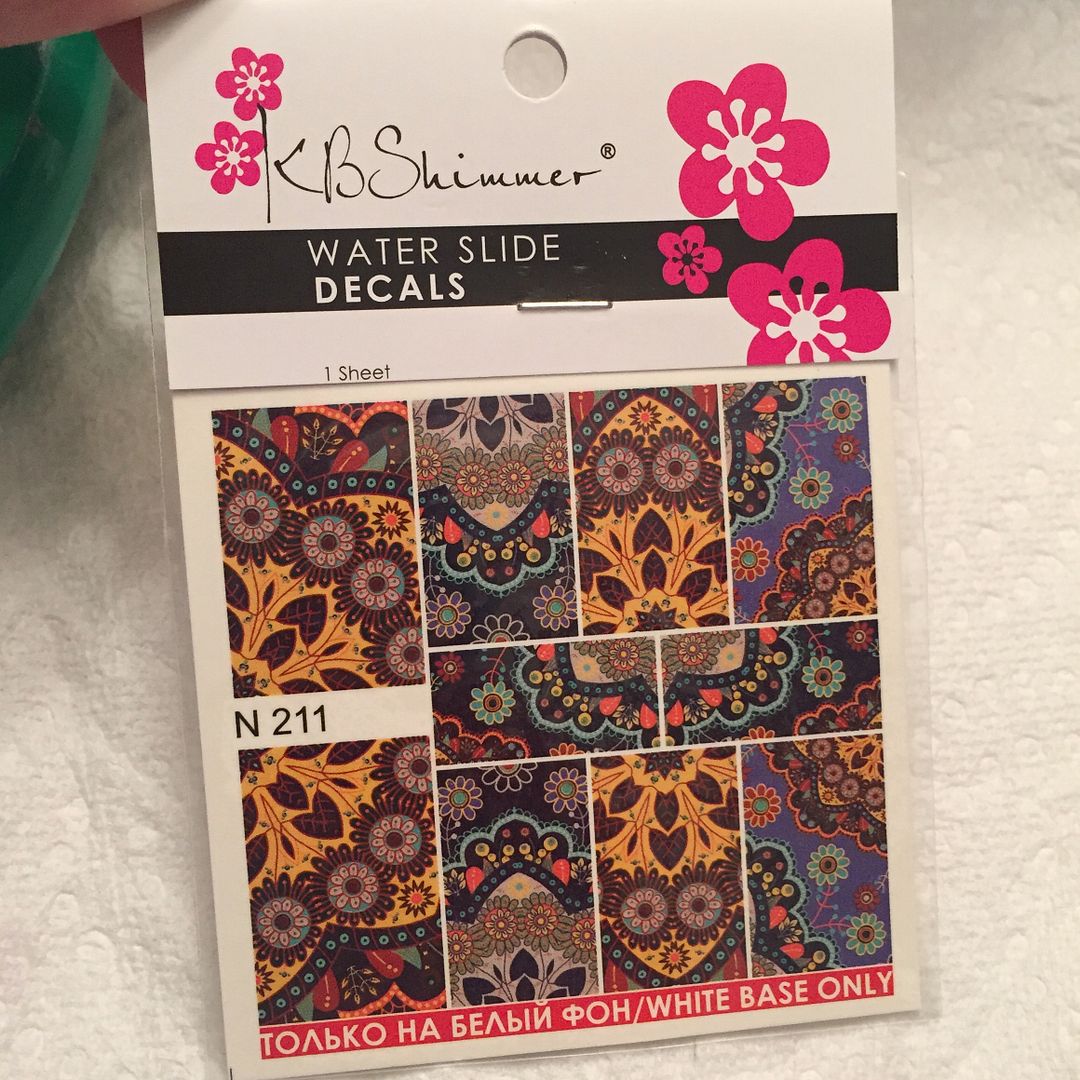 Next, I cut out my decals and got them ready to apply to my nails. There are 10 decals in the pack and they are plenty big enough, length and widthwise, for longer/wider nails than mine. It helps to trim them a bit to get them close your actual nail size before applying them. I applied them one at a time by soaking them in water and then sliding them off of their paper backing with my
Rainbow Finish Point Tip Tweezers
(which I stupidly forgot to take a photo of in action, I will do that with my next set of decals).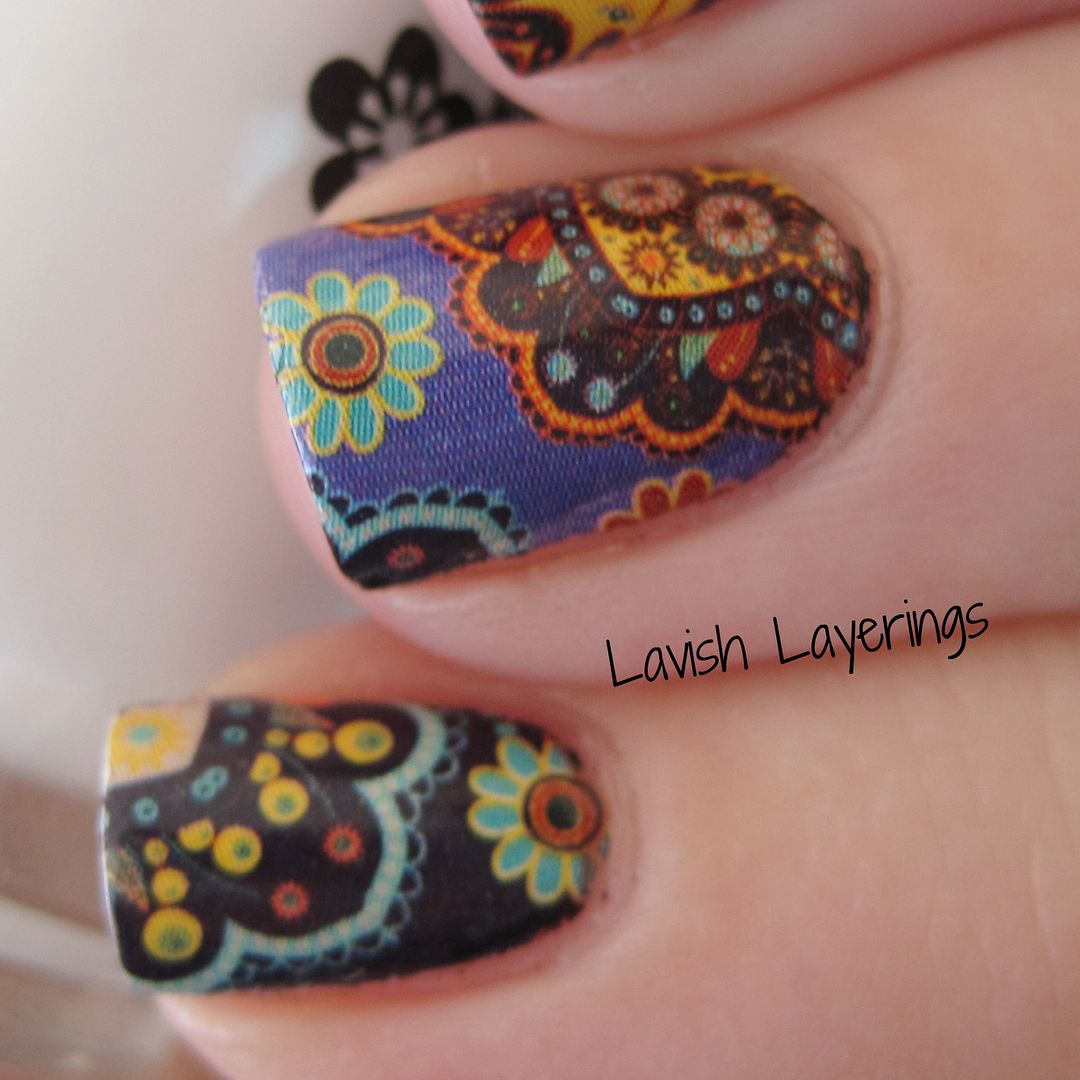 Clean-up was really easy with my clean-up brush and acetone as the acetone melts the edges of the decal away and you can get a clean line almost as easily as with nail polish. I also use that technique to get rid of any extra overhang and seal the tips. Once I was done with clean-up, I topped the whole mani with KBShimmer Clearly On Top to seal the whole mani. Doing all ten nails is definitely a more time-consuming process than painting your nails, but it's a fun thing to do once in a while for such a cool final result. Alternately, I love to use full nail decals as accents (which I might do with some of my other picks) and it adds a pop of fun without taking as much time as doing all 10.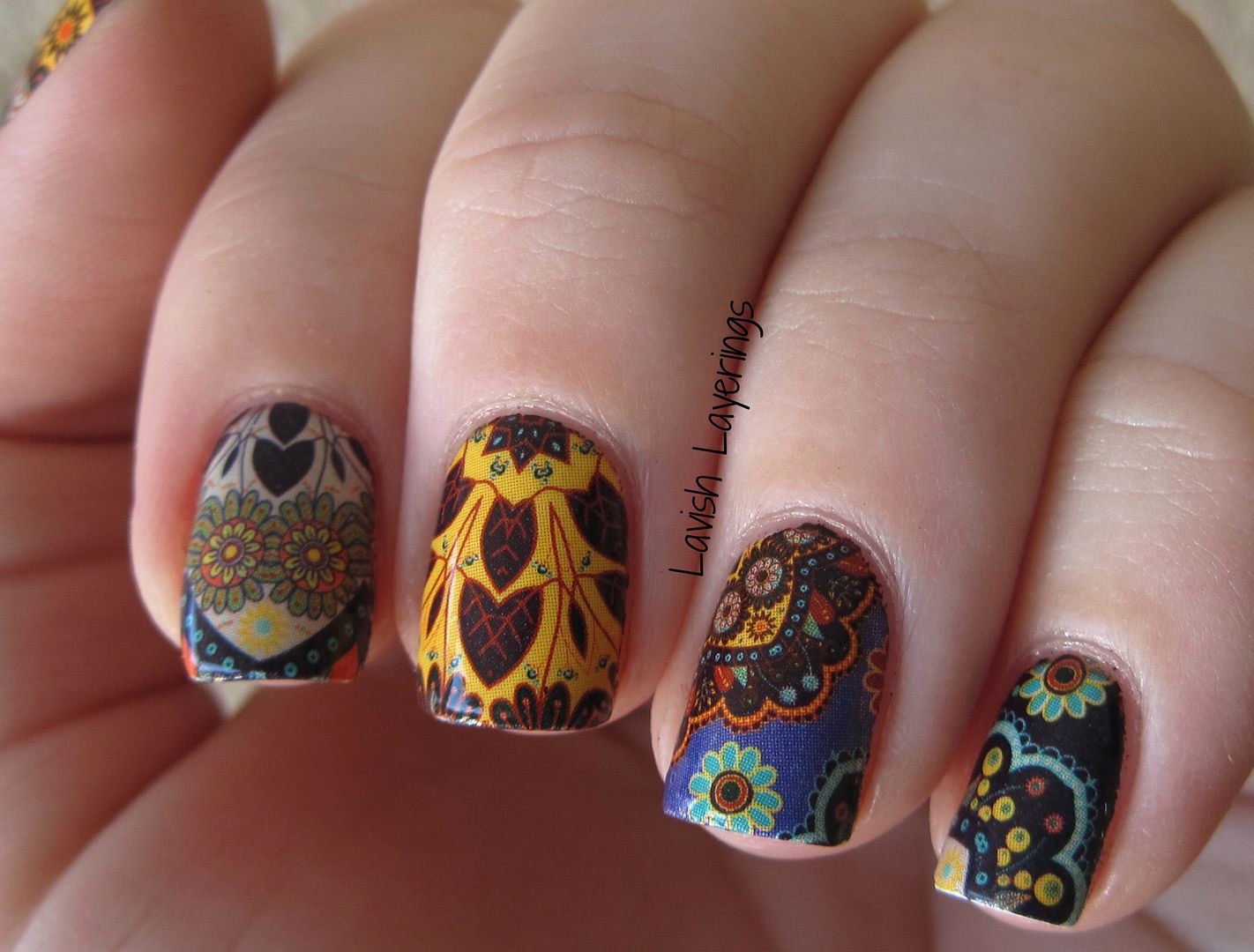 Overall I really adore the Boho Floral decals because they are very eclectic and I love that they have different designs but come together for a very cohesive look. They also have a fall vibe without being a typical fall print. If you are on the look-out for a really neat full-manicure set of decals, these are definitely some you should check out.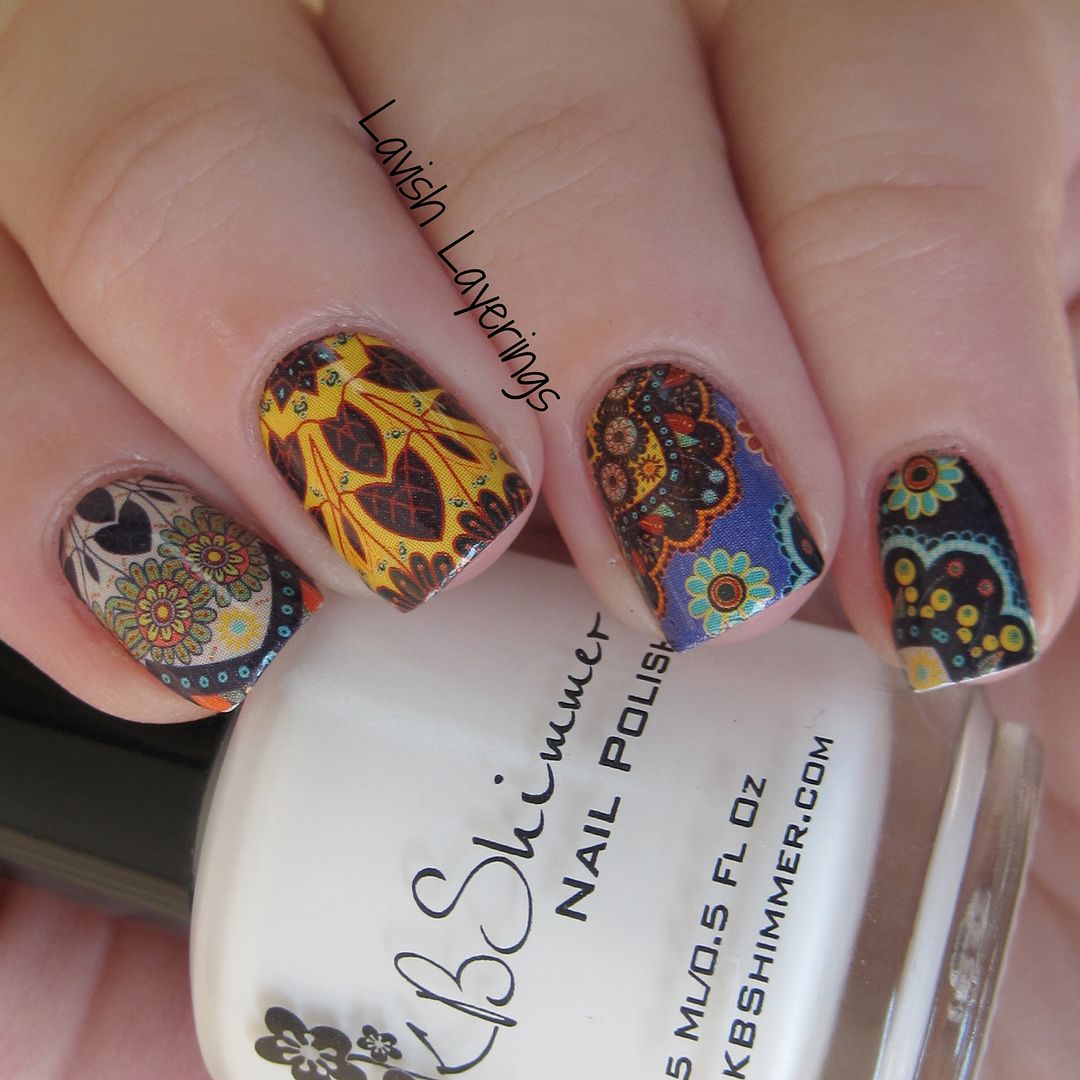 KBShimmer
products are available from their
website
as well as from
Harlow & Co.
(Canada) for international customers. Be sure to follow them on Facebook and In
stag
ram for updates on new collections and to see swatches of all of their polishes. Thanks for looking everyone!