*Press Samples*
Hi everyone! Today I have a brand new collection from
Lollipop Posse Lacquer
to share with you!
The Summer of '96 Collection
is inspired by some of creator Karen's favorite tunes from the summer of 1996...which it's crazy to think that was 20 years ago! Man...I'm getting old! This collection will release tomorrow, July 22, at 7 PM EDT in the
Lollipop Posse Lacquer shop.
Along with the new release, Karen is implementing a new free shipping policy! Starting on July 22nd, all orders over $75 will ship for free (just use the code
FREESHIP75
)
Love The One You Got is a richly pigmented bright pink creme with a violet-blue flash. Formula was on the thicker side, but was easy to work with (I used 2 thin coats for full coverage). The shimmer in this one is super pretty and glowy!
Inspired by Sublime's "What I Got":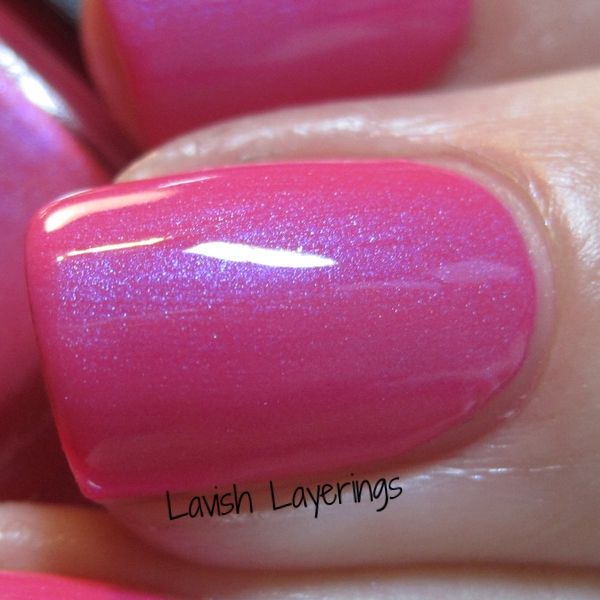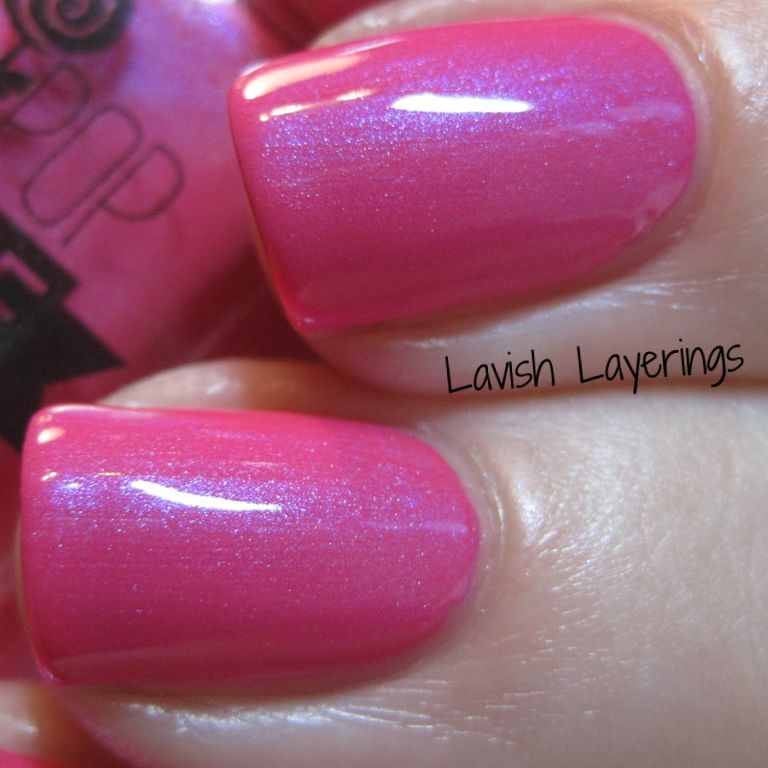 Cool Kids Never Have The Time has a green-leaning turquoise base that is packed with blue-gold shifting shimmer and linear holo pigment. Very nice formula and I used 2 coats for full coverage. The shimmer in this one gave it almost a metallic finish and made for a unique holographic finish.
Inspired by Fiona Apple's "Sleep to Dream":
Inspired by The Chemical Brothers' "Setting Sun":
I Felt You Like Electric Light
is a duochrome linear holographic that also suspends holographic micro flakies. The blue base contains a cyan to blue to purple shift with a hint of a copper shift. Nice and easy formula to use and I used 3 thin coats for full coverage. This polish is just amazeballs! It has so many things going on and some are subtle, like the color shifts, and some are blam in your face like the holo and holo bits! It is definitely going on my favorite polishes of 2016 list!
Inspired by Bush's "Machinehead":
The Get-Fresh Flow
has a blue-green shimmered base that also contains duochrome pigment that shifts between green, blue, violet, and pink/red. Formula was slightly thin on this one, but easy to achieve full coverage in 3 coats. The shimmer is very glowy with lots of pretty subtle shifting magic going on in it. I was proud I was able to catch a few glimpses of the violet and green in my photos. Like so many of the polishes in this collection, it benefits from the delicate layering of different kinds of shifting shimmers that Karen has used with a deft hand throughout.
Inspired by Beck's "Where It's At":